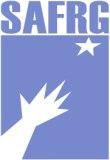 Chief Executive Officer
South Asian Fund Raising Group (SAFRG)
Location: New Delhi
Last Date: June 30, 2011
Email: search.committee@safrg.org (Reference: DevNetJobsIndia.org)




South Asian Fund Raising Group (SAFRG) is a New Delhi based fundraising think tank, established in 1989 with the aim of building capacities of fundraisers and NGOs of South Asia to enable them to become sustainable, independent and more effective in their efforts to bring about lasting change at community levels. Over the years, SAFRG has acquired both a unique positioning and repute of being an enabling factor for sustainability of the voluntary sector through its strategic interventions in training, advisory services, research and dialogue on fundraising. It also has been fulfilling its mandate to build capacities of diverse stakeholders including NGOs through workshops, conferences, seminars, master and short-term courses. SAFRG has plans to diversify its activities through a number of planned activities. Over the years, it has held regular workshops training approximately over 5000 functionaries at all levels in India and also from across South Asia. In its last annual workshop held in Agra, more than 250 delegates representing 19 countries attended the workshop from the Asian region including India.

To further its mandate and roll out a strategic plan over the next three years, SAFRG plans to recruit a committed, mature and intelligent CEO for its secretariat based in New Delhi.

Ideal candidate for this position must hold a Masters in social work, social sciences, humanities or management with excellent analytical, IT, communication and inter-personal skills, with at least 10 years of work experience in networking/ advocacy and fundraising at national level. Exposure and experience in corporate social responsibility, research, financial accounting and reporting will be a definite advantage.

Selected candidate for the position will be expected to:

a. Represent SAFRG at highest national forums including government ministries and departments, donors and other stakeholders.
b. Oversee state level and national networking and give it strategic direction.
c. Manage membership of fund raisers across the country with sensitivity towards grassroots organizations.
d. Co-ordinate and interface with statutory bodies ensuring procedural and legal compliances
e. Mobilize financial resources and build effective state/ regional networks to create an enabling environment for fundraising community through policy interventions.
f. Manage effectively a varied team of professionals both in networks and in the secretariat.
g. Organize meetings, symposia, workshops on broad based issues of voluntary sector in the country.
h. Act as an integrated centre for information on various issues concerning fund raising / voluntary sector; and
i. Ensure coordination among various stakeholders involved in the civil society domain.
j. Ability to report to a diverse board and hands on experience in governance issues
k. Excellent organizational ability, maturity, leadership and penchant for people related issues.
l. Any other role and responsibility assigned by the board from time to time.

The person selected for the position will be required to travel and report directly to the Chairperson, SAFRG and the board. Women candidates are strongly encouraged to apply.

Interested persons may send their CV in confidence to SAFRG at e-mail search.committee@safrg.org clearly mentioning the post applied for in the subject column of the mail within 10 days.

Last date of submission is June 30, 2011.

Salary for the position will be competitive and depend on quality of experience and salary history.

Please note that only short-listed candidates will be contacted.

SAFRG is an equal opportunity employer.