Subscribe to our Free International Development Jobs Newsletter
Click Me or
Jobseeker? Subscribe to daily job listings
Recruiter?
Post your jobs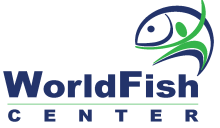 Systems Developer
WorldFish Center
Location: Penang, Malaysia
Last Date: April 16, 2010
Email: worldfish-hr@cgiar.org (Reference: "Application for the position of Systems Developer – Headquarters")
The WorldFish Center, located on the island of Penang, Malaysia, is a world-class scientific research organization. Our mission is to reduce poverty and hunger by improving fisheries and aquaculture. We have offices in 8 countries and engage in collaborative research with more than 200 partners in more than 25 countries. The Center is a non-profit organization and a member of the Consultative Group on International Agricultural Research (CGIAR).

A unique opportunity has arisen for gifted individuals to contribute to the mission of the Center.

SYSTEMS DEVELOPER

Key Responsibilities
• Ability to handle end-to-end software development project. This includes Requirements Gathering, System Analysis, Development, Testing, Implementation, Documentation, Training and Support;
• Working independently by actively seeking the end users for requirements and feedback, constantly updating them with development progress and tracking and following up any pending issues;
• Working with the technical team for analyis and design tasks, especially where integration of developed systems with other business applications are involved;
• Acting as a system integrator for different software and servers deployed in WorldFish;
• Supporting, upgrading and improving current software applications in place;
• Ensuring consistency and availability of the databases as well as provide consolidation and integration of various data sources within WorldFish;
• Ensuring appropriate data security and access control for applications and databases. Perform audits and implement steps to strengthen the security of databases and applications;
• Providing advice and reviews and recommendations for software needs for WorldFish;
• Contact point for outsourced and off-the-shelf software acquisition, for applications relating to the Management Information Systems Unit.


Skills and abilities
• Possess good application development project coordination skills, user relationship management skills;
• Possess strong analytical and technical skills;
• Excellent in communication skills;
• Excellent written and verbal English language;
• Ability to write extensive technical documentation and user manuals;
• Ability to meet and honour agreed development deadlines with high degree of accuracy;
• Ability to work independently with minimal supervision;
• Excellent team player and customer oriented;
• Understand and uses agile programming methodologies; and
• Possess high level of Excel skills for financial analysis solutions (Pivot tables, data analysis, ranged names etc).

Qualifications and experience
• Degree in IT or related subjects;
• Minimum 3 years of experience in handling full development cycle of software applications with emphasis on databases and work flow;
• Completed at least 3 medium sized projects that are cross departmental;
• Proficient in object oriented programming concepts;
• Exposure to ERP environment such as SAP and HR systems is an added advantage;
• Experience in managing development projects is an advantage;
• Good knowledge in .NET web development (ASP.NET), ASP.NET Ajax development, .NET windows application development (VB.NET), .NET Webservices, Microsoft SQL Server, Microsoft Access, Microsoft Office development, SQL reporting services and crystal reports;
• Experienced in software design and analysis with industry standard CASE tools;
• Knowledge of project management methodologies and tools, and document management technologies (Sharepoint); and
• Team player and customer oriented.


The WorldFish Center offers a competitive remuneration package, a non-discriminatory policy and provides an innovative work environment. Interested applicants are invited to submit a comprehensive curriculum vitae that includes names and contacts (telephone, fax, and e-mail addresses) of three (3) professional referees who are familiar with the candidate's qualifications and work experience. You are required to submit your application (with indication on the subject header "Application for the position of Systems Developer – Headquarters") to the Human Resources Strategy and Services Unit at worldfish-hr@cgiar.org .
Screening of applications will begin immediately and continue until 16 April 2010 or until filled. This is a national position that will be based at the WorldFish Headquarters in Penang, Malaysia. Non-national is welcome to apply. Only short-listed candidates will be notified.

WorldFish is committed to a policy of Equal Employment Opportunity. Applications from qualified female candidates are particularly encouraged.




Was this job of interest to you? Receive 20-25 jobs & consultancies each day via 3 Months DevNetJobs Value Membership. Only USD 44 for 3 months. Over 1380 positions filled in 2009. Click here to proceed