Did you know?
The combined DevNetJobs Global Network reaches out to over 0.6 million international development colleagues.

Over 16,000 international development recruiters post their jobs on DevNetJobs.org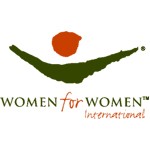 Monitoring and Evaluation Coordinator (M&E Coordinator)

Location: Baghdad, Iraq
Last Date: August 28, 2011
Email: Iraqjobs@womenforwomen.org (Reference: DevNetJobs.org)



Women for Women International

Founded in 1993, Women for Women International (WfWI) provides women survivors of war, civil strife and other conflicts with the tools and resources needed to move from crisis and poverty to stability and self-sufficiency, thereby promoting viable civil societies. WfWI has provided its multi-faceted core program of direct aid, emotional support, rights and life skills education, and vocational training to thousands of women worldwide. WfWI works with socially-excluded women survivors of war in eight countries around the world and is headquartered in Washington, D.C.

Women for Women International, has an immediate opportunities for an experienced professional in our office in Baghdad, Iraq. Fluency in Arabic as well as excellent English, reading, writing and speaking, skills are required.

Monitoring and Evaluation Coordinator (M&E Coordinator)

The Monitoring and Evaluation (M&E) Coordinator is responsible for overseeing the Officeís monitoring and evaluation activities related to field work. The Coordinator will: Help conduct focus groups, surveys and direct observation to assess new communities where the organization may work; Train and monitor all staff who collect data; Spend a significant amount of time in rural and urban communities speaking with marginalized women to administer questionnaires, focus groups and interviews; Review questionnaires and other materials for completeness and accuracy; Prepare reports on program outcomes and outputs; Coordinate regularly with Washington, DC and Iraq staff to ensure that data is effectively reported, presented and used to improve the organizationís training activities.

Qualified applicants will have a university degree in the social sciences or other relevant field and at least 5 years experience in program monitoring and evaluation (M&E) and/or social research including qualitative and quantitative data collection and analysis; however, we will consider experience in lieu of the education degree; at least one previous position should involve data collection and analysis related to social research; experience in training staff; Excellent organizational skills; Strong analytical and problem-solving skills; Strong interpersonal and communication skills and ability; Able to work as part of a team as well as make independent decisions; Ability and willingness to travel and spend significant time in the field with women in Iraq; valid driverís license required; Good knowledge of computers and experience with Microsoft Office programs.

Application Instructions:

All interested candidates must submit: Cover Letter, CV and 3 professional references. Send application to: Iraqjobs@womenforwomen.org . Must designate the title of the job applied for on the subject line of the email: M&E Coordinator.

PLEASE NOTE: APPLICATIONS SUBMITTED THROUGH OUR ONLINE CAREER PORTAL WILL NOT BE ACCEPTED.

Application deadline: 28th, August, 2011

Only short listed applicants will be invited to interview. No telephone inquiries please.




Was this job of interest to you? Receive 20-25 jobs & consultancies via email each day. Subscribe to 3 Months DevNetJobs Value Membership. For only USD 44 for 3 months. Click here to proceed