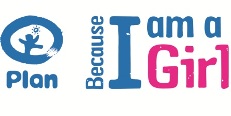 Girls Programme Specialist

Location: Toronto/Canada; Woking/UK; NYC/USA or DC/USA
Last Date: September 5, 2011




Position Title: Girls Programme Specialist
Location: Toronto/Canada; Woking/UK; NYC/USA or DC/USA. Alternative locations will be considered.
Term: Full-Time Permanent
About this Position: Plan believes that gender equality is central to achieving our vision for change: a world in which all children, both girls and boys, realize their full potential in societies that respect people's rights and dignity. As part of a global campaign on girls and gender equality (Because I am a Girl/BIAAG), Plan aims to take action in a cohesive way to achieve lasting impact on the lives of girls. This involves the implementation of sound gender equality programming on girls' rights and the development of a gender equality programme framework. This post will support the Programme Pillar of the BIAAG Campaign to build and maintain Plan's reputation for innovative and results-based models of gender programming and practice that empowers girls to recognise and realise their rights and enables progress towards a more gender-equal world. This requires building programmatic excellence in gender equality and girls' rights programmes which can inform the campaign's communication and fundraising activities, as well as global advocacy engagement. For more information about the Because I am a Girl campaign see: www.plan-international.org/girls
Responsibilities: <![if !supportLineBreakNewLine]>
<![endif]>
Provide thought-leadership and technical guidance for the BIAAG Campaign on gender equality and girls' rights programming, in line with the Because I am a Girl theory of change. Ensure that Plan grows its reputation as a quality programmatic leader in the area of girls' rights programming and policy practice.

Identify, expand and bring to scale a body of good practice programmes and projects on girls' rights and gender equality which reflect sound quality, innovation and sustainable results.

Integrate action-based research within Plan's BIAAG programmes to ensure robust programme-led evidence which can inform the BIAAG campaign.

Manage Plan's Girls' Innovation Fund under the oversight of the Innovation Fund Steering Committee. This is an internal flexi-fund which supports innovative girls' programming, with a strong component of programme-led research, and holds potential for replication and scalability. Draft and ensure broad dissemination of the Innovation Fund call for proposals. Ensure that programmes adhere to high practice standards, and support all donor compliance measures in terms of robust monitoring, research and evaluation reports.

Manage the global BIAAG programme reference group

to become an effective community of information sharing and exchange on BIAAG programming. Ensure that the membership (list-serve) remains up to date, and members are actively engaged. Ensure coordination and coherence with the other pillars (Girls' report, Communications, Advocacy) of the BIAAG campaign.

Support the finalisation of the Gender strategy which includes the BIAAG programme strategy. Ensure that the BIAAG Programme Guidelines reflect Plan's programme priorities, and include appropriate technical guidance for countries on BIAAG programme quality standards, results indicators and methodologies/standards of implementation.

Support the finalization and roll-out of the global BIAAG Monitoring and Evaluation framework including key objectives, results and indicators for the programmatic work under the BIAAG campaign. Ensure that the BIAAG programme M & E framework effectively assesses changes among rights holders (especially girls), duty bearers and civil society organizations at outcome and impact levels. This includes the development of appropriate monitoring tools, including a BIAAG programme results framework and situation analysis baseline tools.

Ensure that appropriate tools and standards for programme consultation with girls are created. Lead the integration of girls' consultation processes within the BIAAG global survey to set the campaign baseline and identify priorities and targets for the programme pillar of the campaign.

Remain current in external research and programme practice on girls' human rights. Maintain a detailed understanding of key girls rights programme players, including INGOs, UN bodies, think tanks, academic and research institutions, and others.

Ensure organisational learning and sharing systems on BIAAG programmes are in place. Update the BIAAG programme mapping initiative--develop and disseminate key case studies on programmatic best practice and lessons learned. Set up and manage a database which houses critical information on BIAAG programmes that is both user-friendly and accessible by global staff.

Provide briefing papers and speaking notes on Plan's programme experience in girls' rights to ensure effective representation in advocacy, communications and other influencing opportunities. Represent Plan at strategic global opportunities where relevant.
Knowledge, Skills, Behaviors, and Experience Required:
Knowledge:
· Demonstrated knowledge and understanding of the links between gender equality, children's rights and international development programme practice.
· Demonstrated understanding girls' rights issues, relevant programming (and advocacy), and knowledge of key global players.
· Knowledge of gender analysis programme frameworks and their application to child-rights programming.
· Knowledge of programme design, monitoring and evaluation.
Skills:
· Ability to develop and communicate programme theoretical concepts and to apply these to practical solutions in gender equality and children's rights.
· Ability to design, monitor and evaluate girls' rights programming based on sound analysis, policy and programme practice, with a strong gender equality lens.
· Ability to build internal and external networks.
· Strong gender analysis skills
· Organizational skills and administration of complex budgets
· Strong conceptual skills and strategic capacity
· Confident public speaker with ability to influence audience around girls' human rights.
· Information gathering, assessment and presentation skills
· Fluent in English (both written and verbal). Capacity in French and/or Spanish will be considered an asset.
Behaviors:
· Self-driven, organized and results-oriented.
· Good listening skills and capacity to work effectively with others.
· Ability to work in a matrix environment, and facilitate the linkages of relevant expertise—including capacity to work collaboratively and be supportive of multiple team members.
· Strong team-work, influencing and motivational skills.
Experience:
· Extensive experience in leading programme initiatives on gender equality in a large, global organization.
· Experience in working strategically with institutional partners, donors and INGOs.
· Technical and research experience in gender equality, preferably with a focus on girls' human rights.
· Programme management experience, including demonstrated experience in fulfillment of donor compliance measures (narrative and financial reporting)
· Minimum 5 years experience working the area of gender equality (preferably with a focus on girls).
· Educated to Master's degree level.
How To Apply:
To apply for this role please forward your cover letter and resume by September 5th to gethired@plancanada.ca. Please reference Girls Programme Specialist in the subject line. Plan sincerely thanks all applicants for their expressed interest in this opportunity; however only those selected for an interview will be contacted.

Was this job of interest to you? Receive 20-25 jobs & consultancies via email each day. Subscribe to 3 Months DevNetJobs Value Membership. For only USD 44 for 3 months. Click here to proceed