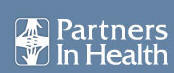 Director of Human Resources

Location: Haiti
Last Date: September 17, 2011

Title: Director of Human Resources
Reports to: Executive Team, Zanmi Lasante
Location: Haiti
Organizational Profile:
Zanmi Lasante is a non-governmental organization working in Haiti for over twenty five years in the Plateau Central and Artibonite regions and recently in some areas of Port-au-Prince. Affiliated with Partners In Health based in Boston, U.S.A. and in partnership with the Ministry of Public Health and Population, its focus is particularly in the health field but also in the field of education, agriculture and community development.
Position Overview:
Zanmi Lasante is seeking an experienced HR leader for the newly created position of Director of Human Resources. As a member of the leadership team of Zanmi Lasante, the Director of Human Resources will expand the capacity and impact of the current HR team, providing advice and guidance to senior leaders and managers, developing and managing workforce plans, and delivering services in staffing, employee relations, employment policy, compensation and benefits and management development.
Key Responsibilities:
· Establish HR objectives for the organization that enable ZL to hire, effectively manage and retain highly capable staff
· Direct a process of organizational planning and workforce planning and forecasting
· Develop and manage a salary structure, pay policies, performance management metrics, and employee benefit programs, and employee database
· Design and manage an effective process for recruiting, training and orienting new employees
· Implement ongoing management development programs, through on-the-job assignments as well as formal education
· Develop and manage adherence to employment policies that maintain an engaged workforce and ensures compliance with legal requirements and government reporting regulations
· Effectively utilize HR support from Partners In Health and manage HR consistent with Partners In Health's Values and expectations.
· Work closely with other departments and provide an information resources for both employees , senior management and local and regional MOH representatives
· Harmonize ZL HR policies within public facilities and MOH HR policies
· Ensure and maintain effective communication with the regional MOH representatives
Qualifications:
· Eight (8) to ten (10) years' experience gained through increasingly responsible management positions within Human Resources
· Bachelor's degree or equivalent. Specialized training in organizational planning, management, compensation, and labor relations
· Generalist background with broad knowledge of employment, compensation, organizational planning, employee relations, and management development
· Strong leadership and people management experience. Ability to get along with diverse personalities across diverse cultures; tactful, mature, and flexible.
· Excellent interpersonal, communication, facilitation and presentation skills
· Demonstrated skills in supervision, problem solving and conflict management
· Commitment to health and social justice.
· Knowledge of Haiti employment law
Please apply online at: http://www.pih.org/
Titre: Directeur des Ressources Humaines
Supervision: Direction Exécutive, Zanmi Lasante
Lieu: Haïti
Profil Organisationnel
Zanmi Lasante est une organisation non gouvernementale œuvrant en Haïti depuis plus de vingt cinq ans notamment les communes du Plateau Central et de l'Artibonite et récemment dans certains de déplacés à Port-au-Prince. Affiliée à Partners In Health basée à Boston aux Etats-Unis et en partenariat avec le Ministère de la Santé Publique et de la Population, elle intervient particulièrement dans le domaine de la santé mais aussi dans le domaine de l'éducation, de l'agriculture et du développement communautaire.
Présentation du poste :
Zanmi Lasante cherche un Directeur expérimenté pour diriger son département des Ressources Humaines. Membre de l'équipe stratégique de Zanmi Lasante, le Directeur des Ressources Humaines devra développer la capacité et l'impact de l'actuelle équipe des Ressources humaines. Il fournira conseils et directions aux leaders senior et gestionnaires, de programmes. I développera et dirigera le plan de gestion du personnel et fournira des services au personnel, supervisera les relations entre employés, les politiques de recrutement, la rémunération et les bénéfices sociaux et le développement des ressources humaines.
Description sommaire des taches:
· Etablir les objectifs organisationnels en RH permettant à ZL de recruter, de gérer effectivement et retenir le personnel hautement performant.
· Diriger un processus de planification organisationnelle de la main d'œuvre et faire les projections
· Développer et gérer une structure salariale, des politiques de rémunération, des paramètres de gestion de la performance, des programmes de bénéfices aux employés, et le maintien des données de base des employés.
· Concevoir et gérer un processus efficace de recrutement, de formation et d'orientation des nouveaux employés
· Implémenter des programmes de développement managérial continu par des affectations sur le terrain ainsi que la formation formelle
· Développer et gérer l'adhérence et la conformité aux politiques institutionnelles d'emploi qui gardent la main d'œuvre engagée et assure une conformité aux obligations légales et les règle de rapportage du gouvernement
· Utiliser efficacement le support en RH de Partners In Health et gérer les RH de manière consistante avec les valeurs et les attentes de PIH
· Collaborer très étroitement avec ;es autres départements et servir de ressources en information pour les employés, les responsables senior et les représentants locaux et régionaux du MSPP
· Harmoniser les politiques des RH de ZL avec celles des institutions publiques que ZL supporte
· Assurer et maintenir une communication effective avec les représentations régionales du MSPP
· Contribuer avec l'équipe senior dans l'identification des problématiques clefs que l'organisation doit adresser notamment en ce qui concerne les décisions majeures et partager l'information au sein de l'organisation selon les instructions de la direction exécutive et le manuel du personnel
Qualifications:
· Avoir huit ans d'expériences dans des postes de gestion croissante des Ressources Humaines
· Licence ou Equivalent Etudes spécialisées dans la planification organisationnelle, la rémunération et les relations au travail
· Expérience de chef de personnel avec connaissance variée de l'emploi, de planification organisationnelle, des relations entre employés et la gestion du développement du personnel
· Expérience de Leadership fort et de gestion du personnel
· Habilité de travailler dans un environnement avec des personnalités diverse
· Avoir le sens de la tactique et de la flexibilité, aisance dans le dialogue social
· Excellente communication interpersonnelle, Habilite dans la facilitation et la présentation
· Compétences démontrées en supervision, solution de problèmes et gestion des conflits
· Engagement pour la justice sociale et l'équité
· Connaissance de la législation haïtienne et Maitrise du droit du travail
Please apply online at: http://www.pih.org/

Was this job of interest to you? Receive 20-25 jobs & consultancies via email each day. Subscribe to 3 Months DevNetJobs Value Membership. For only USD 44 for 3 months. Click here to proceed