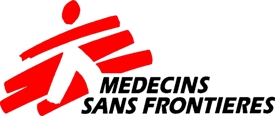 Advisor Anaesthesia and Pain Management

Location: Amsterdam, The Netherlands
Last Date: September 15, 2011

Effective immediately the Public Health Department of Médecins sans Frontières is looking for an:
Advisor Anaesthesia and Pain Management

half time (50%)
for a period of 1 year
based in Amsterdam, The netherlands
The overall purpose of MSF is to preserve life and alleviate suffering while protecting human dignity and seeking to restore the ability of people to make their own decisions. MSF accomplishes this through the provision of medical aid and a personal commitment to act as witness to events surrounding populations in danger. This work is essentially performed in periods of crisis, when a situation is no longer held in balance and the very survival of a population may be threatened. The underlying basis for realising its objectives is respect for medical ethics, humanistic ideals, human rights and international humanitarian law.
The Public Health Department (PHD) of the MSF Operational Centre Amsterdam supports the overall purpose of MSF, providing medical and public health leadership for the organisation. The department is responsible for providing strategic direction and integrated advice on medical and public health issues to the field and headquarters. The PHD plays a key role in developing and maintaining the medical humanitarian identity and image of MSF-OCA, and in continuing to develop and improve intervention strategies so as to be relevant and effective.
The department is made up of a group of generalist Health Advisors (based in Amsterdam, Toronto and Berlin) and medical and public health specialists (paediatrics, nutrition, water and sanitation, mental health, HIV/TB, Access campaign, etc.) so as to provide expert support in a range of fields. The Manson Unit, a medical unit based in MSF-UK, focuses on support to tuberculosis and epidemiology.
The strategic vision for MSF-OCA continues to prioritise operations that respond to the medical needs of people in areas of active and chronic conflict. We are working to improve and professionalise our surgical activities and Operating Theatres within our secondary hospital facilities. In order to support implementation of these objectives in the field, MSF-OCA is looking for an Anaesthesia Advisor to supplement existing advisor capacity for technical and programmatic support in surgery in its project countries.
Position within the organisation
The Anaesthesia Advisor will be line managed by the Coordinator of Medical Specialists, Public Health Department in Amsterdam. The post holder will work in close collaboration with Health Advisors and relevant Specialists on strategic and technical support issues and be responsible for support to key missions.
Main objectives of the post
Provide leadership in the organization in the areas of anaesthesia and pain management

Improve the quality of anaesthetic care and pain management in MSF-OCA

Contribute to the ongoing development and implementation of the MSF-OCA surgical program strategy
Key outputs expected
The Anaesthesia Advisor will provide secialist support to MSF-OCA in order to successfully implement the strategy on Anaesthesia and Pain Management. This will include:
· Review progress against the current MSF-OCA surgery and anaesthesia action plan, and development of new plans for 2012 onwards
· Facilitate implementation of anaesthesia and pain management components into MSF-OCA surgical projects through development and updating of appropriate tools (e.g. guidelines, protocols/SOPs, training materials, minimum equipment/drugs lists, etc.)
· Provide quality and timely support to health advisors and missions (medical coordinators) concerning "specialist" and non-routine questions on anaesthesia and pain management
· Work closely with PHD colleagues and the Surgery Advisor to promote patient safety and quality practices during pre-, intra-, and post-operative care including recovery and intensive therapy
· Conduct field support visits to identify quality improvement measures and provide training for OT anesthetic teams
· Support PHD and field teams in the use and analysis of routine program monitoring information on anaesthetic services
· Support the Human Resources Department in the recruitment, matching and development of the anaesthesiologists & aneasthetists pool; brief/de-brief expat specialists
· Facilitate at MSF-OCA surgery/anaesthesia workshops
· Monitor developments in the field of anaesthesiology and assess relevance for MSF-OCA field projects
· Establish collaborative expert networks as required to enhance MSF-OCA expertise and support on anaesthesia and pain management for field implementation
Candidate profile and qualifications
· Physician specialized in anaesthesiology; advanced practice nurses specialized in provision of anesthesia care and able to provide anaesthetists independently are welcome to apply
· Full and current registration/license with relevant national and professional body
· Field experience in resource poor settings or humanitarian emergencies is essential, by preference with MSF
· Willing and able to visit and support projects in emergency contexts
· A high degree of work autonomy as well as management capacity is required
· Fluency in English (written and spoken); working knowledge of French desirable
· Excellent communication and training skills
We offer
A 50% appointment (based on a 40-hour work week) for a period of one year.
· A gross monthly salary in scale 7 € 2,938 to € 4,198 depending on relevant professional work experience
· A stimulating, professional working environment in an international organisation
More information?
If you are interested in this post and would like additional information, please contact Debbie Cunningham, Coordinator of Medical Specialists, at: +31 (0)20 520 8724.
Application
Please send your letter of application and CV before 15 September 2011 to the attention of Ms Jaline Wijkhuizen (Personnel Officer HQ) by email to officejobs@amsterdam.msf.org mentioning "Anaesthesia Advisor" in the subject line; please also mention where you read this vacancy.
Publication: 11 August 2011

Was this job of interest to you? Receive 20-25 jobs & consultancies via email each day. Subscribe to 3 Months DevNetJobs Value Membership. For only USD 44 for 3 months. Click here to proceed