Did you know?
The combined DevNetJobs Global Network reaches out to over 0.6 million international development colleagues.

Over 16,000 international development recruiters post their jobs on DevNetJobs.org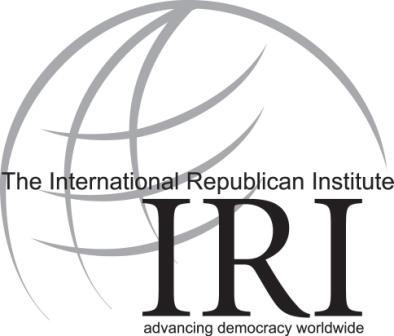 Resident Country Director

Location: Timor Leste
Last Date: August 26, 2011






The Resident Country Director (RCD) is responsible for designing and implementing a strategy for IRI's programs in Timor-Leste through close monitoring of political and economic developments. S/he develops long range and annual plans for the country program, identifies key players and partners in IRI programs, and develops strategies for capacity-building with the country's political parties. The Resident Country Director leads the implementation of programs in Timor-Leste, monitoring grants and providing financial oversight of the program budget. S/he is responsible for ensuring the country program and projects comply with IRI policies, external (USG or other donor) grant requirements and local laws, as applicable. The RCD oversees the IRI Timor-Leste office operations, manages local staff, and executes programs that include conferences, training seminars and other program activities in the country.

The Resident Country Director is responsible for developing and meeting program fundraising goals, including preparing grant proposals, budgets, quarterly reports and evaluations. The RCD is responsible for managing projects to ensure that reporting requirements are met, that IRI projects comply with all donor agency regulations, and that projects remain within budget allocations.

Qualifications
• Undergraduate degree in political/social science, international relations or related field and 5-7 years professional experience in democratic governance and politics, preferably working directly with political parties, or equivalent combination.
• Demonstrated knowledge of politics, economics, history and culture of the Asia Region preferred.
• Experience working in post-conflict areas.
• Demonstrated experience working with USG funded projects and familiarity with USG regulations and processes preferred.
• Experience with NGO management desirable.
• Professional experience and international work in this field is preferred.
• Proven ability to communicate skills and experience to others as a trainer, advisor or technical consultant; sensitivity to working in advisory role with local organizations.
• Excellent written and oral communications and presentation skill in English required. Familiarity with Portuguese, Tetum and/or Indonesian Bahasa welcome.
• Demonstrated management experience including ability to motivate and manage staff and developing and administering program budgets.
• Experience identifying complex problems and developing creative solutions.
• Willingness to live and work in a challenging environment

A nonprofit, nonpartisan organization, the International Republican Institute (IRI) advances freedom and democracy worldwide by developing political parties, civic institutions, open elections, good governance and the rule of law. IRI is active in more than 65 counties with offices in 44 countries. The Asia Division is currently recruiting for a Program Officer in the Asia Region.

If interested, please apply through our online application system https://home.eease.com/recruit/?id=562000 by entering your cover letter in the text resume box and uploading your resume in a word document format.


Was this job of interest to you? Receive 20-25 jobs & consultancies via email each day. Subscribe to 3 Months DevNetJobs Value Membership. For only USD 44 for 3 months. Click here to proceed