Subscribe to our Free International Development Jobs Newsletter
Click Me or
Jobseeker? Subscribe to daily job listings
Recruiter?
Post your jobs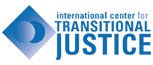 Senior Associate and Head of Office
International Center for Transitional Justice (ICTJ)
Location: Nepal
Last Date: April 15, 2010
Email: hr@ictj.org (Reference: DevNetJobs.org)

The International Center for Transitional Justice (ICTJ) assists countries pursuing accountability for past mass atrocity or human rights abuse. The Center works in societies emerging from repressive rule or armed conflict, as well as in established democracies where historical injustices or systemic abuse remain unresolved.

ICTJ seeks a Senior Associate and Head of Office to work in Nepal. The ideal candidate will have wide ranging transitional justice expertise. Specific experience with truth commission or commission of inquiry style processes as well as particular expertise on reparations are desirable. In addition, given the Nepal context, it will be important for the person in this position to have experience engaging with issues of diversity, inequality and social stratification and how these may be taken into account in transitional justice processes. This position will be based in Nepal and will report to the Asia Director.

SENIOR ASSOCIATE AND HEAD OF OFFICE, NEPAL

Responsibilities:

• Represent ICTJ in the organization's work and dealings in Nepal.

• Manage all aspects of ICTJ's Nepal program, including administration, human resources, finance, donor relations and the substantive duties.

• Take responsibility for assessing and implementing a comprehensive and integrated transitional justice program in Nepal, as per ICTJ's current work plan and other projects that emerge through our ongoing country engagement.

• Monitor and track transitional justice related developments and processes and work closely with local and international human rights focused networks in being responsive to political developments and strengthening local initiatives.

• Provide comparative knowledge and analysis, policy advice, technical assistance and capacity building to relevant actors and partners in Nepal; this will include conducting of research, convening workshops, trainings and other fora for exchange, strategy discussions and mutual learning on transitional justice issues in Nepal.

• Develop and sustain partnerships with local civil society, donors and UN agencies in strengthening local advocacy on transitional justice

o Organizing and overseeing consultancies, workshops and projects with local partners in Nepal.
o Developing research projects in Nepal that synthesize lessons learned, deepen the ICTJ's approach to transitional justice issues, and strengthen the field of transitional justice, particularly to issues and challenges faced in country work;
o Following up on the development of ICTJ programs in the South Asia region, and provide back-up support for that work.
o Assisting with ICTJ fundraising efforts.
o Developing and maintaining relevant contacts with, and providing information to, relevant actors inside and outside Nepal, including government actors, OHCHR and other UN bodies, donors and policy-makers.
o Play a representational role on behalf of ICTJ at other events, conferences, seminars and meetings, both within and outside the region, as requested.

Qualifications:

• Master's degree in Law, Political Science, International Affairs or relevant field.
• Minimum of 5-10 years of relevant work experience.
• Professional level oral and written English communication skills.
• Interest/expertise in the field – extensive knowledge of transitional justice; specific knowledge of South Asia a plus but not required; work experience in an international setting will be an advantage.
• Must have experience with program design and management, fundraising and working closely with civil society partners.
• High level of professionalism and attention to detail.
• Ability to work under pressure and adhere to strict deadlines
• Strong interpersonal skills with an understanding of and familiarity working in close partnership with regional civil society networks.
• Proficiency in MS Office Applications.

Other:

This is a one year project; individual must commit to be based in Nepal for at least one year, and ideally with the flexibility to extend to a two year time frame by mutual agreement. This is a CONSULTANT position. A competitive stipend is included. Ideal start date for this position is 1 June 2010.

Contact:

Submit cover letter, curriculum vitae, and contact information for three references to hr@ictj.org. Application deadline is 15 April 2010; applications will be reviewed on a rolling basis. Only qualified candidates will be contacted. Please, no telephone calls/faxes.

The ICTJ is an equal opportunity/affirmative action employer strongly committed to hiring and retaining a diverse and internationally representative staff.


Was this job of interest to you? Receive 20-25 jobs & consultancies each day via 3 Months DevNetJobs Value Membership. Only USD 44 for 3 months. Over 1380 positions filled in 2009. Click here to proceed