Did you know?
The combined DevNetJobs Global Network reaches out to over 0.6 million international development colleagues.

Over 12,800 international development recruiters post their jobs on DevNetJobs.org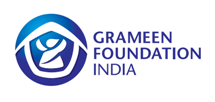 Program Manager, Human Capital Center

Location: Gurgaon, India
Last Date: May 22, 2011
Email: cohri@grameenfoundation.org (Reference: DevNetJobs.org)


Position Title: Program Manager, Human Capital Center
Program: Human Capital Center
Status: Full-time
Date: April 19, 2011

Background: Grameen Foundation India (GFI) is a wholly owned subsidiary of Grameen Foundation USA and has been set up with the primary purpose of using microfinance and technology solutions to "enable the poor, especially the poorest, to create a world without poverty." GFI will provide several products and services in areas of technology, human resources management, social performance management and developing sustainable business models to social enterprises in India.

The Human Capital Center (HCC) is an initiative of Grameen Foundation USA that is focused on helping microfinance institutions align their human capital management (HCM) practices with overall business strategy and achieve sustainable growth, maximize the value of their human capital and reach greater numbers of the world's poorest. Through raising awareness, developing strategic solutions and scaling through others, the HCC hopes to influence sector-wide people practices.

GFI will deploy HCC tools and expertise in India by helping mission-driven MFIs adopt strategic human capital management practices that are focused on increasing employee commitment and effectiveness, especially in the context of client protection. These efforts will help lead the sector through the current challenges that have resulted from a number of factors, including explosive growth, heightened competition in some markets, and increasing commercialization.

Job Summary:

The Program Manager, Human Capital Center will be responsible for leadership, management and strategic oversight of all HCC activities across India. The Program Manager will advance HCC operations in India and ensure they achieve social impact, market traction, and financial sustainability. He/she will work with other leaders and staff on the global HCC team and within GFI to develop and implement strategic solutions for both India-based and global projects.

The ideal candidate for this role is an experienced human resources leader with extensive experience in building valued, strategic HCM functions, a deep commitment to Grameen Foundation's social mission, strong startup mentality and agility to adapt to changing business needs and do whatever is needed to get the job done.

Reporting relationship:

Reports to the CEO, Grameen Foundation India.
 
Availability and Location:
The Program Manager will be based in Gurgaon, India. This individual will need to be flexible to work in local conditions and available to work across different time zones. This individual is expected to work a typical 40 hour workweek plus whatever additional hours are necessary to get the job done. The position will require 35-40% travel within India and up to 10% travel to other countries.

Essential Job Functions:

Advance the HCC in India

• Establish and nurture strategic relationships with partners such as social investment funds, outsourcing partners such as HCM consulting firms, strategic MFI clients, and potential funders
• Deliver world-class HCM consulting to enhance core HCC solutions and support implementation and sustainability of organization-wide change
• Own and deliver social impact and sustainability
• Drive exceptional client satisfaction
• Be the face of the HCC in India
• Create annual operating plans and associated operating budgets
• Ensure GFI is consistently presented in a strong, positive image to relevant stakeholders within India
• Assist in the development and tracking of all HCC metrics for India
• Develop case studies, white papers, blog posts to advance strategic HCM practice
• Participate in GF and industry conferences
• Assist in cross selling other GFI products and services

Project Management
• Manage all India-based HCC projects, including resource identification and allocation, and project measurement
• Manage development and pilots for assigned HCC products and services
• Conduct field pilots and direct implementations as needed
• Source and manage relationships with external HCC resources

Deep Domain Knowledge
• Research existing HCM products and services within and outside the MF industry
• Maintain strong knowledge of best practices and current developments in the HCM area
• Maintain strong knowledge of latest MF industry developments, especially in India
• Maintain working knowledge of HC regulations in India
• Perform other duties as assigned

Required Knowledge, Skills, and Abilities:

• Deep commitment to eradication of poverty and alignment with Grameen Foundation India's mission
• Must be fluent in English; fluency in at least one additional language widely used in India required
• Strong oral and written communication skills including English grammar, spelling, and punctuation
• Strong interpersonal skills to interact successfully with a variety of personalities and situations requiring tact, judgment, and poise
• Ability to work on a collaborative basis across the organization
• In depth knowledge of best practices in HCM
• Strong knowledge of HCM practices within India
• Organizational and planning skills to prioritize and meet deadlines, work on multiple projects simultaneously, work well under pressure and with minimal supervision
• Maintains contact in professional organizations and in the HCM field to exchange knowledge and enhance GFI's positive public image
• Exceptional analytical and problem solving skills; able to apply independent judgment, discretion and initiative to address problems and develop solutions
• Maintain high level of confidentiality
• Maintain personal and professional development to meet the current and potential changing needs of the job
• Undertake such other duties, training and/or hours of work as may be reasonably required and which are consistent with the general level of responsibility of this job

Education and Experience:
• Bachelor's degree from an accredited four-year college or university with a degree in human resources, psychology, communications, business, public administration or related field
• Master's degree in Human Resources, Organization Development or related field
• A minimum of 7-10 years of professional experience in a human resources discipline (e.g. talent acquisition and management, learning &development, rewards, HR planning), with the majority of this experience gained within India
• Or any equivalent combination of education, experience, and training that provides the required knowledge, skills, and abilities

Computer and/or Technical Skills:
• Strong working knowledge of MS Office suite, including Word, PowerPoint, Excel and Outlook , and familiarity with project management software
• Experience using social networking platforms

Interested candidates should send their CV with cover letter and salary expectations to cohri@grameenfoundation.org . Only shortlisted candidates will be contacted.


Was this job of interest to you? Receive 20-25 jobs & consultancies in your email each day via our 3 Months DevNetJobs Value Membership. For only USD 44 for 3 months. Click here to proceed