Did you know?
The combined DevNetJobs Global Network reaches out to almost 0.5 million international development colleagues.

Over 11,500 international development recruiters post their jobs on DevNetJobs.org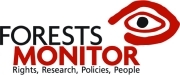 Project Co-ordinator
Forests Monitor
Location: Kinshasa, DRC
Last Date: June 25, 2010
Email: mail@forestsmonitor.org (Reference: DevNetJobs.org)

Project: Developing Community Forestry in DRC
Post: Project Co-ordinator, based in Kinshasa, DRC

Closing date for application: 25th June 2010
Start date 15th July 2010

Forests Monitor is looking for an experienced consultant to lead its project in DRC for the coming 6 months and to develop the next 3 year project phase in partnership with the Congolese government.

The post will run from July to December 2010 – with potential contract extension for 3 years depending on funding. Salary up to GBP 4,700 / month plus benefits (living allowance, insurance etc)

The successful candidate should have expertise in the following areas:
• Community forestry and related issues
• Congo Basin forest sector and relevant laws and policies
• Governance and legality issues related to community forests and related international policy processes
• Overall project management, including an ability to communicate with a range of stakeholders from the Ministerial to the village level in DRC, as well as international donors and research institutions.
• Excellent writing skills
• Financial management and reporting skills
• Team management
• Working in difficult environments, including undertaking field work across the DRC
• Fluency in French and English

The successful candidate will be required to undertake the following activities:
• Supervision of the implementation of the projects' contractual and reporting requirements
• Provide appropriate original thinking for the development of the community forest legislative and policy regime in the DRC
• Strategic guidance to all partners, consultants and local staff, liaison with donors, ministry officials, international and local civil society representatives as necessary
• Writing of analysis reports and mission reports, proofing, organising publishing with support from HQ staff
• Undertake consultants' appraisals
• Identification of any difficulties encountered and of solutions to overcome these
• Support visibility actions, and providing material for websites
• Make presentations relating to the project progress and results
• Contribute to the future development of the project and of Forests Monitor's work in DRC
• Networking with international organisations, donors, government representatives

Administrative and financial management
• Verification of projects administrative and finance processes and outputs against donor and contractual requirements within set timelines
• Contribute to the preparation of the projects' financial and reports with support from the management, financial and administrative staff of FM HQ associated with the project
• Participate in the preparation of cash-flow projections in collaboration with the finance manager of FM HQ

Interested candidates should send a CV and covering letter to: mail@forestsmonitor.org; with 'Project coordinator, DRC' as the email subject.
Projet : Développement de la foresterie communautaire en RDC
Poste : Coordinateur de projet, basé à Kinshasa en RDC
Date limite de dépôts des candidatures : 25 juin 2010
Date de commencement : 15 juillet 2010
Forests Monitor recherche un consultant expérimenté pour mener son projet en RDC pour les six mois à venir et pour développer la prochaine phase du projet d'une durée de trois ans, en partenariat avec le gouvernement congolais.
La durée du poste sera de six mois (de juillet à décembre 2010) avec la possibilité d'être renouvelé pour trois ans suivant le financement. Le salaire est de 4 700 GBP maximum par mois plus avantages sociaux (indemnité de logement, assurance, etc.)
Le candidat doit avoir des compétences dans les domaines suivants:
· Foresterie communautaire et questions connexes ;
· Secteur forestier dans le Bassin du Congo et cadres juridiques et politiques y afférents ;
· Questions de gouvernance et de légalité liées aux forêts communautaires et aux processus de politiques internationales ;
· Gestion de projet, y compris la capacité de communiquer avec un large éventail de parties prenantes en RDC, allant du niveau ministériel au niveau villageois en passant par les bailleurs de fonds internationaux et les institutions de recherche ;
· Excellentes aptitudes à l'écrit ;
· Gestion financière et compte rendu ;
· Gestion d'équipe ;
· Travail dans des environnements difficiles, y compris travail de terrain en RDC ;
· Français et anglais courant.
Le candidat retenu devra mener les activités suivantes :
· Superviser la mise en œuvre des obligations contractuelles et financières du projet ;
· Apporter sa réflexion originale sur le développement du régime juridique et politique de la foresterie communautaire en RDC ;
· Apporter, quand cela sera nécessaire, des conseils stratégiques à tous les partenaires, consultants et personnel local, et travailler en liaison avec les bailleurs de fonds, les fonctionnaires du ministère, les représentants de la société civile locale et internationale ;
· Rédiger des rapports d'analyse et rapports de mission, les corriger, les publier avec le soutien du personnel du siège ;
· Evaluer les consultants ;
· Identifier les difficultés rencontrées et les solutions pour les surmonter ;
· Soutenir les actions de visibilité et fournir des documents pour les sites internet ;
· Présenter les progrès et les résultats du projet ;
· Contribuer au développement du projet et du travail de Forests Monitor en RDC à l'avenir ;
· Etablir des contacts avec les organisations internationales, les bailleurs de fonds, les représentants du gouvernement.

Gestion administrative et financière
· Vérifier les procédures administratives et financières, ainsi que les résultats du projet, par rapport aux obligations contractuelles et vis-à-vis des bailleurs de fonds dans les délais fixés ;
· Contribuer à la préparation des rapports administratifs et financiers du projet avec l'aide du personnel d'encadrement, financier et administratif du siège de FM associé au projet ;
· Participer à la préparation des prévisions de trésorerie en collaboration avec le directeur financier du siège de FM.
Les candidats intéressés devraient envoyer leur CV et une lettre de candidature à l'adresse e-mail suivante : mail@forestsmonitor.org en notant « Project coordinator, DRC » dans le champ « Objet » de l'e-mail.

Was this job of interest to you? Receive 20-25 jobs & consultancies each day via 3 Months DevNetJobs Value Membership. Only USD 44 for 3 months. Over 1380 positions filled in 2009. Click here to proceed