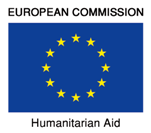 Senior Logistics Assistant
ECHO South Asia Regional Support Office
Location: New Delhi
Last Date: February 10, 2011





Vacancy Announcement

The European Commission's Humanitarian Aid and Civil Protection department (ECHO) funds relief operations for victims of natural disasters and conflicts outside the European Union. ECHO works with about 200 operational partners, including United Nations agencies, the Red Cross/Crescent movement and non-governmental organizations (NGOs). Aid is channelled impartially, straight to victims, regardless of their race, ethnic group, religion, gender, age, nationality or political affiliation.

ECHO's South Asia Regional Support Office (RSO) in Delhi provides support to nine countries in South Asia – India, Nepal, Bhutan, Afghanistan, Bangladesh, Pakistan, Sri Lanka, Iran and Maldives.

ECHO RSO New Delhi seeks to recruit a dynamic person to fulfil the position of:

Position Title: Senior Logistics Assistant
Duration: Initially one year, Local Staff Contract
Level: Group 2 position
Closing date to apply: 10th February 2011 (Thursday) at 17.00 hours

Job Details:
The incumbent serves as Senior Logistics Assistant in ECHO RSO Delhi with the overall responsibility for independently planning and executing all logistics functions, providing effective support and advice to ECHO RSO Delhi and ECHO field offices in the region and ensuring efficient management of service contracts.

* Regional support: Liaison between ECHO Regional Office in Delhi and other ECHO field offices in the region on logistical matters.
* Security: Management of security guards deployed by the security agency. Ensure proper management of the different emergency deployment kits, in the context of contingency plan.
* Maintenance and service contracts: Advising on maintenance measures regarding technical and office building installations and supervise the work carried out by the supplier. Administer arrangements and contracts with service providers and liaise with all external suppliers for purchases and follow up of activities and tasks assigned to them.
* Procurement: Procurement of ECHO RSO property and various kinds of expendable supplies necessary for the smooth functioning of ECHO Regional Office in Delhi by foreseeing needs, proposing solutions and conducting tendering procedures if needed, in close co-operation with the SAFO. Preparing purchase orders (after getting necessary quotations and authorisation) in close co-operation with the AFA (Senior).
* Inventory: Full follow-up of ECHO inventory and maintenance of all changes in the Inventory Registration Database.
* Accommodation: Advising and follow up on maintenance measures regarding security equipment & building installations at the TAs residences. Manage and supervise works that need to be done in TA's accommodation.
* Vehicles: Prepare the monthly vehicle reports on the first week of next month (allocation table, log book, check list, fuel form, monthly fuel report, service repair, and overview of insurance). Follow-up of maintenance, insurance and road licence of the ECHO RSO vehicle fleet.

For more detailed job description kindly visit our website : http://ec.europa.eu/delegations/india/about_us/vacancies/index_en.htm

Profile:
• Higher education and/or equivalent adequate experience, university degree is an advantage
• Demonstrate at least 5 years relevant working experience in logistics functions
• Computer literate and proficiency in use of MS Office applications and MS Outlook
• Capacity to manage and coordinate a team of about 5 persons and to work in a multidisciplinary and multicultural team
• Demonstrate flexibility, versatility, initiative, pro-activity, diplomacy, dynamism and enthusiasm.
• Able to work under pressure and tight deadlines and willing to carry out missions across South Asia
• Speaking and writing Hindi fluently
• Excellent in written and spoken English; other relevant languages will be considered as a plus

How to apply?
- A cover letter (maximum 2 pages) setting out the candidate's motivation and suitability for the position.
- A completed CV in the EC standard format (The EC Standard format can be downloaded from the same webpage: http://ec.europa.eu/delegations/india/about_us/vacancies/index_en.htm ).
- The name, position and contact number/details (telephone, fax, e-mail) of three references, one of them being from the last employer.
- Any pertinent recommendation letter(s) that the candidate may wish to add.
- A copy of education certificates/diplomas/degrees.
- A copy of relevant work certificates.
- Earliest date for availability should the candidate be selected.

Applications should be sent to the following address and must arrive at the ECHO Office no later than 10th February 2011 at 17.00 hours, clearly marked Ref. No 14 Senior Logistics Assistant on the envelope:

ECHO South Asia Regional Support Office
Regional Administrative Coordinator
Application for the post of Senior Logistics Assistant (Ref 14)
C-384, Defence Colony
New Delhi – 110024

Please note that only short-listed candidates will be contacted.