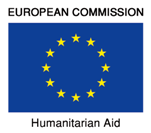 Senior IT Assistant
ECHO South Asia Regional Support Office
Location: New Delhi
Last Date: February 10, 2011





Vacancy Announcement

The European Commission's Humanitarian Aid and Civil Protection department (ECHO) funds relief operations for victims of natural disasters and conflicts outside the European Union. ECHO works with about 200 operational partners, including United Nations agencies, the Red Cross/Crescent movement and non-governmental organizations (NGOs). Aid is channelled impartially, straight to victims, regardless of their race, ethnic group, religion, gender, age, nationality or political affiliation.

ECHO's South Asia Regional Support Office (RSO) in Delhi provides support to nine countries in South Asia – India, Nepal, Bhutan, Afghanistan, Bangladesh, Pakistan, Sri Lanka, Iran and Maldives.

ECHO RSO New Delhi seeks to recruit a dynamic person to fulfil the position of:

Position Title: Senior IT Assistant
Duration: Initially one year, Local Staff Contract
Level: Group 2 position
Closing date to apply: 10th February 2011 (Thursday) at 17.00 hours

Job Details:
The Employee serves as Senior IT Assistant in ECHO-RSO Delhi with the responsibility for planning and executing all necessary IT requirements and acting as a help desk for the ECHO staff in matters related to IT and Communication. In addition, the Employee acts as a focal point and provides the necessary support to all ECHO Field offices, under RSO area of responsibility, if required.

Major Duties and Responsibilities:
Local Area Network (LAN):
- Management of the Local Area Network in line with EC/ECHO policies, standards and procedures.
- Ensure that Back-up procedures are followed and all data are safe. Three levels of security back-up should be developed and maintained. This includes back-up on ECHO server, at an external hard disk to be stored in ECHO Safe and external back-up to be stored at the RAC residence.
- Set up and maintenance of the ECHO-Delhi local intranet as well as the local network infrastructure.

Hardware/Software:
- Set up and maintenance of work stations for ECHO New Delhi staff.
- Development and maintenance of ECHO tool/databases for internal use of the Operation, Communication and Administration sections.
- Trouble shooting, service, repair, clean-up and upgrade of the different IT and communication equipment.
- User support as Help Desk.
- Advice on purchase and installation on hardware and software.

Telecommunications:
- Plan, install and maintain all communication systems including mobile and sat phones.

Others:
- Identifying staff IT capacity building needs, then developing and implementing effective training programmes to address the identified skills gaps.
- Supply all the necessary IT & Communication equipment to any newly recruited staff members including the related training.
- Manage and maintain the ECHO-Delhi server room and all equipment installed.
- Ensure the technical maintenance and update of the IT and Communication equipment pool.
- Undertake regular technical test, software upgrades/updates including antivirus.
- Liaise with suppliers and support companies in requesting for goods and services
- Acting as a focal point and providing the necessary support related to IT and Telecommunications to all ECHO field offices under ECHO RSO Delhi area of responsibility.

For more detailed job description kindly visit our website: http://ec.europa.eu/delegations/india/about_us/vacancies/index_en.htm

Profile:
- Higher education and/or equivalent adequate experience, university degree is an advantage.
- Demonstrate at least 5 years relevant working experience in IT functions, preferably in an international environment
- High level of skills encompassing hardware, software (Windows 2003, MS Exchange 2007) and LAN/WAN technologies
- Relevant professional qualification and certifications such as MCSE and CCNA
- Capacity to plan and monitor resources and ability to conceptualise problems, identify and implement solutions
- Capacity to work in a multidisciplinary and multicultural team
- Demonstrate flexibility, versatility, initiative, pro-activity, diplomacy, critical analysis, dynamism and enthusiasm.
- Able to work under pressure and tight deadlines
- Willing to carry out missions across South Asia
- Speaking and writing Hindi fluently and excellent in written and spoken English; other relevant languages will be considered as a plus

How to apply?
- A cover letter (maximum 2 pages) setting out the candidate's motivation and suitability for the position.
- A completed CV in the EC standard format (The EC Standard format can be downloaded from the same webpage: http://ec.europa.eu/delegations/india/about_us/vacancies/index_en.htm ).
- The name, position and contact number/details (telephone, fax, e-mail) of three references, one of them being from the last employer.
- Any pertinent recommendation letter(s) that the candidate may wish to add.
- A copy of education certificates/diplomas/degrees.
- A copy of relevant work certificates.
- Earliest date for availability should the candidate be selected.

Applications should be sent to the following address and must arrive at the ECHO Office no later than 10th February 2011 at 17.00 hours, clearly marked Ref. No 15 Senior IT Assistant on the envelope:

ECHO South Asia Regional Support Office
Regional Administrative Coordinator
Application for the post of Senior IT Assistant (Ref 15)
C-384, Defence Colony
New Delhi – 110024

Please note that only short-listed candidates will be contacted.