Did you know?
The combined DevNetJobs Global Network reaches out to over 0.6 million international development colleagues.

Over 12,800 international development recruiters post their jobs on DevNetJobs.org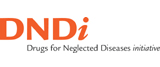 Head of Communication & Advocacy

Location: Geneva, Switzerland
Last Date: November 11, 2010
Email: rrhh@darylupsall.com (Reference: DevNetJobs.org)

Job Description

Position title: Head of Communication & Advocacy

Location: Geneva, Switzerland

Reports to: Director of Advocacy & Fundraising

Supervises: 3 permanent staff in Geneva and coordinate additional staff based in Regional Support Offices in Rio de Janeiro, New York
and Tokyo plus 1-2 ad hoc consultants

Salary: 115,000 Swiss Francs – 130,000 Swiss Francs

Background on DNDi
Drugs for Neglected Diseases initiative (DNDi) is a collaborative, patients' needsdriven, non-profit drug research and development (R&D) organisation that is developing new treatments for malaria, visceral leishmaniasis (VL), sleeping sickness (human African trypanosomiasis, HAT), and Chagas disease. The initiative's primary objective is to deliver six to eight new treatments by 2014 for these diseases and to establish a strong R&D portfolio. In doing so, DNDi is also working to use and strengthen existing capacities in disease-endemic countries, and raise awareness and advocate for the need to develop new treatments for the most neglected diseases.

DNDi www.dndi.org is based in Geneva with a team of 40 permanent scientific researchers and various professionals. The organisation has one affiliate in North America, along with five regional support offices in Kenya, India, Brazil, Japan, and Malaysia; and one regional project support office in the Democratic Republic of the
Congo.

In order to achieve its objectives of building a robust pipeline and delivering 6-8 new treatments by 2014, DNDi requires a total of €230 million. To date, public institutional and private donors have contributed almost €130 million to DNDi.

Position Objective
The primary objective of the position of the Head of Communication & Advocacy (HCA) is to raise the profile of the organisation and to increase awareness of neglected diseases and the needs of patients suffering from these diseases.

The position requires good management skills to implement a global communication strategy that both effectively targets key media and utilizes high-quality, scientific communications as its cornerstone, and ability to produce publications for external audiences.

The HCA works under the supervision of the Director of Advocacy and Fundraising (DAF) and is responsible for the implementation of the general and the scientific communications strategy. The position manages the work of a small team in Geneva whose tasks comprise, events organization, writing scientific articles and publications, production of various corporate communication tools; ) and coordinates a network of Regional Communication managers or officers in regional support offices.

The HCA will implement advocacy activities toward key audiences: stakeholders, policy makers, donors, scientists, DNDi partners, etc. to profile DNDi's innovative model for R & D to increase awareness of Neglected Tropical Diseases burden on neglected patients' shoulders, to increase funding for R&D activities in this field through various sustainable financial mechanisms. The division of the focus of the role is approximately 70% on communications and 30% on advocacy.

Organisational relationships
The HCA will work closely with the following members of DNDi to manage and ensure successful implementation of DNDi's communication strategy and objectives.
 The DAF Director and the Executive Director to clarify and adapt DNDi messaging across targeted audiences;
 The R&D team to coordinate and manage all scientific communications and messaging;
 The Fundraising team to support fundraising strategy and communications;
 Regional support offices to ensure a coherent communications strategy with regionally relevant messages;
 DNDi's partners, "Friends of DNDi", other groups according to specific objectives under supervision DCAF and Executive Director.

Specific Job Responsibilities
Under the supervision of the Director of Advocacy & Fundraising, The HCA will:

- Management and planning:
 Participate to building the annual communications & advocacy action plan and ensure timely implementation;
 Based on the action plan, implement a comprehensive communications and advocacy strategy to support DNDI's mission;
 Supervise DNDi's communication strategy by determining targeted audiences, identifying channels, developing messages, and assessing costs of communication programs;
 Analyze progress towards the goals and impact;
 Manage a small team of 3 permanent staff in Geneva and coordinate additional staff based in Regional support offices and ad hoc consultants.

- Communication / advocacy tools:
 Propose and coordinate the annual publication plan (annual report, regular newsletters, website, leaflets, etc.) according to the Advocacy & Communication priorities and main progresses of R&D programs;
 Produce articles, editorials for targeted journals/audiences about DNDI's model, keys challenges according to priorities;
 Organize and manage with partners, product launches and communication around R&D progresses and achievements implementation in coordination with R&D team and with R&D partners;
 Develop the public profile of key DNDi staff and Board members to increase DNDi's media profile;
 Promote DNDi model, advocate for sustainable funding and overcoming
regulatory barriers.

- Media:
 Generate and place hard news angles in scientific & medical journals to raise the profile of DNDi's brand and, through the coordination of proactive press relations with mainstream news media, and social media to increase awareness of neglected diseases;
 Support media outreach with the necessary range of written materials, such as press releases e-news letter, press packs, movies and other documents.
 Build upon existing relationships and establish further contact with local and international media.
 Undertake and manage press briefings and press conferences using media opportunities around DNDi events, project successes, and public debate on global health issues etc., to build DNDi brand recognition.
 Manage the media distribution lists and systematic updates for relevant media on DNDi progress.

- Scientific/ medical communication
 Develop a Scientific communication plan supervise its implementation;
 Ensure development of scientific communication tools in relation with the R&D team (submission publications & articles to scientific journals, presentations & posters, presence at congress …);
 Ensure a strong scientific profile in scientific congresses and events in which DNDi is committed (DNDi's symposium, etc.) by coordinating scientific presentations in relation with the Project Managers, helping scientists to prepare their messaging and presentations.

- Advocacy
 The HCA will propose appropriate strategies to achieve advocacy objectives in writing articles, developing tools such as brochures, featuring DNDi and its partners in media, in appropriate congresses and other fora.

Qualifications
 Experience: 5-10 years work experience in similar position (journalism, communications management, media relations or global health) ideally with a strong public health background;
 Rigorous and organized with strong management skills, experienced in managing small team and coordinating network of collaborators;
 Understanding of poverty related health issues in developing countries;
 Experience working internationally and preferably with organization involved in global health issues;
 Ability to work in multi-cultural team and to develop good working relationships with colleagues and partners, even under pressure of meeting deadlines;
 Higher education in communication, public health or science , or equivalent work experience;
 Initiative, good judgment, and excellent verbal and written communications skills
are essential;
 Excellent command of written and spoken English as a mother tongue, French desirable, other languages a plus;
 Good computer skills, especially PowerPoint, Word, design.

Personal skills and traits
 Superior interpersonal and communications skills, particularly with high-level individuals in a multinational environment with high level of personal integrity and credibility
 Experience working in international environment and with people from different cultural background
 Innovative and inspirational with entrepreneurial flair and creativity
 High level of strategic thinking, planning an budgeting
 Strong network of personal contacts and ability to extend this network extensively
 Thorough, systematic and well organized with full attention to detail
 Experience working in international environment and with people from different cultural background;
 Energetic, curious, proactive and capable of positively working in a team
 Belief and commitment to the mission, vision and work of DNDi
 Willingness and ability to travel up to 20% of time including to visit field projects

Application procedure
To apply for the post, please send a letter of application stating the skills and approach that you would bring to the post along with your CV/resume (no photos) in English in strict confidence BY EMAIL ONLY to Isabel Leal at rrhh@darylupsall.com

Applications sent by other means will not be considered.

Please ensure that they are sent as Word documents with the titles "your name cover letter" and "your name CV". Please put "DNDi HCA" in the email subject line and state how you came across about the job announcement.

Deadline for applications: 11 November 2010, 6pm Central European Time
Interviews will take place in Geneva, Switzerland

Was this job of interest to you? Receive 20-25 jobs & consultancies in your email each day via our 3 Months DevNetJobs Value Membership. For only USD 44 for 3 months. Click here to proceed