Did you know?
The combined DevNetJobs Global Network reaches out to over 0.6 million international development colleagues.

Over 16,000 international development recruiters post their jobs on DevNetJobs.org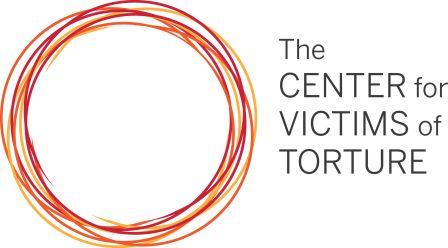 Physical Therapist / Trainer

Location: Jordan
Last Date: July 30, 2011



Job Title:

Physical Therapist / Trainer

Incumbent:

Michael Buttsworth

Last Revision:

6/11

Department:

International Services - Jordan

Exempt / Non-exempt

Pay Grade:

Full Time / Part Time / Volunteer

<![if !supportMisalignedColumns]>
<![endif]>
Summary
Oversee physical therapy services for adults and children who are survivors of torture. Provide training and supervision of local physical therapists, work closely with mental health staff to ensure high quality multi-disciplinary care to clients, and provide education and support to help NGOs and local organizations better meet the needs of torture survivors.
Responsibilities & Duties
| | |
| --- | --- |
| | Description |
| | Client Assessment: Perform Physical Therapy Assessments for clients who are victims of torture and/or war trauma to determine appropriate interventions for clients and to model assessment techniques to locally hired Physical Therapists. Review and develop additional assessment tools to aide the local Physical Therapists in working with this client population |
| | Training: Design and carryout training programs for local physical therapists – including on-going training, mentoring, modeling, and supervision. Continually assess development of physical therapists and adapt training to meet their needs. |
| | Clinical Management: Assist in the day-to-day operations of the project to ensure program objectives are met; coordinate the physical therapy team to optimize performance and autonomy; strengthen collaboration and mutual understanding with mental health team to ensure high quality multi-disciplinary care to clients. |
| | Physical Therapy: Supervise the quality of the physical therapy team activities. Provide direct physical therapy to individual clients and groups in order to model methods to locally hired physical therapists, provide in-direct client care through case-consultations, observation/debriefing, and review of documentation. |
| | Reporting: Write and submit monthly reports regarding clinical and training activities; including training and workshop sessions, that focus on progress achieved toward program objectives. |
| | Program Evaluation: Participate in the design and implementation of a program evaluation. |
| | Community Collaboration: Provide training and coordination with other organizations to better address the needs of torture survivors. |
| | Perform other duties as assigned by the Country Director and/or International Services Physical Therapy Consultant in the implementation of program activities. |
Relationships
Reports to:

Country Director and International Programs Physical Therapy Consultant

Supervises:

Physical Therapists

Internal contacts:

(in country) Psychotherapist/Trainers, Country Director, national program staff members.

(HQ) International Services Program Director, International Services Program Coordinator, International Programs Clinical Consultant, International Services Physical Therapy Consultant, Director of Research.

External contacts:

(Under the guidance and direction of the Country Director) – Other service providers in the field, donors, and funders
Qualifications
| | |
| --- | --- |
| | B.S. degree from an accredited/approved school of Physical Therapy. Masters degree or higher preferred. |
| | Fluency in English. Fluency in Arabic highly preferred. |
| | At least five years experience working as a physical therapist, with a strong orthopedic background. Work experience with trauma and/or survivor of torture preferred. |
| | Understanding of and experience with implementing culturally appropriate physical therapy interventions for people who have suffered torture and trauma. |
| | Understanding of and experience developing curriculum and providing training for physical therapists using adult experiential learning activities and training of trainers, and providing training on sensitization on the effects of trauma and war. |
| | International experience desirable. Experience working in the Middle East preferred. |
| | Experience supervising physical therapy professionals. |
| | Skilled at carrying out needs assessment and program evaluations. |
| | Demonstrated flexibility to adapt to changing program requirements, client needs and political climate. |
| | Skilled at working as a member of a multi-disciplinary team. |
Certificates, Licenses, Registrations
Certification or licensure as a Physical Therapist, preferred
Work Environment
Urban work environment.
Ability to travel around metropolitan Amman and up to 4 hours per week to travel to second CVT location.
Reasonable accommodations may be made to enable individual with disabilities to perform the essential functions
To apply: Submit CV and letter of interest to hr@cvt.org .
Additional information on The Center for Victims of Torture is available at www.cvt.org

Was this job of interest to you? Receive 20-25 jobs & consultancies via email each day. Subscribe to 3 Months DevNetJobs Value Membership. For only USD 44 for 3 months. Click here to proceed