Did you know?
The combined DevNetJobs Global Network reaches out to over 0.6 million international development colleagues.

Over 12,800 international development recruiters post their jobs on DevNetJobs.org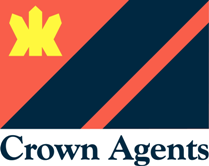 Technical Services Manager

Location: Africa based
Last Date: March 10, 2011
Email: SCSresource@crownagents.co.uk (Reference: DevNetJobs.org)

Crown Agents is an international development company delivering capacity building and institutional development services in procurement, public financial management, revenue enhancement and expenditure management. We work for the public and private sectors in more than 100 countries, as well as for international development agencies and institutions and operate at all times to the highest standards of integrity and transparency. Visit our website at www.crownagents.com

As part of our ongoing support to the DFID funded African Community Access Project (AFCAP), we have a 2 year vacancy from May 2011 for a Technical Services Manager.

AFCAP is a poverty-targeted transport initiative that operates in approximately five sub-Saharan African countries, initially, aimed at improving the sustainable access of poor women and men in rural communities to social and economic opportunities. The programme identifies and supports the uptake of low cost, proven solutions for rural access that maximise the use of local resources (labour, materials, enterprise and ingenuity). AFCAP funds applied research to rural access problems, communicates the research outcomes to stakeholders, and supports the mainstreaming of the research results into practice. Visit the AFCAP website for more information https://www.AFCAP.org

The Technical Services Manager shall ensure the programme is rolled out in selected countries and seek to expand it within the region. They will coordinate with stakeholders and identify research projects and programmes and manage the delivery according to good practice and standards. The Technical Services Manager shall meet the following criteria:
• Chartered Civil Engineer with specific rural roads experience;
• Demonstrable experience of engaging in applied research and linking this with policy and practice;
• Programme management experience, particularly on donor funded projects;
• Already based in Africa with experience of working in a variety of Sub Saharan countries;
• Experience of working with the roads and transport authorities in a variety of Sub Saharan countries;
• Available to spend 50% of time travelling within sub Saharan Africa;
• At least 10 years experience in this field.

Interested individuals are invited to submit their CVs for consideration to the following address, quoting reference DEN 24903 to SCSresource@crownagents.co.uk

Closing date for applications: 10 March 2011.
Only short listed applicants will be contacted.

Was this job of interest to you? Receive 20-25 jobs & consultancies in your email each day via our 3 Months DevNetJobs Value Membership. For only USD 44 for 3 months. Click here to proceed