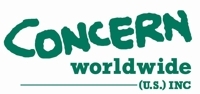 Policy and Knowledge Management Specialist

Location: US
Last Date: August 22, 2011


IMMEDIATE VACANCY
Policy and Knowledge Management Specialist
July 2011
Concern Worldwide is a non-governmental international humanitarian organization dedicated to the reduction of suffering and working toward the ultimate elimination of extreme poverty in the world's poorest countries. Concern's Innovations for maternal, newborn, & child health is an initiative that seeks to identify, support, and field test bold, innovative ways to overcome barriers to delivering proven solutions to women and children in Malawi, India and Sierra Leone. Concern Worldwide US, which manages this project, is seeking a Policy and Knowledge Management Specialist for the central project management team.
Job Purpose
The Policy and Knowledge Management Specialist is responsible for ensuring that knowledge and evidence are effectively gathered and disseminated between Innovations, other teams within Concern, and the wider development community. More specifically, s/he will design and lead efforts to leverage evidence, approaches, and lessons learned from the Innovations initiative in three ways: 1) to influence maternal, newborn and child health (MNCH) policies; 2) to draw from and contribute to the global knowledge base on effective ways to foster innovative solutions to development problems and 3) to support organizational learning within Concern Worldwide.
The Policy and Knowledge Management Specialist will work closely with other technical staff on the Innovations central management team, namely the Innovations MNCH Specialist and the Innovations Research, Monitoring and Evaluation Specialist. The position is based in New York and will require frequent travel (30-40%) to the countries of operation. (www.imnch.org).
In an effort to facilitate research translation and policy influence at multiple levels, the Policy and Learning Specialist will be seconded to the Knowledge Management Unit, Health Section within UNICEF Headquarters in New York. The Innovations Deputy Project Director is the direct supervisor of the Policy and Knowledge Management Specialist; however, the Specialist's strategic focus will also be guided by the Chief of UNICEF'S Knowledge Management Unit.
RESPONSIBILITIES
Policy Responsibilities
Through his/her secondment to UNICEF, actively liaise with international policy, advocacy and knowledge management experts to keep abreast of key policy debates and trends in the area of MNCH
Facilitate involvement of UNICEF country staff in local efforts to contribute to and promote the use of Innovations' research and evidence by health policy makers and decision makers
Author and/or co-author research, policy and advocacy publications for national and international audiences
Contribute to efforts to determine scalability/scale readiness of each of the field tested innovations, and the policy requirements for bringing effective innovations to scale
Knowledge Management Responsibilities
Identify internal learning needs within the Innovations initiative
Develop a comprehensive learning strategy for the Innovations initiative
Determine key MNCH policy debates to which Innovations can contribute
Determine knowledge and evidence that can emerge from the initiative on unearthing, nurturing and implementing innovations
Design streamlined, user-friendly processes and tools to support timely and efficient collection, review and use of knowledge and evidence within and across initiative countries
Work closely with members of Concern's Strategy, Advocacy and Learning (SAL) Division to ensure consistency and coherence in learning across the organization
Contribute to efforts to mainstream innovation processes into existing strategy and program development processes within the organization, as needed
Other Responsibilities
Work in collaboration with other Innovations team members to represent Innovations at conferences, meetings and other fora
Provide other project support as requested
REQUIREMENTS
· At least a Masters-level degree (PhD, Dr.PH or ScD preferred) in Public Health, or a relevant discipline
· At least 6-8 years of specialist work in the area of organizational learning and knowledge management
· Prior national-level advocacy experience in at least one less-developed country (familiarity with at least one of the countries where the initiative is being implemented is preferred)
· Past experience working for (or closely with) UN agencies
· Solid understanding of the current global MNCH policy landscape
· Experience supporting complex, multi-country initiatives
· Ability to use information and communication technology to facilitate internal and external learning
· Strong track record in fostering effective working relationships with health stakeholders at various levels
· Strong professional networks within global knowledge management community
· Demonstrated track record in synthesizing, distilling and packaging data for action
· Very strong interpersonal and communications skills
· Excellent writing skills, with a proven ability to write with clarity and succinctness
· Commitment to the core values and vision of Concern Worldwide
Interested candidates must send the following two documents to hr.innovations@concern.net.
Resume
Cover letter outlining your suitability for the role along with your current salary and salary expectations
Reference your application with the subject line: Policy and Knowledge Management Specialist.
Concern Worldwide US is an equal opportunities employer. No phone calls please.
About Concern
Concern Worldwide US, Inc. is an affiliate of Concern Worldwide and supports the Concern network by recruiting staff, supporting program development, creating public awareness of humanitarian issues and financially supporting programs. Concern Worldwide is a non-governmental, international, humanitarian organization dedicated to the reduction of suffering and working towards the ultimate elimination of extreme poverty in the world's poorest countries. Since its foundation in 1968, Concern Worldwide—through its work in emergencies and long-term development—has saved countless lives, relieved suffering and provided opportunities for a better standard of living for millions of people. We work primarily in the countries ranked in the bottom 40 of the United Nations Human Development Report. Concern implements emergency response programs as well as long-term development programs in the areas of livelihoods, health, HIV&AIDS, and education.
Read more about Concern Worldwide US, Inc. at http://www.concernusa.org/Public/AboutUs.aspx

Was this job of interest to you? Receive 20-25 jobs & consultancies via email each day. Subscribe to 3 Months DevNetJobs Value Membership. For only USD 44 for 3 months. Click here to proceed