Did you know?
The combined DevNetJobs Global Network reaches out to over 0.6 million international development colleagues.

Over 12,800 international development recruiters post their jobs on DevNetJobs.org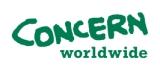 Country Accountant

Location: Niger, Liberia, Rwanda
Last Date: June 19, 2011

Country Accountant
ROD/GEN/CA

Concern Worldwide (Concern) is an Irish-based non-governmental, international, humanitarian organisation dedicated to the reduction of suffering and working towards the ultimate elimination of extreme poverty in the world's poorest countries.

Vacancies arise in our countries of operation on a regular basis. Our current countries of operation are: Kenya, Ethiopia, North Sudan, South Sudan, Chad, Somalia, Sierra Leone, Liberia, Haiti, DPRK, Burundi, Tanzania, DRC, Rwanda, Niger, Uganda, Afghanistan, Pakistan, Cambodia, Bangladesh, India, Mozambique, Zambia, Malawi and Zimbabwe.

Job Title: Country Accountant
Reports to: Country Director
Current vacancies: Niger, Liberia, Rwanda
Contract Details: This is a two year fixed term contract.
Some accountant positions may be accompanied depending on the country.
Salary €30,925 to €37,810 + benefits

Job Purpose: The Accountant will be responsible for the overall financial control and management of programme budgets and expenditure in addition to the maintenance of field and head office accounting systems.

Responsibilities also include the preparation of annual budgets and quarterly revisions, preparation of quarterly financial reporting and donor reports. The post holder is also a member of the senior management team and will participate in all key decisions relating to finance.

Main duties & Responsibilities:
Financial Management
• Financial reporting - Ensure timely & accurate preparation of:
 Monthly management accounts for budget-holders and the country management team.
 Quarterly financial reports for Concern HQ (Dublin).
 Annual financial statements for external audit purposes.
 Donor reports for external donors / agencies.
 Statutory reports and other ad hoc reports as needed.

• Budget preparation – Assistance with the accurate preparation of:
 Annual & revised country program budgets by the country management team and submission of the same to Concern HQ.
 Budgets for specific grants and projects (donor budgets).

• Financial Systems - Ensure that the financial systems of the country program are operating in line with standard Concern procedures – including:
 Ensuring that the global accounting package (as recommended by Concern HQ), is maintained in a proper manner, and utilized in an appropriate & effective manner.
 Establishing & maintaining a donor financial management system.
 Establish & maintain a mechanism for monitoring those grants given to partners, and ensure proper financial reporting & records of same.

Internal Controls
• Maintain effective controls for all financial systems (ledger, cashbooks, balance sheet reconciliations' etc).
• Ensure adequate controls over cash & bank management are constantly monitored & updated to minimize the risk of fraud or misappropriation.
• On-going development and monitoring of procedures and controls, to ensure they are compliant with Concern and donor policies.
• Ensure there is a complete record of capital assets and that they are adequately safeguarded.
• Ensure that internal control procedures are up to date, understood and applied correctly (limits are observed, floats etc.).
• Facilitate internal and external audits, and associated reviews of field systems.

Capacity Building
• Provide training and support to financial and non-financial staff regarding Concern's financial procedures and internal controls.
• To provide finance staff training in EXCEL and other packages in use by Concern
• Organise and support financial review, monitoring and training of local partner organisations.
• Participate in the assessment and evaluation of potential implementing partners.

Management
• Directly manage the finance team (normally 3-4 direct employees).
• Active participation in the Senior Management Team (SMT) meetings and involvement in the decision making processes.
• Work with the programme teams and department managers to understand their expenditure reports (management accounts) and budgets.
• Contribute to the development, implementation and monitoring of the country level strategic plan.
• Undertake regular field visits in order to assess the financial systems in place & implement improvements wherever needed.

Person specification:

Essential:
• Professionally Qualified Accountant ACCA, CIMA, ACA, CPA
• Three year's experience working as an accountant at managerial level
• Experience with computerized accounting packages
• Previous supervisory experience with a proven ability to work effectively in a team environment
• Flexibility and ability to manage and prioritize a complex and changing workload.
• Excellent organisational, communication and planning skills
• Flexible, adaptable, sense of humour, and patient
• Analytical and problem solving skills
• Cross cultural awareness and sensitive
• Empathy with organisational goals
• Ability to motivate and develop skills of others
• Ability to work in an insecure environment

Desirable:
• Knowledge of development issues
• Experience working in developing world, preferably for an INGO
• Fluent French

All applications should be submitted through our website at www.concern.net/jobs by closing date 19th June 2011.

All candidates who are short-listed for a first round interview will be notified via email.

Due to the urgency of this position, applications will be short listed on a regular basis and we may offer posts before the closing date.

Concern has a Staff Code of Conduct and a Programme Participant Protection Policy which have been developed to ensure the maximum protection of programme participants from exploitation and to clarify the responsibilities of Concern staff, consultants, visitors to the programme and partner organization, and the standards of behaviour expected of them. In this context staff have a responsibility to the organization to strive for, and maintain, the highest standards in the day-to-day conduct in their workplace in accordance with Concern's core values and mission. Any candidate offered a job with Concern Worldwide will be expected to sign the Programme Participant Protection Policy and the Concern Staff Code of Conduct as an appendix to their contract of employment. By signing the Programme Participant Protection Policy and the Concern Staff Code of Conduct candidates acknowledge that they have understood the contents of both the Concern Staff Code of Conduct and the Programme Participant Protection Policy and agree to conduct themselves in accordance with the provisions of these two documents

Concern receives a substantial amount of funding from external donors each year. Increasingly donors are introducing requirements whereby future funding is conditional on Concern ensuring that the names of any new employee or volunteer do not appear on terrorism lists generated by the European Union (List of person, groups and entities to which Regulation (EC No. 2580/2001 applies), the US Government (Office of Foreign Assets Control list of specially designated Nationals and Blocked Persons) and the United Nations (Consolidated List).

Any offer of employment (either paid or voluntary) with Concern Worldwide will not be made pending a clearance check being conducted on the applicant. For additional information please consult our web site or contact the Human Resource Division in our Head Office.

Concern Worldwide is an equal opportunities employer and welcomes applications from all sections of the community.



Was this job of interest to you? Receive 20-25 jobs & consultancies in your email each day via our 3 Months DevNetJobs Value Membership. For only USD 44 for 3 months. Click here to proceed