Did you know?
The combined DevNetJobs Global Network reaches out to over 0.6 million international development colleagues.

Over 12,800 international development recruiters post their jobs on DevNetJobs.org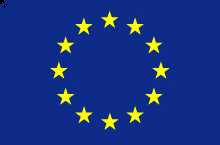 Advisers to the Ministry of Education in Puntland

Location: Puntland
Last Date: January 31, 2011
Email: cfbt@cfbt-africa.com (Reference: DevNetJobs.org)



Advisers to the Ministry of Education in Puntland
Re-advertisement

The Ministry of Education is introducing a major institutional and organisational development capacity building exercise. This programme is funded by the European Union with technical assistance provided by UNICEF, CfBT and Africa Educational Trust. Under this programme the Ministry of Education would like to recruit two advisers with INTERNATIONAL experience to work in two areas:

• Policy and Planning or Financial Management

Working in an advisory capacity the post holder will provide technical support to individual departments to build institutional and organisational capacity which will lead to the improved management, efficiency and quality of education throughout Puntland.

The successful candidates will be offered a 22 month contract with a 3 month probationary period. They will work within the Ministry of Education under a CfBT consultancy contract and will be answerable to the Director General of Education and may be expected to travel widely within Puntland. They will be supported by / work with international consultants to embed institutional and organisational change.

Requirements for the Post:
1. A first degree and a relevant post graduate qualification in a related field;
2. Fluent speaker of Somali and English
3. Recent and relevant experience working in the education, private or public sector, in at least one country outside Somalia;
4. Demonstrated interest and commitment to promoting access and quality of education, or related areas of public service and/or civil rights, and to principles of good governance and public sector management, including transparency, accountability and non-discrimination.
5. Skills such as flexibility, innovation, commitment to successful results, and demonstrated commitment to working in a diverse, challenging and changing work environment
6. Knowledge of and ability to use ICT, including word processing, spread sheets, presentations, e-mail and other communication systems.
7. Experience of working within a public sector reform environment an advantage, specialising in social sector policy and planning (incl. EMIS) and/ or public finance. Women, who meet the above criteria, are particularly encouraged to apply.

Candidates should email a two page CV (with three referees, including one from a recent employer) with an additional one page post-specific statement of their suitability. They should also provide contact details. Successful applicants will be offered a self-employed contract, 2 return air fares and an all inclusive monthly fee in the region US $2,500 to $3,000 (depending on experience) plus medical & accident insurance and be will responsible for their own accommodation.

Only short listed candidates will be contacted. Previous applicants need not re-apply. Email applications to: cfbt@cfbt-africa.com by 31 January 2011

This programme is funded by the European Union managed by UNICEF, assisted by CfBT and AET.



Was this job of interest to you? Receive 20-25 jobs & consultancies in your email each day via our 3 Months DevNetJobs Value Membership. For only USD 44 for 3 months. Click here to proceed