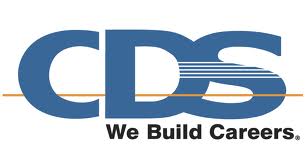 The Robert Bosch Foundation Fellowship Program

Location: Germany
Last Date: October 15, 2011



THE ROBERT BOSCH FOUNDATION FELLOWSHIP PROGRAM

The Robert Bosch Foundation and Cultural Vistas (formerly AIPT-CDS) invite US professionals to apply for the 2012-2013 Robert Bosch Foundation Fellowship Program. Twenty Bosch Fellows will complete a nine-month professional development program consisting of two high-level work phases in major German institutions and three seminars throughout Europe.
PROGRAM HIGHLIGHTS:
- High-level work experience in German institutions including the federal government and parliament, private corporations, print and broadcast media, law firms and NGOs.
- Travel, seminars and networking events throughout Europe -- fellows meet with key decision-makers in the public and private sectors, gaining an in-depth understanding of current issues facing the European Union and Germany
- EUR 2,000 monthly stipend and compensation package including health, accident and liability insurance and coverage of transatlantic and program-related travel costs; additional funding is available for families
- Intensive German language training provided as needed in US and Germany up to seven months prior to program start in September 2012. No German language skills required at time of application.
- Incredible networking opportunities with over 460 Robert Bosch Fellowship Alumni.
QUALIFICATIONS:
Candidates should be US citizens between the ages of 23 and 34 with 2+ years of relevant work experience in their proposed field of work they wish to pursue in Germany. Candidates should have a graduate degree completed or in progress in the following fields: business administration, journalism, law, public policy and related fields. Applicants without graduate degrees are can apply provided they have several years (ca. 5) of relevant work experience in their respective field.
APPLICATION INFO:
The application deadline is October 15, 2011. For further information and to access the online application, please visit our website: www.cdsintl.org/bosch.
Required Documents:
-Completed application
-Resume
-Official transcript of graduate studies (or of undergraduate if applicant has no graduate level transcript)
-A personal statement (850 words – approx. 1 ½ pages single spaced) describing their interest in transatlantic relations, short- and long-term career plans, and objectives for the proposed stay in Germany. It is essential to describe the experience the applicant hopes to acquire in the work phases and seminars of the Bosch program, researching and proposing institutions and/or companies for both work phases (public and private sectors).
-2 letters of recommendation

For more information about the Robert Bosch Foundation Fellowship Program or application process please contact:
Cultural Vistas
Robert Bosch Foundation Fellowship Program
440 Park Avenue South, 2nd Floor
New York, NY 10016
Tel. (212) 497-3527
Fax. (212) 497-3586
Email. bosch@cdsintl.org
Web. www.cdsintl.org/bosch

Was this job of interest to you? Receive 20-25 jobs & consultancies via email each day. Subscribe to 3 Months DevNetJobs Value Membership. For only USD 44 for 3 months. Click here to proceed