Did you know?
The combined DevNetJobs Global Network reaches out to over 0.6 million international development colleagues.

Over 12,500 international development recruiters post their jobs on DevNetJobs.org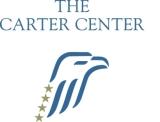 Voter Registration Medium-Term Observer

Location: Sudan
Last Date: September 18, 2010
Email: cartercentersudan@gmail.com (Reference: DevNetJobs.org)
International Observation Mission in Sudan
Voter Registration Medium-Term Observer Recruitment Notice

The Carter Center is currently fielding an international observation mission to monitor the referendum for self-determination of Southern Sudan and the referendum on the status of Abyei, anticipated in January 2011. The Center is recruiting highly-qualified individuals to serve as medium-term observers (MTOs) for the voter registration period. Exact dates for the voter registration period are subject to further determinations by the South Sudan Referendum Commission and governmental authorities.

Given that the voter registration period has not yet been determined, we cannot provide exact dates for a deployment period. However, we anticipate that selected candidates would deploy for anywhere from four to six weeks between mid-September – November 2010. Preference will be given to candidates who can commit to a minimum contract of five weeks, with availability from September – November 2010.

To read more about the Carter Center's work in Sudan, please visit: http://www.cartercenter.org/countries/sudan.html#peace

Details of position:

Observer teams deployed during the voter registration period will complement Carter Center long-term election observers, and help to monitor, assess and report on the voter registration process, including but not limited to the political environment, compilation and enumeration of the voter registry, security, human rights, and voter education/awareness regarding the voter registration process. The information collected by observers is used to generate public and private statements regarding voter registration and other referendum preparations in order to build confidence in Sudan's democratic process and to highlight areas requiring additional attention.

MTOs will work in pairs and travel regularly within their area of responsibility. Observers will be deployed to both Northern and Southern Sudan. Conditions vary, but candidates should be prepared to travel to remote locations outside of major cities and towns in areas lacking infrastructure. Observer safety is a serious priority for the Carter Center and candidates must be willing to carefully follow all communication and safety/security protocols. The Carter Center requires that observers fully abide by all national laws and regulations, and closely follow safety and security guidelines developed by the Center.

Primary responsibilities:
• Monitor and assess the referendum and political environment in the period leading up to, including, and following voter registration in the observer's area of responsibility;
• Meet with referendum officials, political party and civil society representatives and others involved in the referendum process to gather their views on the registration process and referendum preparations;
• Prepare weekly written reports for the Center's Khartoum and Juba offices.

Qualifications:
Ideal candidates will possess some or all of the following qualifications:
• Experience in election monitoring or administration, census and other mass statistical sampling and/or democracy promotion;
• Knowledge of Arabic or other languages indigenous to Sudan is highly preferred;
• Knowledge of Sudanese politics and culture, regional expertise;
• Expertise in some or all of the following areas: elections, human rights, conflict resolution and peace-building, political analysis;
• Experience with countries transitioning from war to sustainable peace;
• Cross-cultural understanding;
• Ability to live in difficult conditions, perform well under stress, work within a team, and maintain professionalism at all times.

Financial compensation:
MTO positions are largely voluntary, although successful candidates will receive a daily per diem to cover meals and incidental expenses, as well as a small weekly stipend. Beyond covering these daily living expenses, MTO housing and travel costs are undertaken by the Carter Center.

Please send a brief cover letter, CV, and references to:

Paul Linnell
Assistant Project Coordinator
The Carter Center – Sudan
453 Freedom Parkway
Atlanta, Georgia 30307
E-mail: cartercentersudan@gmail.com

Deadline for submission: September 18, 2010

Note: Because this is an international observation project, Sudanese nationals are not eligible to serve as Carter Center MTOs. Additionally, due to the large volume of applicants, only those candidates selected for additional consideration will be notified by the Center.

Was this job of interest to you? Receive 20-25 jobs & consultancies in your email each day via our 3 Months DevNetJobs Value Membership. For only USD 44 for 3 months. Click here to proceed