Did you know?
The combined DevNetJobs Global Network reaches out to over 0.6 million international development colleagues.

Over 12,800 international development recruiters post their jobs on DevNetJobs.org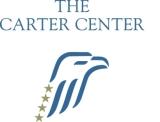 Consultant – Deputy Director

Location: Khartoum and Juba, Sudan
Last Date: April 18, 2011




The Carter Center
Democracy Program
Support to Domestic Election Observation Organizations
Consultant – Deputy Director
Khartoum and Juba, Sudan

The Carter Center is guided by a fundamental commitment to human rights and the alleviation of human suffering; it seeks to prevent and resolve conflicts, enhance freedom and democracy, and improve health.

The Center is currently recruiting highly-qualified individuals for a Deputy Director position to join the Center's core team to conduct programming supporting civil society organizations (CSOs) to observe the elections and subsequent popular consultations in South Kordofan. The consultant will oversee the management and implementation of the Center's support to civil society organizations conducting election observation activities, providing key input in areas of election observation methodology, recruitment and training of observers, deployment plans, volunteer outreach, and organizational development of non-profit organizations. In addition, the Deputy Director will implement technical assistance programming to build local organizational capacity in domestic observation, management, logistics, financial administration, and report writing, enabling groups to conduct training sessions and organize election observation activities effectively.

This independent contract position is initially assigned for 4 months, with possibility of further extension.

Applicants should have five to seven years of experience in training election observers, conducting election observation and/or NGO capacity building work, ideally in countries transitioning from war to sustainable peace. The position requires relocation to Sudan in April 2011, and will involve frequent travel within Sudan. Arabic language capacity and/or prior work experience in Sudan is highly desirable. Candidates should possess strong program management skills, cross-cultural understanding, be highly organized, and able to work under pressure and tight deadlines when necessary. Strong writing and communication skills and competence with computer applications required. A positive attitude and the ability to work effectively in leading a diverse team are essential. Salary is commensurate with experience.

Primary responsibilities will include:

Representation of The Carter Center
Represent the Carter Center's project to support domestic election observation organizations in Khartoum and Juba.
In close coordination with Atlanta and Juba-based staff, maintain ongoing liaison with key stakeholders including government and political leaders, electoral authorities, NGO and civil society leaders, donor contacts, members of the diplomatic community and relevant security officials within the Government of Sudan, Government of Southern Sudan, and the United Nations Mission in Sudan
where appropriate and important for successful implementation of the project on training and supporting domestic election observers in Sudan; organize stakeholder meetings with Carter Center Atlanta staff when present.

Program Management
Support the strengthening of civil society networks to monitor electoral processes in Sudan.
Manage the development and implementation of a program workplan in Sudan with input from Atlanta staff.
Oversee strategic planning of the program and manage all aspects of project implementation under the direction of the Chief of Party.
Implement technical assistance programming to build local organizational capacity in domestic observation, management, logistics, financial administration, and report writing, enabling groups to conduct training sessions and organize election observation activities effectively.
As required lead training sessions of domestic election observers providing background on best practices in domestic election observation and instructing participants on key tools of NGO
organizational development. Instruct participants regarding the code of conduct for election observation, as well as the logistical and administrative needs of supporting, training, and deploying
domestic election observers at different stages of the electoral process.

Office Management
Contribute to the development and implementation of field office policies and procedures relating to staff, office, computer use, security protocols, requests for transportation, communications, etc.
Supervise operations of the project including collaboration between consultants, program officers, and local staff.
Supervise local staff, electoral experts and other consultants to maintain a Carter Center field presence in Khartoum including as needed: oversee daily operations, including equipment rental and
acquisition. Advise on recruitment, hiring and supervision of local staff and other consultants as needed.

Financial Management
Maintain fiduciary responsibility for all field office project funds in Khartoum in accordance with budget limitations and donor contract/grant requirements. Supervise financial reporting to ensure
appropriate management and monitoring of field office operational funds in accordance with Carter Center procedures, including completion of field office monthly financial reports.

Please send cover letter, CV, contract requirements, and a list of references to the address below.

NOTE – please reference "DO – DD position" in your email subject line.

Ms. Elizabeth Plachta
The Carter Center
453 Freedom Parkway
Atlanta, Georgia 30307
E-mail: cartercentersudan@gmail.com
Deadline for submissions: April 18, 2011

Note: Due to the large volume of applicants, only those candidates selected for additional consideration will be notified by the Center.

Was this job of interest to you? Receive 20-25 jobs & consultancies in your email each day via our 3 Months DevNetJobs Value Membership. For only USD 44 for 3 months. Click here to proceed