Did you know?
The combined DevNetJobs Global Network reaches out to over 0.6 million international development colleagues.

Over 12,800 international development recruiters post their jobs on DevNetJobs.org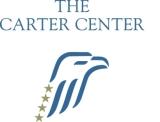 Consultant – Project Evaluator

Location: Internal travel within Sudan to Juba, Khartoum and other locations as necessary
Last Date: November 10, 2010
Email: cartercentersudan@gmail.com (Reference: DevNetJobs.org)
The Carter Center
Democracy Program
Consultant – Project Evaluator
Sudan

The Carter Center is guided by a fundamental commitment to human rights and the alleviation of human suffering; it seeks to prevent and resolve conflicts, enhance freedom and democracy, and improve health.

The Center is seeking highly-qualified candidates to conduct a short-term project evaluation in Sudan. The successful candidate will design and manage an evaluation of the Carter Center's international election observation mission to Sudan, in close coordination with Carter Center senior staff. This independent contract position will be assigned for approximately 45 days and will include travel to Sudan to visit field office sites and meet with key interlocutors. Applicants should have a minimum of seven years of experience in conducting project evaluation of democracy and governance projects, preferably with experience evaluating election observation projects or similar field-based monitoring activities.

The position requires travel to Sudan in November/December 2010, and will involve internal travel within Sudan to Juba, Khartoum and other locations as necessary.

Salary is commensurate with experience.

Strong candidates will have demonstrated monitoring and evaluation experience, and some previous experience working in sensitive political situations in post-conflict settings. Prior work experience in Sudan or Arabic language capacity are desirable. Candidates should be detail oriented, well organized, and able to work under pressure. Strong writing and communication skills and competence with computer applications required.

Primary responsibilities will include:

• Following development of meeting agenda with TCC staff, represent The Carter Center in meetings with key informants and stakeholders in Sudan. Communicate clearly with informants regarding the purpose of the evaluation, how its results will be used, and the confidentiality of individual comments.

• Engage and discuss project activities with Carter Center staff, observers, and representatives of international organizations/NGOs, political parties, diplomatic missions, civil society organizations and media.

• Review project proposals, public statements, weekly reports, briefing books, codes of conduct, and media articles.

• Provide an oral presentation and analysis of preliminary assessment findings to field staff prior to departure from Sudan.

• Within 7 days of return from Sudan, submit evaluation report that includes the following:

o Review and summarize project activities implemented by the Center's international election observation mission in Sudan.

o Identify best practices in the Center's approach, consistent with the Declaration of Principles for International Election Observation and other prevailing best practice.

o Where possible make recommendations, identify unmet needs and gather lessons learned to inform future international election observation activities or other project work in Sudan.

o Assess sustainability of impacts of the Center's observation efforts, including presence of observers, release of public statements and recommendations for improved conduct of elections and the peace process.

o Identify specific examples of progress towards project goals and measure project impact, through success stories or key informant interviews, media coverage of the Center's activities in Sudan and other primary sources.

• Provide written assessment and suggestions for the Center in development of potential Performance Monitoring Plan and improvement of indicators and targets that could be developed for future international election observation missions.

• In collaboration with project staff, consultant will provide input into and adjust the evaluation methodology and approach as needed following review of key project documents and preliminary interviews.

• Safeguard the confidential nature of all consultations with outside stakeholders.

Please send cover letter, CV, contract requirements, and list of references:

Mr. Paul Linnell
The Carter Center
453 Freedom Parkway
Atlanta, Georgia 30307
E-mail: cartercentersudan@gmail.com

Deadline for submissions: November 10, 2010

Note: Because this is an international election observation project, Sudanese nationals are not eligible to serve as Project Evaluator. Additionally, due to the large volume of applicants, only those candidates selected for additional consideration will be notified.



Was this job of interest to you? Receive 20-25 jobs & consultancies in your email each day via our 3 Months DevNetJobs Value Membership. For only USD 44 for 3 months. Click here to proceed