Did you know?
The combined DevNetJobs Global Network reaches out to over 0.6 million international development colleagues.

Over 12,800 international development recruiters post their jobs on DevNetJobs.org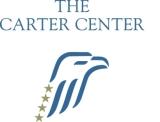 Short-Term Observer for Out of Country Voting

Location: Sudan
Last Date: December 19. 2010




International Observation Mission in Sudan
Short-Term Observer for Out of Country Voting
Recruitment Notice

The Carter Center is currently fielding an international observation mission to monitor the referendum for self-determination of Southern Sudan, anticipated in January 2011. The Center is recruiting highly-qualified individuals to serve as short-term observers (STOs) for the referendum period in the eight locations where out of country voting (OCV) will take place (Australia—Melbourne and Sydney, Canada--Calgary, Egypt--Cairo, Ethiopia, the United Kingdom--London, the United States—Phoenix and Washington DC and Uganda).

Voting for the referendum is presently scheduled to take place January 9 – January 15. We anticipate selected candidates will observe for the duration of the polling period as well as the subsequent counting and tabulation period. Preference will be given to candidates who can commit to being available from January 6-26.

**Please note that we are only recruiting for candidates currently based in one of the above locations, or ones that would be able to provide for their own relocation allowance, as none will be provided. Accommodation is not provided by The Carter Center.

To read more about the Carter Center's work in Sudan, please visit: http://www.cartercenter.org/countries/sudan.html#peace

Details of position:

Observer teams deployed during the referendum period will complement Carter Center long- and short-term election observers in Sudan, and help to monitor, assess and report on the referendum process, including but not limited to the political environment, security, human rights, and voter education/awareness, the immediate pre-referendum preparations, voting, counting and tabulation. The information collected by observers is used to generate public and private statements regarding the referendum process in order to build confidence in Sudan's democratic process and to highlight areas requiring additional attention.

OCV STOs will work in pairs, travelling between the polling centers in their area of responsibility as needed. Observer safety is a serious priority for the Carter Center and candidates must be willing to carefully follow all communication and safety/security protocols. The Carter Center requires that observers fully abide by all national laws and regulations, and closely follow safety and security guidelines developed by the Center.

Primary responsibilities:
• Under the direction of the Center's OCV Project Manager, and in coordination with other project field staff, monitor the referendum process and environment in the assigned OCV country, including:
o the technical proficiency of polling staff;
o the appropriateness of the voter education campaign concerning the referendum;
o the average voting time per citizen;
o approximate numbers of voters and facility for eligible voters to access referendum centers;
o women's and marginalized group's participation
o the activities of government and opposition parties; and,
o other aspects of the process as directed by the OCV project manager.
• Provide written reports and oral briefings on polling, referendum developments and political dynamics as needed to the OCV project manager, including quantitative checklists, as requested, and contribute to other reports as directed. This may include editing weekly reports for contributions to one or more larger referendum reports that the Center may issue
• Follow the mission management reporting templates, guidelines and instructions, and ensure that all reporting is of the highest possible standards, is based on verifiable evidence and submitted in a timely manner.
• In coordination with your STO team partner, establish relationships with the relevant referendum authorities, officials from the International Organization for Migration (IOM), political parties, government representatives, observer groups, civil society members, community-based organizations, armed forces and security authorities, and others, to the extent that they are present in your assigned OCV area.
• Where possible observe the process of data collection, data entry, posting of results in referendum centers. Report to the leadership team in Juba as requested.
• Continue observation after the closing of the polling process and note whether any problems were detected in your area. Visit your contacts in the area to gather opinions regarding the registration process outcome. Report to the leadership team, as requested.
• Abide by the Carter Center's Code of Conduct for International Observers. Agree to follow the principles of the International Declaration for International Observers and the observation methodology of the Carter Center mission in Sudan.
• Provide necessary logistical elements. Agree to arrange means of transport to and from areas of observation, cell phone for reporting to OCV project manager, and access to a computer and internet connection when writing and submitting reports.
• Prepare briefing materials relevant to the specific deployment areas, including contact lists for electoral authorities, political parties, domestic nongovernmental organizations and other observers.
• Perform any other duties as requested by the OCV project manager for the good functioning of the mission.

Qualifications:
Ideal candidates will possess some or all of the following qualifications:
• Experience in election monitoring or administration, census and other mass statistical sampling and/or democracy promotion;
• Knowledge of Arabic or other languages indigenous to Sudan is preferred;
• Knowledge of Sudanese politics and culture, regional expertise;
• Expertise in some or all of the following areas: elections, human rights, conflict resolution and peace-building, political analysis;
• Experience with countries transitioning from war to sustainable peace;
• Cross-cultural understanding;
• Ability to perform well under stress, work within a team, and maintain professionalism at all times.

Financial compensation:
OCV STO positions are largely voluntary, although successful candidates will receive a daily per diem to cover meals, incidental expenses, transportation, and other costs of conducting the observation work, as well as a small weekly stipend. Depending on the area of responsibility, OCV STOs may be required to arrange their own transportation, by means of car rental, public transportation, etc., as well as make use of their own cell phone and arrange access to a computer. Costs associated with transportation, international cell phone usage, internet access and other necessary work-related expenses will be reimbursed by the Carter Center.

Please send a brief cover letter, CV, and contact information for references to:

Paul Linnell
Assistant Project Coordinator
The Carter Center – Sudan
453 Freedom Parkway
Atlanta, Georgia 30307
E-mail: cartercentersudan@gmail.com

Deadline for submission: December 19, 2010

Note: Because this is an international observation project, Sudanese nationals are not eligible to serve as Carter Center STOs. Additionally, due to the large volume of applicants, only those candidates selected for additional consideration will be notified by the Center.



Was this job of interest to you? Receive 20-25 jobs & consultancies in your email each day via our 3 Months DevNetJobs Value Membership. For only USD 44 for 3 months. Click here to proceed