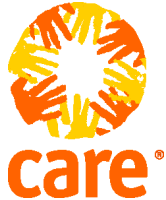 Program Director

Location: Geneva, Switzerland
Last Date: August 26, 2011
Email: cirecruitment@careinternational.org (Reference: DevNetJobs.org)
JOB DESCRIPTION SUMMARY
Position: CARE International Program Director
Supervisor: Secretary General, CARE International Secretariat
Location: preferably Geneva, Switzerland
Timing: ideally to begin October 2011

Position Summary:
Based on positive learning and success in the CARE confederation around emergency preparedness and response, CARE International is establishing a Program Group led by a Program Director. CARE International currently seeks a Program Director with political acumen, strategic thinking and a proven ability to learn and navigate complex systems.
Reporting to the CARE International Secretary General, and supported by a CI Program Quality Group comprised of staff from across the membership, the Program Director leads CARE's collective efforts to achieve impact on poverty and social injustice through the promotion of high quality programming. The CI Program Group will build common program strategies and systems across the membership. The successful candidate will facilitate change to increase CARE's impact on poverty and social injustice, with a specific focus on gender equality and women's empowerment. This role builds on the best of CARE's experience in implementing program approaches across the humanitarian-development continuum and will enhance organizational alignment, coherence, efficiency and learning. The CI Program and Operations Committee (composed of senior program and operations heads across the membership with strong country office representation) will initially serve as the 'steering committee' for this group. The initial focus of the position will be to develop a CI-wide strategy to accomplish the priorities outlined below.

The position is strongly focused on convening, guiding and coordinating joint efforts across CI. The position covers the full range of CIíŽs program work (spanning the membership, country offices, regional offices).

A key aspect of the position will be ensuring, with the support of the Secretary General and other senior CI staff, strong coordination with CARE's humanitarian and global advocacy efforts, so that our advocacy effectively enables and is supportive of program impact, and that the programming frameworks used reflect the full range of programming including emergency preparedness, response, recovery and development.

Specifically, the position leads and coordinates CI-wide efforts to:
1. Harmonize and align program approaches, tools, standards and systems among CI members
* Ensure Country Offices have the program guidance and support required to implement programs that have the highest positive impact on the people we serve and support CARE's focus on gender equality
* Ensure programming approaches reflect the linkages inherent in the humanitarian-to-development continuum

2. Develop an integrated CI process for impact measurement
* Support the development of program impact, information and knowledge management approaches across CARE International, supporting the acquisition of information to advance learning, program effectiveness, fundraising and advocacy .

3. Develop world class expertise and set up systems in key sectoral areas that will maximize CARE's impact
* Guide the development of future centres of expertise and support existing ones
* Set the direction of CI programming through identification of priority areas based on emerging needs, evidence from development practice and potential for high program impact

4. Ensure coherence, alignment and efficiency in programming through enhanced coordination between members
* Coordinate technical resources around commonly agreed priorities
* Ensure wide understanding of operations and program support as key enablers for successful program implementation and develop a framework that will ensure alignment across these functions

5. Represent CARE International in appropriate fora.

The position leads colleagues across CI who, together with the Program Director, are directly accountable for achieving the strategy and its associated annual plans. Some of the program staff may directly report to the CI Program Director but in other cases there will be with dual reporting responsibilities. The Program Director reports on CARE's program quality work to the CI Secretariat, Board, Program and Operations Committee, membership, and country offices, and is a member of the CI Secretariat's senior management team. S/he will participate in appropriate CI governance committees and working groups including the CI Program and Operations Committee.

A number of current working groups will directly report to the CI Program Group or have links to its work. The role of the CI Program Director will be to ensure that there are effective connections and coordination mechanisms amongst these groups so that systems of governance are clear and coherent.

The position will initially be based within CARE International's Secretariat in Geneva with expected 25% international travel.

Key Contacts:
Internal:
a. Program staff across the membership reporting directly to the CI Program Director (or with dualreporting responsibilities), and comprising the 'Program Group'
b. The CI Secretary General, Deputy Secretary General, Humanitarian Director, Head of CI Global Advocacy and other members of CI Secretariat senior staff
c. Senior program quality colleagues across the membership
d. Members of the CI Program and Operations Committee
e. Relevant committees which directly report to the CI Program Director, including the Program Approaches Coordination Team (PACT), Program Information and Impact Reporting System (currently reporting to Excom), Poverty, Environment and Climate Change Centre of Expertise (PECCN), CI Food Security Steering Committee.
f. Working groups and committees whose mandates include responsibility for program quality including the Emergency Response Working Group, Advocacy Media and Communications Committee, the CI Gender network and a Knowledge Management group.
g. Assistant Country Directors and Deputy Regional Directors for Program Quality
h. Linkages with advocacy and external relations colleagues to ensure integration of program quality with advocacy and external relations, as appropriate

External:
a. Peers in other development organizations, including INGOs, multilateral and, as appropriate (and in coordination with members), bilateral agencies

Education/Experience:

The position requires:
* A Masters degree in a relevant field or a Bachelors degree and commensurate experience
* At least 10 years senior management in complex confederations/organization including at least five years working in country or regional programs, preferably with international agencies
* Demonstrated success in building consensus among diverse stakeholders and working with virtual teams
* A sound knowledge and understanding of humanitarian and development work and ideally work experience across this continuum
* Deep understanding of the evolving role of international NGOs
* Fluency in English. Fluency in additional languages used in CARE members and country offices desirable
* Good understanding of the breadth of functions in a not for profit organization including: human resources, finance, administration, security, etc.

Competencies:
Political acumen
Effectiveness in working with virtual teams
Strong negotiation and facilitation skills
Commitment to gender equity and diversity
Demonstrated strategic thinking
Leading with vision and values
Superior communication and interpersonal skills
Effective decision making
Demonstrated ability to influence change
Managing interdependent relationships

Interested and qualified candidates should submit their CVs and a covering letter to cirecruitment@careinternational.org by 26 August 2011. Only short-listed candidates will be contacted after the closing date.

For more information on CARE International, please visit our website www.care-international.org .

Was this job of interest to you? Receive 20-25 jobs & consultancies via email each day. Subscribe to 3 Months DevNetJobs Value Membership. For only USD 44 for 3 months. Click here to proceed