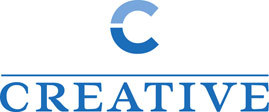 Civil Registry Expert (Electoral Education and Integrity Practice Area)

Location: Hargeisa, Somaliland
Last Date: August 15, 2011


Civil Registry Expert
Electoral Education and Integrity Practice Area
Start Date: Immediate
Position Location: Hargeisa, Somaliland
Background
Creative Associates International is a dynamic and fast-growing professional services firm that specializes in international development in the areas of education, democratic transitions and stabilization in post-conflict environments. Based in Washington, DC, the firm has a field presence in 20 countries worldwide with a strong and diverse portfolio that includes global contracts with the U.S. Agency for International Development (USAID) and other clients including the U.S. Department of State and the U.S. Department of Defense. The firm has earned a solid reputation among its clients and missions worldwide and is well-regarded by competitors and partners alike.
Position Summary
Creative seeks a Civil Registry Expert to lead the field team in the development of an operational concept for the development of a multi-user agency, on-going civil registry for Somaliland.
Consultancy performed in Hargeisa, Somaliland.
Reporting & Supervision
The position will report to the team leader in connection with the performance of duties.
Primary Responsibilities
Identify the facilities, power/energy, and other physical and environmental requirements to implement the operational concept;
· Draft and submit to Creative a final report including all developments.
Desired Skills & Qualifications
· A university degree in public administration, economics, law or related field;
· Ability to ensure good communication and co-ordination with team members;
· Fluent written and oral communication in English;
· Knowledge of Somali or Arabic would be an asset;
· Ability to show initiative and work in a team composed of local and international experts;
· Experience in developing capacity building and management training programmes for civil registry agencies, including curriculum development and human resources development in the framework of management reform, including the utilization of IT.
Application Instructions
Please apply online at http://www.creativeassociatesinternational.com
Please submit all electronic submissions by 8/15/11. No phone calls please. Only finalists will be contacted.
If you experience any technical difficulties during the application process, please send an email to: recruitment @creativedc.com
Creative Associates International is an Equal Opportunity Employer. Women and Minorities are encouraged to apply. AA/V/D

Was this job of interest to you? Receive 20-25 jobs & consultancies via email each day. Subscribe to 3 Months DevNetJobs Value Membership. For only USD 44 for 3 months. Click here to proceed