Did you know?
The combined DevNetJobs Global Network reaches out to over 0.6 million international development colleagues.

Over 16,000 international development recruiters post their jobs on DevNetJobs.org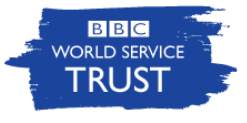 Head of Production

Location: Dhaka
Last Date: July 6, 2011




BBC World Service Trust
Job Title: Head of Production
Location: Dhaka
Grade: 09
Contract: 24 month Fixed Term Contract/ Attachment with the possibility of extension
Application Deadline: 6 July

Apply through BBC Careers via this link: https://careers.bbc.co.uk/fe/tpl_BBC01.asp?newms=ap&id=38935&aid=15731

B. Department
BBC World Service Trust is the independent international charity of the BBC which uses media to advance development worldwide. BBC Janala is part of English in Action (EiA), a groundbreaking initiative which was launched to raise the language skills of 25 million people in Bangladesh by 2017. We are currently starting a new phase of the project, building on the success of our educational TV game show "Mojay Mojay Shekha", with series 2 planned for broadcast in early 2012 and we also plan to scope out further television and radio productions. Over 26 million people have already accessed learning via TV, mobile, web and through lessons in national newspapers. As Head of Production you will work closely with the EiA Head of Project to plan, propose and budget new television and radio outputs within the EiA project aims. As well as this you'll support the Country Director with the development of new projects in different development issues such as health, governance and climate change.

C. The role

You'll lead on making the programmes sustainable within the Bangladesh media scene and also lead the long term relationship development of the WST with broadcasters. Whilst taking overall responsibility for systems and resources used for TV and radio production in house, you'll ensure all production teams are prepared for work within a development context. In addition to heading up designing, training and other capacity building programmes for broadcasters you'll also oversee production teams for all Bangladesh projects in close liaison with EiA Head of Project and Country Director.

The Requirements

Considerable experience in TV production is essential to your success in this role and with a proven track-record in designing, developing and making programmes as well as experience of project planning against tight deadlines you'll be an experienced leader and talent manager. You'll have excellent interpersonal leadership skills and excellent interpersonal leadership skills.



Was this job of interest to you? Receive 20-25 jobs & consultancies via email each day. Subscribe to 3 Months DevNetJobs Value Membership. For only USD 44 for 3 months. Click here to proceed