Did you know?
The combined DevNetJobs Global Network reaches out to over 0.6 million international development colleagues.

Over 12,800 international development recruiters post their jobs on DevNetJobs.org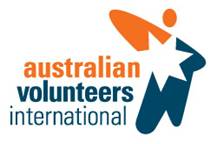 Country Manager – Fiji & Kiribati

Location: Suva office
Last Date: November 14, 2010

• Utilise your substantial international development and management expertise!
• Be part of a dynamic global team
• 2-year contract
• Tax-free salary packaging (conditions apply)

Location: AVI Suva office
Applications Close: midnight 14 November 2010
Contact Person: Elissa O'Malley
Contact Number: (61 3) 9279 1733
Contact Email: hr@australianvolunteers.com

An opportunity exists to join the nation's leading international volunteer sending agency – a valuable contributor to the sustainable development of a wide range of communities.

We are currently recruiting for a Country Manager – Fiji & Kiribati, based in Suva. The successful applicant will be offered a 2 year maximum term contract.

Reporting to the Manager- Volunteer Program based in Melbourne, this position manages a small office with responsibility for managing the coordinated delivery of a high quality Volunteer Program in Fiji & Kiribati.

The successful applicant will have:
• Demonstrated program management experience – with a focus on project/program development and implementation and monitoring as well as risk and critical incident management
• Previous volunteer/deployee management experience – especially experience dealing with pastoral care, wellbeing support and sensitive issues
• Cross cultural awareness and strong knowledge of development issues in Fiji and Kiribati
• Exceptional interpersonal, communication, administrative and problem solving skills

For a full outline of the position and applicant requirements please see the role profile on the AVI website: www.australianvolunteers.com

Application Procedure:
Please submit a completed application form and a current resume to Elissa O'Malley C/- hr@australianvolunteers.com. Applications close at midnight AEST Sunday 14 November 2010.

The successful applicant will need to attend training in Melbourne in January 2011, followed by deployment to Suva in February.

AVI is a ChildWise Employer.


Was this job of interest to you? Receive 20-25 jobs & consultancies in your email each day via our 3 Months DevNetJobs Value Membership. For only USD 44 for 3 months. Click here to proceed