Did you know?
The combined DevNetJobs Global Network reaches out to almost 0.5 million international development colleagues.

Over 12,000 international development recruiters post their jobs on DevNetJobs.org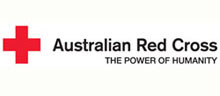 Coordinator – Cambodia Initiative for Disability Inclusion

Location: Phnom Penh, Cambodia
Last Date: August 26, 2010
Email: arasalingam@redcross.org.au (Reference: DevNetJobs.org)

Australian Red Cross
Coordinator – Cambodia Initiative for Disability Inclusion

• Coordination of Cambodia Initiative for Disability Inclusion
• Exciting and challenging experience
• Based in Phnom Penh, Cambodia
• Up to 2 year contract

Australian Red Cross is part of the world's largest humanitarian network, the International Red Cross Red Crescent Movement, with 186 National Societies and more than 100 million volunteers. Its vision, "to improve the lives of vulnerable people in Australia and internationally by mobilising the power of humanity", is shared by members, volunteers and staff members.

Australian Red Cross manages the Cambodia Initiative for Disability Inclusion (CIDI), funded by AusAID, which aims to "improve the quality of life of people with disabilities in Cambodia by supporting national efforts towards addressing the risks, causes and consequences of disability". The program partners with the Royal Government of Cambodia, Cambodian Red Cross, and local and international non-government organisations providing a range of services and support to people with disabilities, including survivors of landmine/explosive remnants of war incidents.

Selection Criteria
To be successful in the role you will have:

ESSENTIAL
• A tertiary qualification; preferably a higher degree in public health, international/development studies or related subject;
• Proven ability in project management including design and planning, budget control and reporting;
• Demonstrated success in working effectively with a wide range of stakeholders (including senior levels of government, institutional donors such as AusAID, international agencies, partners and civil society);
• Excellent negotiation, interpersonal and problem-solving skills;
• Demonstrated ability to coach and mentor staff and partners;
• Highly developed skills and approaches to working in cross-cultural settings and strong awareness of gender;
• Demonstrated success in developing innovative strategies and approaches to encourage organisational learning
• Significant field experience with an international organisation in a developing country context
• An understanding/knowledge of disability issues in development context.
• A commitment to the fundamental principles of Red Cross.

DESIRABLE:
• Experience in working in Cambodia, in the mine action and/or disability sector
• Khmer language fluency.
• Experience and/or knowledge in development issues and strategies towards improving health outcomes;
• International driver's licence and experience with 4WD.

Application process
Suitably qualified applicants are encouraged to apply by sending their CV (word document) and a cover letter addressing each of the selection criteria to Andrew Bourrillon at abourrillon@redcross.org.au

Applications close 26 August 2010 5pm (Australian Eastern Standard Time)
For further information please contact Anna Rasalingam, Cambodia Program Coordinator, at Australian Red Cross, email: arasalingam@redcross.org.au

Australian Red Cross is a child safe organisation, requiring all candidates to be screened for suitability to work with children, youth and vulnerable people. The successful candidate will be required to undergo a police check.


Was this job of interest to you? Receive 20-25 jobs & consultancies each day via 3 Months DevNetJobs Value Membership. Only USD 44 for 3 months. Over 1380 positions filled in 2009. Click here to proceed