Did you know?
The combined DevNetJobs Global Network reaches out to over 0.6 million international development colleagues.

Over 12,800 international development recruiters post their jobs on DevNetJobs.org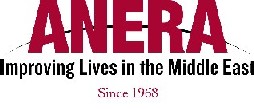 Country Director - Lebanon

Location: Beirut, Lebanon
Last Date: March 11, 2011



American Near East Refugee Aid (ANERA) is a 43 year old development agency advancing the well-being of people in the Middle East. ANERA responds to economic, health and educational needs with sustainable solutions and also, delivers humanitarian aid during emergencies. It is non-political and non-religious. It coordinates regularly with local partners and with funding that includes USAID, bi-laterals, corporations and individual donors.

ANERA has been promoting development in Lebanon for over thirty years. An office was opened in Beirut in 2005 with a dedicated staff of 7 professionals. In FY10 ANERA delivered $13 million in projects in Lebanon, of which a large portion was medical in kind. Project concentration has been in the "gatherings"; with various Lebanese institutions on job creation; villages in the Bekaa; and in the destroyed Nahr el Bared refugee camp.

Qualifications for this post are:
• Master's degree or the equivalent, preferably in development
• Proven track record of staff supervision and NGO management
• Significant background in development and relief work
• Five (5) years of experience in the Middle East, preferably Lebanon
• Fluency in Arabic and English
• Ability and willingness to live in Beirut

Applicants should send a CV and brief letter of interest to:
nerickson@anera.org

"Lebanon – Country Director" should be clearly stated in the Subject line.

No phone calls will be accepted.

The process will include screening by staff and interviews by various U.S. and Lebanese stakeholders.

All applicants will be kept electronically updated of the search progress.




Was this job of interest to you? Receive 20-25 jobs & consultancies in your email each day via our 3 Months DevNetJobs Value Membership. For only USD 44 for 3 months. Click here to proceed