Did you know?
The combined DevNetJobs Global Network reaches out to over 0.6 million international development colleagues.

Over 12,800 international development recruiters post their jobs on DevNetJobs.org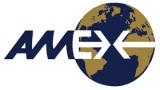 Mid-Level Democracy and Governance or Conflict Specialist

Location:
Last Date: May 11, 2011


AMEX International, Inc., a Washington, DC-based international development consulting firm, is submitting a proposal to the U.S. Agency for International Development (USAID) titled "Defining the Potential Development Assistance Contributions to Counternarcotic Efforts in Africa." This is a 1-year project that is expected to start in mid-June 2011. Basically, a small core team of perhaps 2-3 U.S.-based consultants will analyze the issue of drug trafficking in Africa, with a focus on development-related aspects, especially in identifying how development assistance can complement and benefit from the counternarcotic efforts of the US government (USG) interagency and key international partners.

The overall deliverable under this project will be a Program Guide that will assist USAID Missions and other Country Team staff to prevent, mitigate or respond to the effects of drug trafficking in coordination with other partners, including USG agencies, other donors, and host country actors. This Program Guide is expected to describe the relationship between development and drug trafficking in Africa, give an overview of how development assistance could complement other USG interagency and international counternarcotic approaches, provide general policy recommendations and programmatic guidance for development assistance counternarcotic efforts, and give details of an illustrative program design for at least one of the case studies done in the four countries targeted by the project—Kenya, Mozambique, Mali, and a to-be-determined coastal West African country.

Requirements of applicants for the Mid-Level Democracy and Governance or Conflict Specialist include:
• MA or PhD in international development, international security, public administration and/or related subject. Mid-level candidates with a PhD must have a minimum of three years of relevant experience working with security actors in an international setting; mid-level candidates with an MA must have a minimum of six years of experience.

• Relevant experience in designing, managing or overseeing international development programs for senior foreign government or US officials; at least two years of experience conducting related programs overseas.

• Experience working successfully with senior officials is essential.

• U.S. Citizenship required in order to have or obtain security clearance at the secret or top secret level

• Language proficiency in French and/or Portuguese strongly preferred.

Applicants are requested to email the following five items by May 11:
(1) your most current and complete resume, being sure that it also contains full contact information for you—email, phone, address, and (if available) Skype;
(2) a completed USAID 1420 form;
(3) an AMEX skills summary form;
(4) a cover email or letter attached to the email that summarizes your suitability for the position, and that confirms that you are available to work on this for the year beginning approximately June 15, 2011;
(5) contact information for 2-3 business references (these can be the same as, or different from, the references given on your 1420 form).

The 1420 form and skills summary form can be downloaded from the Job Openings section of the Recruitment page of the AMEX website: www.amexdc.com . That section also contains a link to the full description of the project's background and goals.

Email your applications and other materials by May 11 to: resumes@amexdc.com , using Counternarcotics Mid-Level Specialist in the subject line of your email to assure that your application is promptly routed to the correct department.


Was this job of interest to you? Receive 20-25 jobs & consultancies in your email each day via our 3 Months DevNetJobs Value Membership. For only USD 44 for 3 months. Click here to proceed