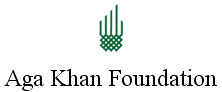 Senior Programme Officer: Finance and Grants Management

Location: London, UK
Last Date: September 23, 2011

Senior Programmes Officer: Finance and Grants Management
Aga Khan Foundation (UK)
The Aga Khan Foundation (UK) is part of the Aga Khan Development Network (AKDN), a group of private, international, non-denominational agencies founded by His Highness the Aga Khan. The Network's organisations have individual mandates that range from health and education to culture, rural development and the promotion of private-sector enterprise. AKDN is dedicated to improving living conditions and opportunities for the poor, without regard to faith, origin or gender.
The primary objective of AKF (UK) is to support the work of ten AKDN agencies and two universities. It is present in three continents, five sub-regions and thirty countries. To this end, partnerships and funding relationships are cultivated and managed with European and Asian donors, multilateral development banks, and other development finance institutions.
Senior Programme Officer: Finance and Grants Management - Based in London.
AKF (UK) has a new exciting and demanding opportunity for an ambitious and hardworking professional committed to improving lives in the developing world. The person will be a key liaison between the Programme and Finance teams at AKF (UK) and other AKDN agencies and will be the internal focal point for knowledge related to donor requirements. The role will perform a wide range of functions related to proposal development, grants management, and financial reporting: internal planning, project budgeting, donor compliance, financial monitoring and analysis, monitoring of implementation and quality assurance, writing and preparing narrative and financial reports for internal stakeholders and external donors.
Qualifications and experience required:
Knowledge
Master's level degree in a relevant field; Finance and/or Accounting training (or equivalent experience) required.
Minimum of five to seven years of relevant experience in finance, accounting, or programme management.
Familiarity with procedures and requirements of bilateral and multilateral partners (e.g. Asian Development Bank, DFID, EC, JICA, KfW)
Experience
Project budgeting, accounting and financial management, including cash-flow management and forecasting.
Compliance and reporting to bilateral, multilateral, and other donors.
Designing and managing effective administrative systems and procedures.
Skills
Excellent writing, communication, and analytical skills; financial analysis, and financial presentation skills.
Excellent technical and IT skills, especially Excel and database management platforms.
Attention to detail; problem solving.
Ability to work in a dynamic, fast-paced organization.
Qualified candidates should apply immediately at www.akdn.org/careers/2570167 . Closing date Friday 23 September 2011.

Was this job of interest to you? Receive 20-25 jobs & consultancies via email each day. Subscribe to 3 Months DevNetJobs Value Membership. For only USD 44 for 3 months. Click here to proceed