Did you know?
The combined DevNetJobs Global Network reaches out to over 0.6 million international development colleagues.

Over 12,800 international development recruiters post their jobs on DevNetJobs.org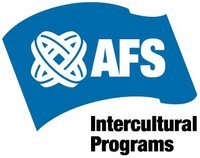 President and Chief Executive Officer
AFS Intercultural Programs
Location: New York City, USA
Last Date: March 4, 2011



Our Client
Connecting lives, sharing cultures
AFS Intercultural Programs (AFS IP) is an international, volunteer-based, not-for-profit organization that provides intercultural learning opportunities to help people develop the knowledge, skills, and understanding needed to create a more just and peaceful world. It has a rich 100 year history and was an early pioneer in developing student exchange programs over 60 years ago. Headquartered in New York City and currently present in 77 countries around the world, AFS IP offers a range of international exchange programs for youth, families, and others; its core, longest-standing, programs have been focused on high school aged students who live with a local family in the countries where they are hosted. More than 12,000 participants took part in AFS programs in 2010. The AFS IP International Head Office in New York works to drive strategy, growth, innovation, and best practices with the 51 Partner Organizations in the AFS Network, which are individually responsible for their own financial and operational management.

AFS IP has articulated its strategic vision, Vision 2020, as follows:

We pursue our mission by providing quality intercultural learning opportunities for a growing number of young people, families, other stakeholders and wider audiences, thus developing an inclusive community of global citizens determined to build bridges between cultures.

Real life experiential learning, supported by structured reflection, is the core of our programs. We endeavor to link our intercultural learning opportunities to the defining global issues facing humanity. We reach out to past, current, and future participants, volunteers, and other stakeholders using the media and technology they use.

Volunteers and volunteerism are who we are. Our organization brings about changes in lives through and for our global community of volunteers.

We are recognized as an educational organization by schools and the appropriate authorities. We work to create a regulatory environment that supports our programs.

As a learning organization, we welcome change and critical thinking. We are innovative and entrepreneurial in advancing the strategic directions, working together with others whenever appropriate.

In order to achieve this vision, AFS IP has set itself a series of strategic goals for 2013, which it is currently working towards. These goals target growth in program participation, an increase in participant numbers in key programs, increased fund-raising, an expansion in the organization's country footprint, and corporate goals around the health of AFS' international partner organizations which will enable AFS to reach and exceed its astonishing potential. As such, this appointment comes at a critical time for the organization.

(Go to http://www.afs.org/afs_or/home for more)

The Role
Based at AFS IP's International Headquarters in New York City, the President and Chief Executive Officer of AFS IP will be responsible for the day-to-day management and operation of the organization, including the supervision of the senior management staff and other employees (approximately 35 people working in the International Head Office currently). He/she will also be responsible for providing leadership for the AFS Network of Partner Organizations in promoting financially viable growth with quality, ensuring the delivery of the Head Office support and resources that local Partners need, while understanding the diversity of the Partner Organizations, their local autonomy, and the scale and complexity of their volunteer base. He/she will also play a critical leadership role in developing the international organization's fund-raising approach and capability. Reporting to the Board of Trustees of AFS IP and coordinating his/her activities through the Board Chair and the Boardˇ¦s Executive Committee, the new President and CEO will:

* Be a leader for the network of AFS Partners worldwide, engaging Partner organizations and volunteers in the international AFS movement, and providing dynamic leadership for growth in the work of AFS IP, in particular, and in the worldwide AFS network, in general;
* Work closely with the Board of Trustees, the senior management team of AFS IP, and key leaders of Partner Organizations, in order to enhance the strategic direction for AFS;
* Provide recommendations with respect to the overall strategic direction of the organization, developing strategic objectives to enable the organization to achieve Vision 2020, and making recommendations with respect to program changes and initiatives, product development and innovation, financial reforms, and fundraising activities, including building on best practices within, as well as outside, the organization;
* Articulate with passion and conviction the AFS mission, and represent AFS to a wide range of audiences and stakeholders including the media, governments and government officials, educational institutions, other NGOs, possible partner organizations, the United Nations, potential important donors, and others;
* Promote and enhance the profile and visibility of AFS as a world embracing organization;
* Monitor and guide the further development, growth, and cohesion of the AFS Partnership system;
* Oversee and manage the financial and operational flows in the system, and the strategic development of processes and systems;
* Develop external partnerships (programmatic and funding) that benefit the AFS network and are consistent with the AFS IP strategic plan and policies;
* Manage AFS IP's resources, including leading the executive staff in New York and in locations outside the US, and effectively coordinate all international activities;
* Maintain and leverage the history and values of AFS.

Candidate Profile
A charismatic leader with an instinctive sympathy for, and understanding of, international and multi-cultural agenda, the new President and CEO of AFS IP will have a background that includes decisive leadership of one or more internationally-oriented organizations of appropriate scale and complexity. He/she will have a skill set that will enable him/her to deliver clear, but appropriately diverse, strategic leadership to this complex, community-based, non-profit through the changes ahead of it, working closely with its national and international leaders, volunteers, and colleagues. More concretely, he/she will be able to understand and take into account different Partner countries' realities and needs, allowing strong Partners enough room to maneuver and to move forward, and providing weaker Partners the support they need in order to grow.

In terms of previous experience, candidates for this role will:
* Bring a demonstrable and substantial track record of senior and successful leadership, whether in the non-profit, corporate, or government sectors, preferably in a multi-national context;
* Have consistently demonstrated political astuteness and sensitivity in his/her leadership and communication style;
* Have strong management skills, including of working in organizations of scale and financial complexity;
* Have a flexible management style and the ability to lead by persuasion rather than by command;
* Bring successful experience delivering in an international environment;
* Understand the workings of volunteer-based organizations, and possess the skills to be able to work well with volunteers;
* Have the ability to motivate sponsors and develop sources of funds, whether demonstrated through existing fund-raising and development experience or a track record acting as a strong and impactful advocate for an organization of scale;
* Understand and appreciate the strategic importance of current information technology systems, including social networking, as well as their potential impact on effective marketing and communication;
* Have excellent spoken and written English language skills.

In addition:
* Some experience in an educational environment or dealing with educational issues would be of benefit;
* The ability to speak other languages is an important asset, but not a requirement.

Performance and personal competencies required:

Setting Strategy
* Has strong strategic judgment and is able to develop a compelling and challenging strategy for the organization that anticipates market changes;
* Builds operating plans to enable strategic objectives and visions to be realized;
* Is ambitious in conceiving of the organization's future;
* Has the flexibility to create nuanced plans and objectives that adapt to the local country setting appropriately while bringing to life an inspirational future for the organization as a whole.

Communicating, Influencing, and Building Relationships
* Has a consensus-seeking but decisive approach that enables him/her to deliver win-win solutions in difficult situations;
* Persuades and influences, builds and preserves trust and agreement, as well as confidence and respect, among the various AFS constituencies;
* Has highly developed mediation and diplomacy skills, and is politically deft; builds rapport;
* Is an effective, inspirational public speaker with an adaptable, consistently effective, communication style; has demonstrably and consistently impacted others with his/her perspective;
* Is an effective listener;
* Has an extroverted personality with a sense of humor and an ability to relate to young people.

Delivering Results
* Has a distinctive track record of action, implementation, and delivery and a strong will to succeed;
* Has a proven ability to set priorities and achieve ambitious goals, individually and for teams, and has been an effective change agent;
* Is persistent;
* Is able to work decisively and thoughtfully in a complex, international system with financial and operational complexities and with widely varied program possibilities;
* Is able to use own market knowledge and understanding to advance the organization;
* Translates potential within an organization into activity and results;
* Provokes others to think creatively about strategic, organizational, and commercial opportunities.

Leading Teams
* Has the ability to build and preserve trust, confidence, and respect among the various AFS constituencies, providing the charismatic leadership that will challenge, inspire, and motivate the range of people involved in AFS worldwide;
* Has a proven ability to recruit, mentor, lead, and develop staff, building high-performing and loyal teams;
* Has a track record of successful leadership experience in an environment based on team-building and partnership working, both internal and external;
* Has a flexible leadership style which adjusts to different audiences and gives focus to colleaguesˇ¦ work.

Inter-cultural Approach
* Has intercultural and international sensitivity and understanding;
* Has a strong empathy with, and commitment to, the mission and values of AFS.

The role of AFS IP President and CEO will be based in New York City, USA, though the successful candidate must be willing and able to travel extensively. As a volunteer organization, AFS IP schedules many events during the evenings and on weekends, and the incoming President and CEO must be available to participate in, and lead, such events as appropriate. As a result, flexibility with respect to work hours will be important.

Contact
Please send applications, including CV and Letter of Interest, to
AFS-IP-CEO@russellreynolds.com




Was this job of interest to you? Receive 20-25 jobs & consultancies in your email each day via our 3 Months DevNetJobs Value Membership. For only USD 44 for 3 months. Click here to proceed