Did you know?
The combined DevNetJobs Global Network reaches out to over 0.6 million international development colleagues.

Over 12,800 international development recruiters post their jobs on DevNetJobs.org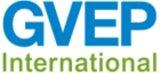 Communications and Business Development Officer

Location: Nairobi, Kenya and may involve extensive travel within the East Africa region
Last Date: June 20, 2011

GVEP International (Global Village Energy Partnership) is a UK-registered non government organisation seeking to reduce poverty through accelerated access to modern energy services. GVEP's East Africa Regional Office in Nairobi has been operational since July 2008 and manages regional activities.

Position: Communications and Business Development Officer
Contract: 20 months fixed-term contract.
Reporting to: Communications Manager (London) and Africa Regional Manager (Nairobi)

Staff reports: None but required to supervise/work closely with other staff and occasional volunteers/interns.
Salary: 1,800,000 KES annual gross + health insurance.

GVEP International is currently looking for a highly motivated and talented communicator to join our team and play a key role in driving our external relations in East Africa and support the Regional Manager in a business development capacity. GVEP is inviting applications for a Communications and Business Development Officer position based in Nairobi, Kenya which may involve extensive travel within the East Africa region

This is a great opportunity for an experienced communications professional to step up and help promote the reputation and work of GVEP International throughout East Africa; while supporting the business development activities of the regional team.

Candidates will need to show that they have a broad understanding of national and international media and be able to adapt their communication style to reflect cultural priorities. He or she will assist the Communications Manager in the development and delivery of a wide range of communications - proactive and reactive media handling and public relations, digital communications, events, briefing documents and articles, speeches and corporate literature. The Communications and Business Development Officer will also carry out a range of business development activities enabling marketing, events and client communications by providing effective support to the Regional Manager.

We are looking for someone with a minimum of five years' experience, ideally in the energy and development sector, who can write effective press releases and website copy and brings in her/his own media contacts. He or she will have an attention to detail and be a good planner, but also able to work to tight timescales. Organised and systematic, the candidate will demonstrate high personal standards and ability to communicate effectively, at all levels. Candidates will also be expected to be fluent in English and ideally have an understanding of French.

A full job description and person specification are available from the contact below.

How to apply:
Send your application including a cover letter indicating your desire to work with our client; a detailed CV highlighting relevant experience, details of current and expected salary, a daytime phone contact, email address, and the names of three professional referees by close of business Monday, 20th June 2011.

Adept Systems
MANAGEMENT CONSULTANTS
P O Box 6416, Nairobi, GPO 00100
Email: recruit@adeptsystems.co.ke
Web: www.adeptsys.biz

Only short listed candidates will be contacted.
Please note that we do not charge fees for receiving or processing job applications.
Visit our website for more vacancies.

Was this job of interest to you? Receive 20-25 jobs & consultancies in your email each day via our 3 Months DevNetJobs Value Membership. For only USD 44 for 3 months. Click here to proceed