Did you know?
The combined DevNetJobs Global Network reaches out to over 0.6 million international development colleagues.

Over 12,800 international development recruiters post their jobs on DevNetJobs.org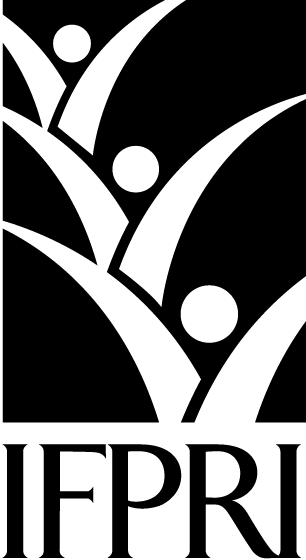 Senior Research Fellow–Value Chain Development/MTID (#11-114)

Location: Addis Ababa, Ethiopia
Last Date: April 9, 2011

THE INTERNATIONAL FOOD POLICY RESEARCH INSTITUTE
POSITION # 11-114–SENIOR RESEARCH FELLOW/MTID

POSITION SUMMARY:
The International Food Policy Research Institute (IFPRI) seeks a qualified candidate to serve as Senior Research Fellow/ Value Chain Development Program in its Markets, Trade and Institutions Division. This is a two-year, fixed term, exempt, renewable appointment based in Addis Ababa, Ethiopia.

The candidate will work in the newly-created Ethiopian Agricultural Transformation Agency (ATA), which is an initiative of the Government of Ethiopia (GOE) with the primary aim of promoting agricultural sector transformation by supporting existing structures of government, private-sector and other non-governmental partners to address systemic bottlenecks and deliver on a priority national agenda to achieve growth and food security.

The formation of the ATA is a result of two years of extensive diagnostic study across eight sub-sectors of Ethiopia's agricultural system in a highly-consultative, multi-stakeholder process. Its structure and function is focused on nimble, innovative and results-oriented support to a range of partners in the agricultural sector.

Programmatically, the ATA will focus on a set of high priority initiatives identified by an inter-ministerial Council chaired by the Prime Minister. There are expected to be approximately 6-7 initial areas of focus, including seeds, markets/cooperatives, technology access and adoption and extension and research. Across the thematic initiatives, the ATA engages public, private and non-governmental stakeholders to support strategic planning, manage and strengthen implementation capacity and test innovative models. The ATA will be financed by GOE and a range of development partners.

The Senior Research Fellow/Value Chain Development Program will have primary responsibility for developing, implementing and supporting a portfolio of initiatives to improve the entire value chain for specific high value commodities including the agricultural output markets system in Ethiopia. The Senior Research Fellow will work with key stakeholders along the value chain including cooperatives, farmers unions, traders, wholesalers and others and develop linkages to small holder farmers to improve the ease of market transactions, to decrease market dysfunctions, and to increase smallholder farmer income. The ideal Senior Research Fellow would possess a passion for improving the lives of small-holder farmers, a deep familiarity with Ethiopia's agricultural system and extensive knowledge of agricultural marketing and cooperatives. S/he would likewise possess the entrepreneurial ability to visualize transformation, to mobilize stakeholders across system, to be innovative and to drive practical change on the ground.


The Senior Research Fellow/Value Chain Development Program will report to the Division Director of the Markets, Trade & Institutions Division of IFPRI with day-to-day working with the Chief Executive Officer of the Agency.

Essential Duties:

• Conceive, design, launch and support a portfolio of integrated initiatives designed to measurably improve the operational performance of cooperatives / farmers' organizations in promoting agricultural development in Ethiopia through the upgrading of value chains relevant for the cooperatives/farmer organizations.
• Build the capacity of key government, private, NGOs / community based organizations and other informal actors in Ethiopia's agricultural system to foster effective linkages and enable long-term improvements in value chains of relevant commodities for the agricultural cooperatives system.
• Document and analyze the lessons of experiences in using value chains for agricultural and rural development.
• Serve as the leader of the commodity value chain program team, responsible for the overall scientific direction and management the Program.
• Engage stakeholders across the agricultural system (government, business, civil society, universities, cooperatives, farmer organizations, donors, etc.) to identify and prioritize actions to improve agricultural output marketing and upgrading of value chains.
• Coordinate program Senior Research Fellows and stakeholders across value chains to design and then implement high-priority interventions that strengthen value chains of high priority commodities and improve the agricultural output marketing.
• Support stakeholders in mobilizing financial, human, and organizational resources for project execution.
• Manage the performance of ATA agricultural value chain initiatives; setting key performance indicators, milestones and targets; integrating the work of other program Senior Research Fellows, engaging stakeholders to creatively solve problems and overcome obstacles in order to achieve desired results.
• Critically assess capacity gaps hindering the effective implementation of ATA value chain initiatives and developing approaches for improving capabilities as required. Using the ATA agricultural value chain initiatives as a platform for learning and scaling up relevant programs.
• Integrate agricultural value chain initiatives with other ATA programs to achieve synergies and outcomes that impact the broader agricultural system.
• Draw lessons and experiences from the program, so they can be shared as international public goods.

Required Qualifications:

• PhD in agricultural economics, applied economics or closely related field.
• Demonstrated 10-15 years of experience in senior program leadership role in government, international agency or private sector.
• Deep understanding of Ethiopia's agricultural system, with a broad perspective on how the entire system operates and how public, private and informal actors operate within the system.
• Practical experience in developing linkages between producers and markets and working across value chains of high value crops, livestock and or other agricultural outputs.
• Practical experience in piloting and scaling up relevant solutions at the local level.
• Experience in prioritizing and sequencing both programmatic and operation activities.
• Experience in managing an agribusiness, retail value chain, or related business; and creating public private partnerships by identifying the areas of mutual interests. .
• Established track record of success with program design, performance management, learning systems and monitoring & evaluation
• Fluency in English is essential. Fluency in at least Amharic and/or one additional Ethiopian language is a plus.
• Ability to thrive in a fast-moving, start-up environment, with an emphasis on high-performance, teamwork, accountability and results.
• Ability to build relationships with all kinds of people.
• Highly facilitative and collaborative leadership style.
• Excellent adaptive problem-solver in challenging environment.
• Excellent analytical skills.
• Strong set of personal values including integrity, honesty and desire to be of service.

IFPRI is one of the international agricultural research institutes organized under the umbrella of the Consultative Group on International Agricultural Research (CGIAR). The mandate of IFPRI is to identify and analyze alternative national and international strategies and policies for meeting world food needs in ways that conserve the natural resource base, with emphasis on low income and on the poorer groups in the countries.

IFPRI offers a multicultural, collegial research environment with competitive salary and excellent benefits. IFPRI is an international and equal opportunity organization and believes that diversity of its staff contributes to excellence. We encourage women and developing country professionals to apply.

TO APPLY:
Go to www.ifpri.org . Click on "Careers" and "Research" to link you to Position # 11-114 – SENIOR RESEARCH FELLOW/Value Chain Development Program/MTID. Please complete on-line application, including a complete curriculum vitae and a detailed letter of interest. Also complete section providing 3 references.

For more information on IFPRI, please visit our website at www.ifpri.org . EOE
For more information about the ATA please visit: www.ethiopian-ata.org




Was this job of interest to you? Receive 20-25 jobs & consultancies in your email each day via our 3 Months DevNetJobs Value Membership. For only USD 44 for 3 months. Click here to proceed