Did you know?
The combined DevNetJobs Global Network reaches out to over 0.6 million international development colleagues.

Over 12,800 international development recruiters post their jobs on DevNetJobs.org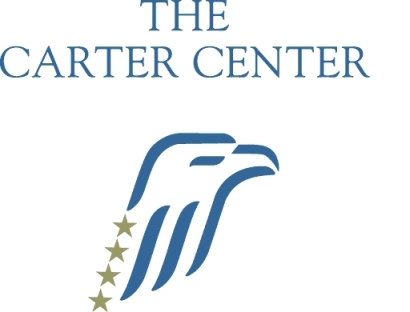 Consultant – Field Office Director

Location: Juba and Khartoum, Sudan
Last Date: February 15, 2011
Email: cartercentersudan@gmail.com (Reference: DevNetJobs.org)
The Carter Center
Democracy Program
Consultant – Field Office Director
Juba and Khartoum, Sudan

The Carter Center is guided by a fundamental commitment to human rights and the alleviation of human suffering; it seeks to prevent and resolve conflicts, enhance freedom and democracy, and improve health.

The Carter Center is seeking a highly-qualified individual to serve as Field Office Director of the Center's Democracy Programs in Sudan. The selected contractor would manage an observation mission for the ongoing and upcoming popular consultations in Blue Nile and South Kordofan and post-referendum work following the referendum held in January on self-determination, as well as assist in developing
observation methodology for the concluding months of the Comprehensive Peace Agreement.

This independent contract position is contingent on availability of funds, initially assigned for six months, with possible extension. Applicants should have 7-10 years of senior level experience implementing election monitoring missions, democracy and governance programs, or conflict-prevention efforts, ideally in countries transitioning from war to sustainable peace. Knowledge of program design and proposal development is highly desirable. The position requires relocation to Sudan by early March, and will involve frequent internal travel within Sudan. Arabic language capacity is desirable but not required. Leadership skills, personnel management experience and cross-cultural understanding required. Demonstrated ability to provide advice and guidance regarding democratic governance and conflict prevention is strongly encouraged. Salary is commensurate with experience.

Primary responsibilities of the Field Director position include:
· Represent The Carter Center in Sudan.
· Manage the Center's planned observation activities. Assist in the development of methodology for postreferendum observation. Maintain ongoing liaison with key actors including government officials, the election commission, security officials, political party representatives, the international diplomatic and donor community, NGO and civil society leaders, and other critical groups. Recruit and manage other
expert consultants, as needed.
· Provide analysis and advice to The Carter Center on the socio-political environment in Sudan; Draft Carter Center press releases and public statements, and project reports as necessary in consultation with Atlanta staff.
· Direct and supervise field office staff and in conjunction with program management, allocate field office project funds in accordance with budget limitations and donor contract regulations. Supervise field office financial reporting to ensure appropriate management and monitoring of field office operational funds.
· Assist in the development and drafting of proposals for Carter Center work during the post-referendum transition period.

Please send cover letter, CV, contract requirements, and list of references:
Paul Linnell
The Carter Center
453 Freedom Parkway
Atlanta, Georgia
E-mail: cartercentersudan@gmail.com
Telephone: +1 404 614 3778
Deadline for submissions: February 15, 2011

Note: Because this is an international election observation project, Sudanese nationals are not eligible to serve as Carter Center Field Office Director. Additionally, due to the large volume of applicants, only those candidates selected for additional consideration will be notified by the Center.

Was this job of interest to you? Receive 20-25 jobs & consultancies in your email each day via our 3 Months DevNetJobs Value Membership. For only USD 44 for 3 months. Click here to proceed