Did you know?
The combined DevNetJobs Global Network reaches out to over 0.6 million international development colleagues.

Over 12,800 international development recruiters post their jobs on DevNetJobs.org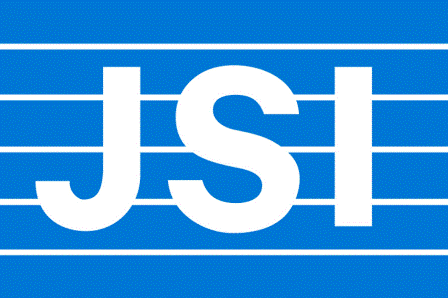 Director of Monitoring & Evaluation: Rebuilding Basic Health Services (RBHS) project

Location: Monrovia, Liberia
Last Date: April 8, 2011

Director of Monitoring & Evaluation

Description:
The Rebuilding Basic Health Services (RBHS) project, funded by the United States Agency for International Development (USAID), is the United States government's major initiative in support of Liberia's Ministry of Health and Social Welfare (MOHSW). The project has significant health service delivery, health systems strengthening, and behavior change communication (M&E) components. RBHS is a partnership amongst John Snow, Inc. (JSI) Research and Training, Jhpiego, the Johns Hopkins University Center for Communication Programs (JHU-CCP), and Management Sciences for Health (MSH).

Main Purpose of the Job

The Director of Monitoring & Evaluation has a range of strategic, technical, managerial and representational responsibilities within RBHS. S/he oversees the daily management of the monitoring and evaluation activities, including the updating of the overall M&E framework. S/he will ensure that data is of high quality; collected in a timely manner; is appropriately analyzed; and is consistently used by RBHS and its partners for programmatic and other appropriate purposes. S/he will also act as an important resource for the MOHSW on issues related to M&E. This is a full time senior management position and reports to the Chief of Party.

Responsibilities

• Further develop and refine the RBHS M&E Framework, including the addition of new elements and indicators as needed;
• Compile, analyze and disseminate data from each of the project technical areas and support the project Technical Team in presenting recommendations to the Chief of Party for improvements in project implementation;
• Monitor the quality and completeness of RBHS data, and propose solutions to data problems if and when they arise;
• Maintain systems to regularly verify data reported by RBHS implementing partners;
• Coordinate with the MOHSW HMIS Unit to ensure that RBHS' facility database – including service-delivery data – matches with the Ministry's and that the latest version of DHIS software is implemented by RBHS and all NGO partners;
• Coordinate with USAID's L-MEP to ensure that RBHS data are reported properly to USAID independent of regular narrative reporting;
• Oversee design and implementation of small-scale household surveys to assess effectiveness of RBHS activities, especially BCC-related activities (e.g., quarterly "dipstick" surveys);
• Represent the project on monitoring, evaluation and research to stakeholders, including to government partners, USAID, and other agencies;
• Oversee the development and maintenance of RBHS database(s), ensure timely data entry, and supervise the day-to-day work of the M&E Assistant;
• Oversee strategic communications activities for the project, including the production of biweekly updates, periodic newsletters, fact sheets, brochures, and semi-annual and annual reports. Supervise the Communications & Documentation Officer;
• Disseminate and assist project staff, including Communications & Documentation Officer to disseminate data on project progress and results;
• Develop Terms of Reference for M&E and Communications technical consultants, support their recruitment and ensure proper monitoring of their work, if required.
• Contribute to annual strategic plan and work plan development;
• Provide training, mentoring and capacity building on M&E to CHT M&E officers, MOHSW staff and RBHS partners;
• Contribute to relevant MOHSW initiatives as appropriate, including national- and county-level planning processes;
• Coordinate with RBHS staff and NGO partners to ensure that project field activities remain on track; ensuring that project targets and milestones are met is a crucial responsibility of this position;
• Other activities as negotiated with the Chief of Party.

Qualifications

• Masters degree in public health or related field, and at least 10 years work experience in international public health programs.
• Experience in designing, implementing and evaluating projects is required.
• Familiarity with the principles and current approaches to monitoring and evaluating health and/or development programs.
• Experience in designing, conducting and analyzing surveys and research studies (quantitative and qualitative).
• Ability to contribute to the technical capacity-building efforts of RBHS' partners and the MOH staff, and to work with colleagues in diverse cultures.
• Ability to work independently and to manage various projects on a daily basis with minimal supervision.
• Excellent writing and communications skills in English required. Demonstrated technical writing skills for publication preferred.
• Ability to work effectively and harmoniously with project staff, USAID, MOHSW, consultants, and international organizations.
• Computer literacy with demonstrated use of word processing, database and presentation software (Word, Excel, Power Point). Experience with database development and management in Access a plus. Experience using mapping (e.g., Arc-GIS, Health Mapper, etc), and statistical analysis software (SPSS, EpiInfo, Stata, SAS or similar) also a plus.
• Prior supervision experience desired.
• Excellent organization skills, time management and attention to detail.

Interested applicants should apply for this job directly at http://www.jsi.com/JSIInternet/Jobs/jobdescription.cfm?JobID=43265 . Please reference DevNetJobs.org when applying to this position.

Was this job of interest to you? Receive 20-25 jobs & consultancies in your email each day via our 3 Months DevNetJobs Value Membership. For only USD 44 for 3 months. Click here to proceed