Did you know?
The combined DevNetJobs Global Network reaches out to over 0.6 million international development colleagues.

Over 12,800 international development recruiters post their jobs on DevNetJobs.org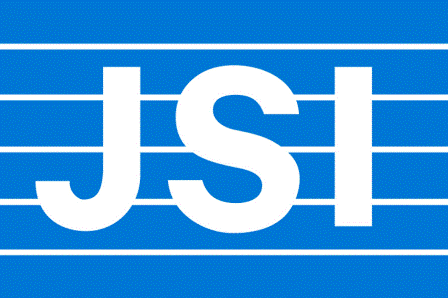 Chief of Party: Rebuilding Basic Health Services (RBHS) project

Location: Monrovia, Liberia
Last Date: April 8, 2011


Estimated Start Date: June 15, 2011

Description:
The Rebuilding Basic Health Services (RBHS) project, a $60 million project funded by the United States Agency for International Development (USAID), is the United States government's major initiative in support of Liberia's Ministry of Health and Social Welfare (MOHSW). The project has significant health service delivery, health systems strengthening, and behavior change communication (M&E) components. RBHS is a partnership amongst John Snow, Inc. (JSI) Research and Training, Jhpiego, the Johns Hopkins University Center for Communication Programs (JHU-CCP), and Management Sciences for Health (MSH).

The Chief of Party will be based in Monrovia, Liberia and will serve as the primary technical and management officer, providing leadership and coordination in strategic planning, program development and management, and oversight of the implementation and evaluation of all activities supported by the Program. S/he will collaborate closely with the Ministry of Health and Social Welfare and s/he will serve as the primary focal point for communication with USAID/Liberia. The Chief of Party will report to JSI's Senior Advisor in Boston, MA.

Responsibilities:
• Provide overall leadership and coordination in planning, implementation and evaluation of all program activities;
• Serve as JSI's chief program and technical representative to USAID, the MOHSW, international and Liberian NGOs, donors, and other stakeholders;
• Provide general program and technical direction, and oversight and support to technical teams;
• Ensure compliance with USAID and JSI rules, regulations and reporting requirements;
• Oversee the financial/administrative aspects of the project including monitoring the budget;
• Directly supervise the RBHS senior management team;
• Oversee the development of strategic planning, program monitoring, management and control systems to ensure informed decision-making and timely implementation of program activities;
• Monitor Annual Workplans and the RBHS Monitoring and Evaluation Plan to ensure that the program is meeting its goals and objectives;
• Analyze and trouble-shoot any challenges to program implementation and resolve any human resources issues that arise;
• Ensure full compliance with the USAID Cooperative Agreement (CA);
• Collaborate with other JSI programs in Liberia

Qualifications:
The Chief of Party should hold an advanced degree in medicine, public health, or other field that will enable him/her to guide the overall technical approach to meet program objectives. The Chief of Party must have:
• Minimum of 10 years of program management experience, including management experience in large complex international development projects with extensive field operations.
• Experience managing subcontractors/partners as part of contract service delivery.
• Proven track record that demonstrates leadership skills, project management, budget and resource management experience, and client relationship capability.
• Demonstrated program management competency and effective communication skills in dealing with clients, partners, and other public health professionals.
• Excellent verbal communication and presentation skills; proficiency in English.
• Strong initiative and self-motivation required, with a commitment to teamwork and effectiveness within a nonhierarchical, participatory management environment.

Interested applicants should apply for this job directly at http://www.jsi.com/JSIInternet/Jobs/jobdescription.cfm?JobID=43226. Please reference DevNetJobs.org when applying to this position.



Was this job of interest to you? Receive 20-25 jobs & consultancies in your email each day via our 3 Months DevNetJobs Value Membership. For only USD 44 for 3 months. Click here to proceed