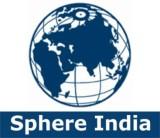 Inter Agency Advocacy Coordinator
Sphere India
Location: New Delhi with travel
Last Date: October 13, 2010
Email: info@sphereindia.org.in (Reference: DevNetJobsIndia.org)
Position: Inter Agency Advocacy Coordinator
Duration: One year with performance based extension
Location: New Delhi with travel
Last date for submission of applications: 13th October 2010
The Sphere Project was launched in 1997 by a group of humanitarian NGOs and the Red Cross and Red Crescent movement to promote quality and accountability in humanitarian work. For more information on Sphere Project, www.sphereproject.org
Sphere India was launched as a country pilot of Sphere Project in the region and act as a National coalition of Humanitarian Agencies in India. The members include key nodal agencies from Govt. of India, UN, INGOs, NGO Networks and National NGOs. Sphere India facilitates Inter Agency Coordination, Training & Capacity Building, Information & Knowledge Management and Collaborative Advocacy through a collaborative process for Quality & Accountability. For more information on Sphere India Please visit: www.sphereIndia.org.in
Sphere India Inter Agency Collaborative Advocacy Program:
The experience of the past emergencies in India have shown the clear gaps in the delivery of response programs by humanitarian agencies and the aspirations as set by the Sphere minimum standards and the process. There is also a growing realization in the Sphere India Humanitarian collective that all the humanitarian agencies put together can only meet a small percentage of the total humanitarian need. So, the effort of humanitarian agencies should focus on meeting the needs of most vulnerable & marginalized groups and a strong advocacy program should focus on government and other stakeholders to meet the gaps between the delivery and aspirations.
Inter Agency Collaborative Advocacy is one the core mandate of Sphere India. In the initial formative years of Sphere India Coalition, in spite of the achievements to engage govt. at various levels, there have been critical gaps and lack of focus in advocacy programming. It was felt by most of the member organizations that Sphere India needs to be more organized to have long term inter agency advocacy program based on the agreed strategy to engage all stakeholders.
This position is for coordinating different activities of the Inter Agency advocacy Program.
KEY RESPONSIBILITIES:
· To be the liaison point person for Sphere India Inter Agency Advocacy Program.
· To conduct an analysis of current and future advocacy needs.
· To do the mapping of existing resources and capacities on advocacy as to who is doing what and where in advocacy.
· Identifying gaps in current advocacy programming and build consensus on issues where collaboration is desired.
· Cater to emergency or situation specific advocacy requirements from time to time.
· To coordinate the activities on priority advocacy issues identified in Sphere India inter agency advocacy strategy
· Develop a calendar of events with regular updates as opportunities to Advocate.
· Facilitate trainings as required.
· Develop a pool and roaster of professionals for advocacy efforts.
· Monitor the expenses as per the budgets planned for the activities of Inter Agency Advocacy program
· Coordinate with the resource persons; consolidate process documents and reports and updates on advocacy section of Sphere India website.
· Fund raising and program development.
Requirements:
Education/Training:
* Advanced degree in Development/Humanitarian Law, social sciences, or other related fields.
* Understanding of and commitment to the Sphere Principles.
* Advanced knowledge of scientific approach to research and advocacy.
Field experience:
* Minimum 3-5 years of experience in progressive management of advocacy programs and issues.
Linguistic competence:
* Fluency in English and Hindi is a must
* Working knowledge of any other local language is an advantage
Other skills and attributes:
* Effective communication and facilitation skills.
* Team player, able to lead and work with people from diverse background.
* Able to function under stressful conditions.
* Mature outlook
* Good coordination and planning skills
* Documentation skills.
Salary: Based on person's experience and competence and as per Sphere India salary structure.
Reporting
&nbsp