Did you know?
The combined DevNetJobs Global Network reaches out to over 0.6 million international development colleagues.

Over 12,800 international development recruiters post their jobs on DevNetJobs.org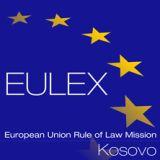 Several Positions

Location: Kosovo
Last Date: January 7, 2010

European Union Rule of Law Mission in Kosovo
Civilian Police International, LLC

CPI is a government contractor that provides the U.S. Department of State access to specialized law enforcement, security, border patrol, and Rule of Law expertise for international peacekeeping missions

To view opportunities and apply: Please visit the employment page of our website at https://www.cpipolsvc.com/careers

CPI offers a competitive compensation package and an excellent benefits package that includes health, dental, life insurance, direct deposit and more.

CPI is an Equal Opportunity / Affirmative Action Employer M/F/D/V

If you are unable to participate in any aspects of the application/interview process due to religious or medical issues, you may request an accommodation by contacting the EEO Officer at 703.724.5780 or accommodations@civilianpolice.com .



Was this job of interest to you? Receive 20-25 jobs & consultancies in your email each day via our 3 Months DevNetJobs Value Membership. For only USD 44 for 3 months. Click here to proceed