Did you know?
The combined DevNetJobs Global Network reaches out to over 0.6 million international development colleagues.

Over 12,800 international development recruiters post their jobs on DevNetJobs.org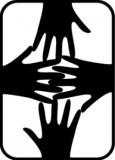 Clinical Director, Inshuti Mu Buzima (IMB)

Location: Kayonza, Kirehe, and Burera Districts, Rwanda
Last Date: June 6, 2011

Job Title: Clinical Director, Inshuti Mu Buzima (IMB)
Reports to: IMB Director, PIH Medical Director
Location: Kayonza, Kirehe, and Burera Districts, Rwanda

Organizational Profile
Partners In Health ("PIH"), co-founded by Paul Farmer and Ophelia Dahl, and headquartered in Boston, MA, is an internationally recognized, non-profit organization whose mission is to provide a preferential option for the poor in health care. Through its service delivery, training, advocacy and research, PIH works globally to bring the benefits of modern medical science to those most in need and to serve as an antidote to despair. PIH has major programs in Haiti, Peru, Guatemala, Mexico, Russia, Rwanda, Lesotho, Malawi, Burundi, Kazakhstan, the Dominican Republic, and Boston, working tirelessly to lessen the joint burden of disease and poverty.
This is an exciting time for PIH as it is going through a period of significant growth. PIH played a vital role in the response and reconstruction of Haiti following the 2010 earthquake, and these efforts have resulted in both a broadened scope of work and heightened visibility for the organization. As the work continues to expand, PIH seeks individuals committed to the mission and values of the organization (see PIH values) to join the team.

IMB, PIH's sister organization in Rwanda, has the goal of supporting the Rwandan Ministry of Health at the district and national levels, to improve the health and promote the rights of the people of Rwanda by ensuring universal access to high quality, comprehensive care.

The Opportunity
The Clinical Director will supervise the implementation of IMB's clinical activities across three districts in Rwanda. S/He will be responsible for: (1) contributing to the overall strategy of the organization as a member of the senior management team; (2) managing and mentoring IMB district-based doctors, clinical program leaders, and other clinicians, providing technical expertise and support; (3) collaborating with government partners on the district and national levels; (4) building relationships with donors, visiting clinicians, and other NGO partners.

The successful candidate will be highly self-motivated, organized, and diplomatic. S/He should have extensive clinical and program management experience, along with a proven commitment to social justice.

Key responsibilities
Supervise and mentor the IMB program doctor and clinical program managers in each district to ensure the effective implementation of clinical programs is progressing appropriately in each district, and to build the doctors' capacity to provide cross-sites management to clinical programs. Build the capacity of IMB clinical program managers through both formal trainings and regular mentorship Build and maintain relationships with our government partners, including the Ministry of Health, district health unit, hospital medical directors, and health center leaders to ensure that research is applied across the Rwandan health system and that we are fulfilling our role in supporting the strengthening of the entire Rwandan health system.

Support fundraising activities to help bring additional resources to IMB, through grant proposals and reports to current and potential donors Collaborate with NGO partners Work actively to help "build the movement"— mentoring and acclimating volunteers and visitors to the project

Qualifications
Clinical experience, with excellent academic credentials Great teacher Experience with--and strong interest in--working closely with Ministries of Health Interest and experience with "feedback loops" - research and quality improvement Leadership skills, passion and charisma to be a face of this organization--in the community, at national levels as a fundraiser and as an academic English proficiency required; French or Kinyarwanda proficiency strongly preferred Proven capability in managing projects and supervising teams across multiple sites, including developing and managing strategies, work plans, performance metrics and budgets Proven commitment to social justice

To apply, please visit http://www.pih.org/pages/employment/openings/ .

Was this job of interest to you? Receive 20-25 jobs & consultancies in your email each day via our 3 Months DevNetJobs Value Membership. For only USD 44 for 3 months. Click here to proceed