Did you know?
The combined DevNetJobs Global Network reaches out to over 0.6 million international development colleagues.

Over 12,800 international development recruiters post their jobs on DevNetJobs.org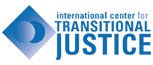 Head of Office

Location: Brussels
Last Date: May 31, 2011

The International Center for Transitional Justice (ICTJ) works to redress and prevent the most severe violations of human rights by confronting legacies of mass abuse. ICTJ seeks holistic solutions to promote accountability and create just and peaceful societies. For more information, visit www.ictj.org .

ICTJ is seeking an enthusiastic and experienced leader as the Head of Office for Brussels who will be responsible for managing ICTJ's Brussels Office as well as ensuring that ICTJ's expertise and transitional justice concerns are promoted in EU-based policy and development debates. This position will report to the Vice President of ICTJ.


HEAD OF OFFICE - BRUSSELS

RESPONSIBILITIES:

1. Promote transitional justice in EU-based policy and development debates. Conceptualize and execute ICTJ's work with EU institutions and various European governments, based on ICTJ's international policy relations and development strategies.

2. Represent ICTJ in various public forums (international conferences, seminars, meetings, media, etc.) and develop good working relationships with partners, including governments, ambassadors, academic institutions, Brussels-based NGOs and other civil societies.

3. Liaise and cultivate relationships with current and potential donors. Draft funding proposals and budgets as well as monitor implementation.

4. Provide substantive expertise to ICTJ program engagement in Europe, Middle East and North Africa as required.

5. Review requests for ICTJ's assistance received through the Brussels office and liaise with HQ for consideration.

6. Manage the Brussels Office by providing leadership in the development and implementation of its work plan and programming priorities.

7. Manage financial operations of Brussels Office, which includes:

(a) Establishing a budget and monitoring expenditures.
(b) Improving systems and processes to enhance financial and grant reporting, establishing standards for EC grant reporting and ensuring training is provided to all staff working on EC grants.
(c) Managing grant portfolio of over $1million, spanning 6+ countries.
(d) Ensuring monthly expense reports and bank reconciliations are submitted to NY within 10 business days after the end of the month.
(e) Facilitating timely review, approval and submission of financial and grant reports.
(f) Ensuring adequate controls exist over cash and other ICTJ assets.

8. Manage human resources considerations of Brussels Office by ensuring vacancies are filled in a timely manner, resolving any personnel related issues and ensuring performance evaluation of staff is conducted.
9. Liaise with the Board of Directors as required and ensure by-laws are met.

10. Liaise with external counsel to ensure the office is in compliance with statutory requirements.


QUALIFICATIONS:

Education: Minimum bachelor's degree in political science, law, international affairs or related field. Master's degree is highly desirable.

Experience: Minimum 10 years of experience in the field of transitional justice, human rights or peacebuilding with program and operational management experience within an international agency or non-governmental organization.

Related Skills and Knowledge:

1. Solid understanding of transitional justice and/or human rights with a high degree of conceptual ingenuity and initiative.

2. Demonstrated ability to interact with senior government officials and give public presentations.

3. Familiarity with European Union and Europe-based justice institutions is desirable.

4. Experience working on issues related to countries covered by the European neighborhood Policy is desirable.

5. Experience working with civil society organizations, international organizations including the UN, ICC and other INGOs is required.

6. Ability to handle issues critical and controversial in nature.

7. Excellent oral and written communication skills in English and French are required; other languages (particularly Arabic) desirable.

8. Strong interpersonal and managerial skills, including project design and management are required.

9. Ability to work in an intensive and fast-paced work environment with a wide range of partners.

10. High level of professionalism and attention to detail.

11. Willingness to travel internationally.


OTHER: ICTJ offers a competitive remuneration package. This is a one-year contract that may be extended for at least one additional year, depending on performance and the availability of funding.

CONTACT: Please submit cover letter, curriculum vitae and contact information for three references to jobs@ictj.org by 31 May 2011. Please state the job title in the subject line of the email. Only qualified candidates will be contacted.

ICTJ is an equal opportunity/affirmative action employer strongly committed to hiring and retaining a diverse and internationally representative staff.

Was this job of interest to you? Receive 20-25 jobs & consultancies in your email each day via our 3 Months DevNetJobs Value Membership. For only USD 44 for 3 months. Click here to proceed