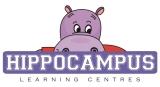 Education Team Leader
Hippocampus Learning Centres
Location: Bangalore
Last Date: September 7, 2011
Email: learnmore@hippocampus.in (Reference: DevNetJobsIndia.org)
JOB PROFILE – Trainer
Company: Hippocampus Learning Centres
URL: http://hippocampuslearningcentres.wordpress.com/
Location: Bangalore
Position: Full time
Industries: Training, Primary/Secondary Education, Higher Education.
The Position within the Company:
Hippocampus Leaning Centres (HLC) is setting up after-school learning program for children in villages, from pre-school to Class 10, that to improve learning in Kannada, English and Maths.
HLC runs these programs through a network of entrepreneurs. They are Franchisees of HLC, with HLC providing the curriculum, training, educational materials and ongoing support. The training and ongoing support is provided through Education Co-ordinators (ECs) who teach these Franchisees all aspects of program delivery.
The Curriculum in Kannada, Maths and English is developed by a team of domain experts in the various fields.
The Trainer will work with these Curriculum Developers to develop and deliver training programs for both the Franchisees and Education Co-ordinators. They will observe the effectiveness of these programs and make changes where required. They will also provide feedback to the Curriculum Team on the usability and effectiveness of the program itself.
Job Profile
The candidate should have an interest in training or teaching and should have an interest in children's education.
Job Description
· Work with Curriculum Team to develop training programs (curriculum-based subjects as well as behavioural) for Education Co-ordinators and Franchisee of Hippocampus
· Deliver these training programs
· Assess effectiveness of training programs and make changes accordingly
· Assess impact of programs on children and provide feedback to Curriculum Team
Qualifications
While candidates with training experience are preferred, anyone who has a deep interest in training and meets the other qualifications will be considered.
Essential

Desirable

Educational Qualifications

Any basic degree

Qualifications in Training or Teaching

Other Knowledge

Read, write and speak English fluently

Read and speak Kannada fluently

Write Kannada

Skills

Good verbal and written communication skills

Good computer skills (MS Office, email)

Experience

3 or more years experience in training

Others

Should be able to travel to other districts inside Karnataka at least once every week for 2-3 days at a time
The suitable candidates may send their resume to : learnmore@hippocampus.in