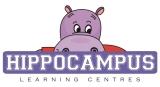 Education Team Leader
Hippocampus Learning Centres
Location: Bangalore
Last Date: September 7, 2011
Email: learnmore@hippocampus.in (Reference: DevNetJobsIndia.org)
MEMBER - CURRICULUM DEVELOPMENT TEAM
Company: Hippocampus Learning Centres
URL: http://hippocampuslearningcentres.wordpress.com /
Location: Bangalore
Position: Full time
Industries: Education Management, Primary/Secondary Education, Higher Education, E-Learning
Responsibilities:
· Curriculum development in terms of conceptualising, detailing structure, detailing content and final packaging.
· Should work on each subject (with sub expert/by himself) with short term + long term goal of finalising each product to 90% readiness for delivery.
· Should be able devise an upfront training plan for each program in order to enable the team understand the objectives and thought process behind each subject.
· Should understand the nuances of classroom delivery and dealing with multiple intelligences and handling multi-age groups
· Ascertain learning requirements of children
· Partner or develop internally the curriculum that meets these requirements
· Define measures to track student achievement, and develop mechanisms to record student achievement
· Should be able to commit at least for 2 years
Key Behavioural Competencies:
· Can conceptually design programs
· Has the skills to critically assess curriculum and adapt it to our centres
· Strong written and oral communication skills
· Demonstrates drive and commitment that inspires others to achieve results
· Anticipates and creatively addresses obstacles to achievement of goals
Skills
· Mastery level knowledge of multi level and multi age Instruction and assessment; knowledge and experience with what makes good learning organizations, familiarity with education board standards
· Experience in identifying good instruction, diagnosing problems and making effective recommendations
· Familiarity with assessment methods and data analysis
· Minimum 4 years experience in K-12 education
· Master's Degree in Curriculum and Instruction or in a specialty area such as Elementary Education, Secondary Education
· Proficient in Microsoft Office (i.e. Outlook, Word, Excel, and Power Point)
The suitable candidates may send their resume to : learnmore@hippocampus.in