Did you know?
The combined DevNetJobs Global Network reaches out to almost 0.5 million international development colleagues.

Over 12,000 international development recruiters post their jobs on DevNetJobs.org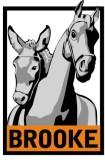 Monitoring and Evaluation Advisor

Location: Central London, UK; with visits to country programmes and partners
Last Date: August 30, 2010

BROOKE VACANCY: Monitoring and Evaluation Advisor

Salary: £ 37,593

Location: Central London, UK; with visits to country programmes and partners

Benefits: Generous package including 25 days holiday, contributory pension, life assurance, PHI and more

The International Development Department is looking for a Monitoring and Evaluation Advisor to join the Organisational Development team.

This is an excellent opportunity to apply monitoring and evaluation technical abilities in the field of animal welfare and equine animals, merging behaviour change and capacity building with veterinary science and community engagement.

The Role

The Monitoring and Evaluation Advisor is responsible for the development of systems, processes and procedures for organisational planning, monitoring and evaluation, as well as for contributing to organisational learning and sharing of good M&E practices from country programmes.

The M&E Advisor provides specialist support, guidance and skills building in monitoring and evaluation to UK staff and country programmes staff. This includes support with M&E plans, and actual design and implementation of M&E activities and studies.

In all aspects of the work, the post holder will be pro-active in liaison with the Headís of Region and the associated Programme Advisors, as well as with colleagues in the Fundraising-Communications and Resources departments.

Criteria

The successful candidate will have worked on organizational level M&E and NGO project cycle management, in international development organizations, preferably in related fields.

The post holder will have proven record of establishing M&E systems, designing and conducting evaluations, as well as have experience in building capacity of staff through training and coaching. The M&E advisor will have experience in applying various M&E tools, methods and approaches in different fields.

The M&E advisor will be an excellent communicator, with good interpersonal and teamwork skills, who is culturally sensitive and adaptable. The successful candidate will be able a self-starter, enthusiastic, and committed.

Please refer to the job description and personal specification for full details and requirements of the role http://www.thebrooke.org/jobs


Closing Date: August 30th, 2010

Interviews to be held on: September 8-9th, 2010

To Apply

Download a Brooke application form from http://www.thebrooke.org /jobs. Please note that CVís will not be considered on their own.

The Brooke
The Brooke is the UKís leading overseas working equine welfare charity, dedicated to improving the lives of horses, donkeys and mules working in some of the poorest communities in the world. On average 5 or more people depend on the income generated through the work of each animal and so by improving animal welfare, the lives of poor people in the developing world are improved.
Our goal is to increase the number of working animals we reach more than 730,000 every year to helping 2 million suffering horses, donkeys and mules in the most need in the developing world by 2016.

The Brooke strives to promote equality of opportunity.

Was this job of interest to you? Receive 20-25 jobs & consultancies each day via 3 Months DevNetJobs Value Membership. Only USD 44 for 3 months. Over 1380 positions filled in 2009. Click here to proceed