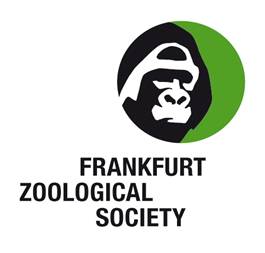 Communications Officer (Project financed by the European Union for the Rehabilitation of Upemba National Park)

Location: Democratic Republic of Congo
Last Date: November 22, 2010

Communications Officer
Project financed by the European Union for the Rehabilitation of Upemba National Park in the Province of Katanga, Democratic Republic of Congo.
An outstanding opportunity is available for a PR or Media studies graduate with a keen interest in conservation in Africa to develop the profile of a newly established conservation project in one of the most remote and challenging parts of the Democratic Republic of Congo. The position will be based at the project camp in Lusinga Ranger Station, Upemba National Park, Katanga. Basic accommodation will be provided by the project, but there is no access to schooling and limited access to healthcare, although use of the project aircraft will be provided in case of emergencies. This is an incredible opportunity for someone with a sense of adventure, looking for a challenge, who would also like to make a significant contribution to the rehabilitation and conservation of one of Congo's most spectacular National Parks.
Description of Offer
Post: Communications Officer
Place of work: Upemba National Park, but travel to other project sites within country may be required
Country of work: Democratic Republic of Congo
Closing date: 22nd November 2010
The Society
The Frankfurt Zoological Society stands for a world in which biodiversity values are recognised and maintained, in order to ensure a high quality of life for current and future generations. Within this context, our mission is to protect the natural diversity of species in important ecosystems across the globe – in partnership with and for people.
FZS maintains long-term conservation programmes in Africa, Latin America, Asia and Europe. All programmes focus on:
Capacity building for effective ecosystem management

Strengthening protected area operations in key ecosystems

Development of policies, plans and awareness to support effective ecosystem management

Development of monitoring and research to increase understanding of ecosystem processes

Involvement of local communities in the management and sustainable use of natural resources

Development of sustainable financing of ecosystem management.
The Africa Programme is the Society's largest and oldest. The Programme works in seven African focal countries: Tanzania, Kenya, Democratic Republic of Congo, Ethiopia, Zimbabwe and Zambia. FZS' first overseas conservation activities were launched in Tanzania more than half a century ago. Tanzania remains the major focus of our conservation efforts, with the flagship being the Serengeti ecosystem, in which the FZS Africa Regional Office is situated. For more information on the Society, please visit our website at www.fzs.org.
FZS in the DRC
FZS has supported biodiversity conservation in the Democratic Republic of Congo since the 1950s and has recently been asked by the Congolese government to help rehabilitate Upemba National Park with funding from the European Union.
Upemba National Park is located between Latitude 9°5' and 8°45' South and Longitude 25°50' and 27°10' East. At the time of its creation on the 15th May 1939 the park had a surface area of 17,730km2 and was the largest park in Africa. In July 1975, the limits were revised and today the integral park has an area of 10,000km2 with an annex of a further 3,000km2.
This is a new project that will be operating in a park that has historically received very little international support, and it will be the first time ever that an international NGO is based within the park borders. Living conditions are basic and stability in country varies daily. The project aims to develop a park management plan, providing anti-poaching training and field equipment for park rangers, build critical park infrastructure and reintroduce wildlife into newly secured areas within the park.
The Position
FZS projects in the Congo have only recently begun implementing exposure through media and other relations. The Communications Officer is expected to help jump-start these activities with a hard-working, self-driven approach. The Communications Officer is expected to take the lead on developing the website and proactively encouraging rangers and project staff to contribute photos and information on a regular basis. The Communications Officer must be well organized and flexible, and comfortable working in a multicultural environment and meeting tight deadlines.
MAIN RESPONSIBILITIES
Assist in developing the FZS DRC website featuring Upemba National Park

Write and edit the daily blog entries to boost readership, generate back links, improve blog ranking and encourage online donations.

Create and manage innovative web-based campaigns to generate publicity and funds for Upemba's Wildlife Rangers.

Produce digital media content in Upemba National Park for the website and other sources (eg donors); digital media will be a key component of the FZS DRC website.

Manage digital media relationship with partners to boost visibility of Upemba; this includes managing a large digital media database.

Overall management of blog to boost profile of Upemba Rangers online, including involvement in website development and functionalities.

Produce additional promotional/information materials for FZS and Upemba National Park.

Maintain FZS DRC PR and interlink and support HQ PR

Organize film crews and all media personnel visiting the project

Help write and edit internal and external reports for HQ, donors and project partners

Manage the FZS/DRC photo and video database and make photos and updates available for the FZS Gorilla newsletter and other publications
JOB Requirements
Qualifications and experience – required:
Native English or French with proficiency in the other language;

Excellent writing skills;

Experience blogging and social networking;

Experience writing Press Releases and working with journalists

Experience working on a team;

Abilty to work in demanding field conditions;

Flexibility during times of high risk when partial or total evacuation may be necessary
Qualifications and experience – desired:
An interest in wildlife;

Experience in photography

Experience with film and video editing
Terms of contract
Competitive salary

One-year contract with a three-month trial period.

Six weeks of paid holiday per annum

Medical coverage

Basic accommodation

In-country transportation provided

Air travel from home base to DRC at the start of contract, and return flight at the end of contract
Qualification Level
CONTACT
All applications should include a letter of interest in English stating your availability, an up-to-date CV, and the names and addresses of three referees.
If you have any portfolio that displays your work experience in this field, please provide reference/access to that material.
The letter of interest should include answers to the following questions:
What led you to apply for this position?

What is the single most important technical ability that you would bring to this job?

What motivates you to apply for a job in such a challenging environment?

What are your three most important personal characteristics that will help you succeed in this job?
Candidates should send this information to the following mail address: robertmuir@fzs.org - closing date is 22nd November 2010.
Only candidates selected will be contacted.



Was this job of interest to you? Receive 20-25 jobs & consultancies in your email each day via our 3 Months DevNetJobs Value Membership. For only USD 44 for 3 months. Click here to proceed