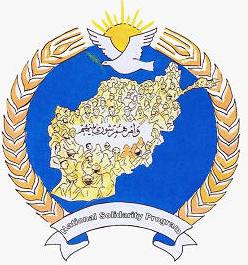 Request for Expressions of Interest (REoI) For Consultancy Firm for Operationalizing Gender Mainstreaming Strategy in NSP III

Location: Afghanistan
Last Date: March 22, 2011
Request for Expressions of Interest (REoI) For Consultancy Firm for Operationalizing Gender Mainstreaming Strategy in NSP III (Reference # MRRD/NSP III/CN/495)
Country: Afghanistan
Ministry: Ministry of Rural Rehabilitation & Development (MRRD)
Type: Consultancy firm (Quality Based Selection)
Project: National Solidarity Programme Phase Three (NSP III)
Project ID: P117103
Grant #: ARTF/IDA (and/or other grants as may be available)
Issue Date: 27th February 2011
Closing Date: 22nd March 2011
Procurement Plan Reference: 84/1
I. General Introduction:
The National Solidarity Program is the largest of the Afghanistan Government's national priority programmes and is the second largest development programme in the world. The Program is implemented by the Afghanistan Ministry of Rural Rehabilitation and Development (MRRD) and currently is into its 7th year and 2nd phase. NSP consists of four core elements:
n Facilitation at the community level to assist communities establish inclusive community institutions through secret ballot and democratic elections; reach consensus on priorities and corresponding subproject activities; develop eligible subproject proposals that comply with NSP appraisal criteria; and implement approved subprojects;.
n Building the capacities of Community Development Councils (CDCs) and community members (both men and women) in participation, consensus-building, accounting, procurement and contract management, operations and maintenance, and monitoring;
n Providing direct block grant transfers to fund approved subprojects; and
n Linking CDCs to government agencies, NGOs, and donors to improve access to services and resources.
NSP proposes to cover an estimated 33,500 rural communities to achieve full national coverage. The NSP Phase III is to start shortly and will involve the rollout to over 10,000 new communities for the first round of block grants and rollout to around 17,500 existing communities for the second round of block grants.
In addition to its core structure comprising over 800 national employees, the NSP contracts an international firm to serve as its Financial Management Agent (FMA) and other individual international and national consultants to provide technical assistance to its various departments. The core structure includes 1 headquarters, 6 regional coordination and 34 provincial management units. The NSP also contracts 28 firms (including 1 UN agencies and NGOs) to serve as Facilitating Partners (FPs).
II. Introduction to NSP Gender Mainstreaming:
NSP has from the beginning been piloting integration of women in community decision-making so far unknown in Afghanistan. From NSP III, these efforts will be further reinforced, and gender concerns will be integrated in all components of NSPIII and proactive measures will be taken to ensure women's active participation throughout the project cycle, including gender-balanced staffing of FP and NSP offices; provision of gender-related trainings; involving women in consultations, decision-making, and monitoring of processes; sensitizing the communities including religious elders, of the role of gender in development etc. The project has developed a gender strategy building on lessons learned in NSP I and II. The main thrust of gender mainstreaming will fall upon the FPs who will have to make special efforts towards equitable access to and participation in NSP resources for men and women in each community. This requires consideration of gender issues throughout the program cycle, specifically:
· Gender equity in CDC participation;
· Gender equity in access to NSP information and training; and
· Gender equity in subproject selection, decisions-making, implementation and use of program assets.
III. Scope of Work
The objective of the consultancy is two-fold: a) to compile and document good current operational practices from NSP and FPs and other agencies working in related fields in Afghanistan on how to overcome the range of well-documented obstacles and barriers to women's full participation in all stages of NSP in terms of community decision-making, and as implementers and beneficiaries of projects; and b) to develop a training curriculum, and conduct TOT training on the module for NSP staff and FP trainers Note: The ultimate audience for the training is the CDC and community members and so the training module expected is essentially a Training-of-Trainer (ToT) type.
The work will comprise, but not necessarily be restricted, to the following:
A. Developing Gender Mainstreaming Implementation Note:

· Review of secondary data for relevant case studies on women's active participation in NSP and other related community-driven development activities in Afghanistan.

· Review the policy environment in NSP in particular (personnel, recruitment and other relevant policy documents) to identify strengths and gaps related to gender mainstreaming and link it with current practices.

· Interview of NSP staff, FPs and CDC members on approach and practical examples to secure women's active involvement in formation of CDCs, and in all stages of NSP and sub-project cycles; focusing on, but not limited to:
o Recruitment of female staff at different levels,
o CDC mobilization, election and daily functioning,
o Development of CDC Development Plans and integration of women's concerns and priorities,
o Women's active and meaningful participation in implementing and managing sub-projects in all sectors,
o Women as beneficiaries (direct or indirect) in sub-projects across sectors,
o Women's engagement in operations and maintenance, and in financial management of CDC and of sub-projects, and
o Specific changes in gender pattern and in attitudes as a result of CDCs.

· Review and documentation of successful strategies for and outcomes of women's involvement in CDC sub-projects in the major sectors across several FPs (see tentative list above).

· develop NSP Gender Mainstreaming Implementation Note (IN) based on successful strategies for and outcomes of women's involvement opted and achieved by FPs for review, covering all stages of CDC formation and functioning as well as sub-projects across all NSP sectors; The IN will present good practices of gender inclusion across the different stages and types of subprojects of NSP after being verified and crosschecked at field level.

· Organization and presentation of Draft Final NSP Gender Mainstreaming Implementation Note in workshop(s) comprising NSP, FPs and CDC representatives, Gender Working Group, and Gender Oversight Committee.

· Quality assurance of the translation of the NSP Gender Mainstreaming Implementation Note into Dari and Pashto.

B. Developing Gender-Awareness Training Module:

· Review the gender awareness training modules used by different FPs; including an assessment of their content, relevance and effectiveness for gender mainstreaming in NSP. Assess the FPs' gender training (module and methodology) in relation to the outcome in the field.

· On the basis of the review, develop comprehensive gender-awareness training modules considering the following target audience at 3 different levels; building on the experiences to date.

(a) Gender awareness training module targeting for FP staff;

(b) Training module for CDCs; and

(c) Training of trainers (TOT) for the FP core trainers.

· Present the draft module in a consultative workshop with all stakeholders for their review and comments

· Finalize the module and present it in a workshop(s).

· Quality assurance of the translation of the training module into Dari and Pashto.

· Conduct Training of Trainers (ToT) for FP core trainers and trainers at the NSP Capacity-Building Department in the stated training module.
Note: The entire scope of work is expected to be completed in a period not exceeding 9 months from effective date of contract.
VII. Deliverables
· Draft NSP Gender Mainstreaming Implementation Note incorporating best practices identified and practical guidelines for gender mainstreaming in every key field activity of the NSP, to be reviewed by the NSP Gender Working Group, NSP Gender Oversight Committee and the World Bank (WB).

· Draft Final NSP Gender Mainstreaming Implementation Note, to be presented and discussed at workshop with all FPs and broad range of male and female CDC representatives.

· Final NSP Gender Mainstreaming Implementation Note in English, Dari and Pashto;

· Training Module for FP core trainers to train CDCs and community members on gender awareness and gender-mainstreaming in NSP.

· Conducting consultative workshop (s) with all stakeholders on the draft

· Training module translated in Dari and Pashto

· 1 Round of Pilot ToT for core group within NSP HQ only

· 1 Round of Actual ToT (incorporating feedback from the pilot) for FP master trainers and NSP Capacity Building Department staff.
VIII. Required Key Staffing
· 1 International Gender Specialist/Researcher
· 1 Afghan Gender Specialist/Researcher
· 1 International Curriculum Development/Training Specialist
· 1 Afghan Curriculum Development/Training Specialist
(Note: Only key staff positions are stated. The firm may opt to have other non-key staff positions as required).
IX. Submission of Expression of Interest:
The NSP/MRRD now invites eligible consulting firms to indicate their interest in providing the services. Interested eligible firms must provide information indicating that they are qualified to perform the services and are invited to submit their Expressions of Interest (EoIs) showing registration, (most relevant) experience (including country, donor, contract value, # of key staff, contract period, type and title of consultancy etc), experience in Afghanistan/ within the region/ other Islamic countries/ other post-conflict or conflict zones, etc. The entire EoI should not exceed 15 pages. (Please note that key staff CVs and reference letters are not be submitted with the EoIs).
Note: NSP Facilitating Partners (FPs) may also apply for this consultancy. However the deliverables stated should not be limited to their own approaches to gender in their NSP facilitation.
A consultant will be selected in accordance with Quality Based Selection procedures set out in the World Bank's Guidelines: Selection and Employment of Consultants by World Bank Borrowers, version May 2010. Interested consultants may obtain further information
a) from the website indicated below or
b) by email to the contact person indicated below.
Expressions of interest (EoI) must be delivered to the address below or by E-Mail to the ID shown below no later than 16:00 Hours on 22nd March 2011. (Note: If sending by email, individual email size should not exceed 4 MB). The subject line (of the email or the cover letter if submitted in person) should refer to the position being applied both by title and by the reference number stated in this document. Only shortlisted firms will be issued with the detailed Requests for Proposals (RFPs). Note: No telephone inquires will be entertained.
Address of Focal Person for Enquires and Submission of EoIs:
Ms. Jovitta Thomas, Operations Advisor, National Solidarity Program (NSP),
Ministry of Rural Rehabilitation and Development (MRRD), Afghanistan
Address: Building A, NSP HQ Offices, MRRD Compound, Tashkilat Street, Darul Aman Road, Kabul, Afghanistan
E-mail to: j.thomas@nspafghanistan.org; Website: www.nspafghanistan.org

Was this job of interest to you? Receive 20-25 jobs & consultancies in your email each day via our 3 Months DevNetJobs Value Membership. For only USD 44 for 3 months. Click here to proceed