Did you know?
The combined DevNetJobs Global Network reaches out to over 0.6 million international development colleagues.

Over 12,800 international development recruiters post their jobs on DevNetJobs.org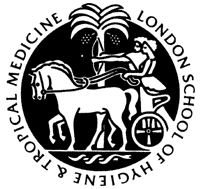 Sanitation and Hygiene Research Assistant

Location: London, UK
Last Date: May 6, 2011

LONDON SCHOOL OF HYGIENE & TROPICAL MEDICINE
FACULTY OF INFECTIOUS AND TROPICAL DISEASES

SANITATION AND HYGIENE RESEARCH ASSISTANT

The Environmental Health Group (EHG) is concerned with environmental health in developing countries, focusing on the basic problems of water supply, sanitation and the faecal-oral disease cycle. The EHG seeks a dynamic Sanitation and Hygiene Research Assistant for the SHARE research consortium programme. SHARE, which began in January 2010, aims to generate knowledge to improve systems for sanitation and hygiene delivery. SHARE will directly contribute to accelerated and equitable progress on the Millennium Development Goal (MDG) target for sanitation.

The post holder will have a strong interest in working in the field of sanitation and hygiene in low income countries, and will be encouraged to develop his or her own research agenda in line with the activities of the group and contribute to the research output of the School. The post holder will work closely with SHARE's Research and Capacity Building Managers.

The post is a full-time (1.0 FTE) appointment. The initial period of appointment is until 19 January 2012. The position will then be renewed subject to a performance review and the availability of funding. The post is offered at Research Assistant Grade 5 £30,915 per annum, inclusive.

Applications should be made on-line via our website at http://jobs.lshtm.ac.uk . Any queries regarding the application process may be addressed to jobs@lshtm.ac.uk , quoting reference EHG51. Applications should also include a CV and the names and email contacts of 2 referees who can be contacted immediately if shortlisted. Closing date for the receipt of applications is Friday 6th May 2011.

The London School of Hygiene & Tropical Medicine is committed to being an equal opportunities employer.

Was this job of interest to you? Receive 20-25 jobs & consultancies in your email each day via our 3 Months DevNetJobs Value Membership. For only USD 44 for 3 months. Click here to proceed