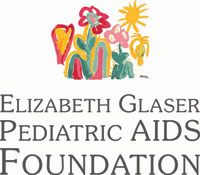 Technical Documentation and Knowledge Management (KM) Specialist

Location: Washington, DC or Los Angeles
Last Date: April 15, 2011
Email: ccolbert@pedaids.org (Reference: DevNetJobs.org)
REQUEST FOR PROPOSALS #02300
Elizabeth Glaser Pediatric AIDS Foundation
1140 Connecticut Ave NW, Suite 200
Washington, DC 20036
Location: Washington, DC or Los Angeles, CA
Technical Documentation and Knowledge Management (KM) Specialist
The Elizabeth Glaser Pediatric AIDS Foundation (the Foundation) seeks a technical documentation and knowledge management (KM) specialist to support knowledge sharing and application of KM methodologies and tools related to the Elizabeth Glaser Pediatric AIDS Foundation's HIV/AIDS program implementation activities in 17 countries worldwide.
Deadline: April 15, 2011 – 5:00 p.m. Eastern time
Statement of Business
The Elizabeth Glaser Pediatric AIDS Foundation, a U.S. non-profit organization, is the worldwide leader in the fight against pediatric AIDS. Our mission is to prevent pediatric HIV infection and to eradicate pediatric AIDS through research, advocacy, and prevention and treatment programs. For more information, please visit http://www.pedaids.org.
Scope of Work
Under the guidance of the Senior Technical Editor, support Foundation country programs and global staff to achieve broader knowledge management and documentation objectives

Facilitate cross-project learning and best practice transfer within and outside EGPAF through documentation and dissemination/sharing of program innovations and lessons learned

Support documentation and dissemination of knowledge generated through internal advisory/working groups, expert meetings, and virtual discussion groups

Facilitate training of existing technical staff and new-hires through development / adaptation of curricula for the Foundation's e-learning platform

Develop templates and tools to support routine sharing of programmatic innovations and lessons learned

Under the guidance of the Senior Technical Editor, support implementation and roll-out of the Foundation's new intranet

Compile and catalog key internal and external technical resources and upload to online document repository

Assist technical teams in developing team content and collaborations spaces

Develop intranet content templates and guidelines

Provide training and mentorship to individuals and teams to support more effective use of the new intranet

Monitor site metrics to identify performance / usage gaps

Routinely update staff on site changes and improvements

Develop documentation, such as user guides, to support more effective use of existing tools
Timeframe: Approximately 40 hours/week, from May 2011 to December 2011.
Deliverables
Foundation Responsibilities
Logistics
Contractor will perform the services from their home office and also at EGPAF's Los Angeles or DC Office as required.
Qualifications
Required qualifications
Bachelor's degree required. Master's degree in Knowledge Management, Public Health, International Development, Communications, or similar preferred; and

3-5 years practical experience in applying knowledge management methodologies and tools, preferably in an international health or development setting.
Preferred qualifications
Experience in the deployment, use and management of "enterprise 2.0" social networking tools and/or corporate intranets

Intermediate or better understanding of written French and/or Portuguese.

Training and/or experience in project management

Experience with online electronic document/content management systems

Experience creating training curricula or e-learning modules
Knowledge, Skills and Abilities
State-of- the- art knowledge of the literature, tools, and practices of knowledge management;

Strong publication (electronic and print) writing, editing, and formatting skills;

Basic understanding of medical terminology, especially related to HIV/AIDS;

Strong listening and information gathering skills, and ability to compile and consolidate technical information and resources;

Proficient in Word, PowerPoint, and Excel;

Excellent communication and organizational skills with demonstrated success working in a multicultural team environment;

Expert knowledge of English grammar, composition, and style;

Ability to work independently;

Strong attention to detail and follow-through;

Willingness to travel domestically and internationally and work with project teams in developing countries.
Key Contract Terms
This will be a fully loaded hourly labor rate contract. Payment will be based on the proposed price, up to a ceiling, plus reimbursement for any expenses pre-approved by the Foundation (such as travel expenses).

Unless stated otherwise in a specific task order statement of work, the contractor is responsible for providing the equipment, and/or supplies required to perform the services specified.

All deliverables provided to the Foundation will be the exclusive property of the Foundation and will be provided without any additional fee beyond the compensated hours.
Evaluation Criteria
The Foundation will use a "best value" method for selecting the most advantageous contractor or firm to provide these services. All proposals provided to the Foundation by offerors will be evaluated by the Foundation solely against the following criteria:
Contractor's demonstrated experience in applying knowledge management methodologies and tools in an institutional setting.

Contractor's demonstrated experience documenting program experiences for technical and lay audiences.

Cost of contractor's services as measured by fully-loaded hourly labor rate.

Offerors who have the preferred (but not required) qualifications listed above will be given extra points in the assessment process, which may or may not make them the best value for the Foundation.
Instructions for Submission of Proposal
Each proposal must contain:
Planned timeline:
April 5th, 2011 Deadline for any inquiries.
Technical inquiries should be directed to Sara Teitelman, Senior Technical Editor, at steitelman@pedaids.org.
General RFP inquiries should be directed to: Cathy Colbert, Senior Contracts Administrator, at ccolbert@pedaids.org.
April 8th, 2011 Responses to Inquiries posted on EGPAF website.
April 15th, 2011: Completed proposals must be delivered electronically by the deadline mentioned on page one to: Cathy Colbert, Senior Contracts Administrator, at ccolbert@pedaids.org. with a "cc" to Sara Teitelman, Senior Technical Editor at steitelman@pedaids.org
April 22nd, 2011 Final decision.
May 2nd, 2011 Contract executed and Services begin.
Please note it is our best intention to comply with the above timeline but unavoidable delays may occur.
Additional Information
All proposal and communications must be identified by the unique RFP# reflected on the first page of this document. Failure to comply with this requirement may result in non-consideration of your proposal.
Any proposal not addressing each of the foregoing items could be considered non-responsive. Late proposals will be rejected without being considered. This RFP is not an offer to enter into agreement with any party, but rather a request to receive proposals from persons or firms interested in providing the described services. Such proposals shall be considered and treated by the Foundation as offers to enter into an agreement. The Foundation reserves the right to reject all proposals, in whole or in part, and/or enter into negotiations with any party. The Foundation shall not be obligated for the payment of any sums whatsoever to any recipient of this RFP until and unless a written contract between the parties is executed. Contractor's time spent on preparing a proposal to respond to this solicitation will not be compensated by the Foundation.
The Elizabeth Glaser Pediatric AIDS Foundation is an Equal Employment Opportunity employer and does not discriminate against any employee or applicant for employment because of age, disability, race, religion, color, national origin, or sex.

Was this job of interest to you? Receive 20-25 jobs & consultancies in your email each day via our 3 Months DevNetJobs Value Membership. For only USD 44 for 3 months. Click here to proceed