Did you know?
The combined DevNetJobs Global Network reaches out to over 0.6 million international development colleagues.

Over 12,800 international development recruiters post their jobs on DevNetJobs.org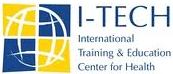 Finance Director - Mozambique

Location: Mozambique
Last Date: April 26, 2011

Finance Director - Mozambique
International Training and Education Center for Health (I-TECH)

At the International Training and Education Center for Health (I-TECH), we bring a spirit of respect, trust, and collaboration to all that we do. Our 11 international offices and approximately 700 international and domestic staff are joined in the mission of providing effective prevention, care, and treatment of infectious diseases in resource-limited settings. As a center operated jointly through the University of Washington (UW) and the University of California, San Francisco (UCSF), I-TECH draws on the research, resources, and expertise of these institutions and the strength of our global partnerships. Our talented staff supports the development of a skilled health care work force and well-organized national health delivery systems worldwide.

More than 80% of our workforce is hired in the countries where we work. We bring an attitude of hope to our projects and are linked by our passion, our professional standards, our personal connection to our work, and our commitment to integrity, flexibility, and quality. I-TECH believes in creating a rewarding work environment through mutual respect and opportunities for personal and professional growth and renewal.

I-TECH is pleased to announce that our field office in Mozambique, is currently in need of a Finance Director. This position is responsible for management and oversight of all financial processes and procedures. These include budgeting coordination and budget monitoring, financial procedures and internal controls, accounts payable and purchasing integration, payroll systems, coordination with I-TECH HQ financial staff, cash flow management, computerized accounting systems and procedures, audits, and leadership management activities.

If you would like to participate in this vital work, have a Master's degree in finance or business administration, ACCA/CPA or CMA certification, ten years of professional accounting experience and a strong command of the Portuguese language, we look forward to hearing from you!

Application Procedures:
For complete details and to apply, please visit the University of Washington Human Resources website – https://uwhires.admin.washington.edu/eng/candidates/default.cfm?szLocationID=88
Search for requisition #72070.




Was this job of interest to you? Receive 20-25 jobs & consultancies in your email each day via our 3 Months DevNetJobs Value Membership. For only USD 44 for 3 months. Click here to proceed