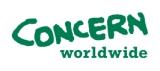 Country Directors Liberia & Haiti

Location: Liberia & Haiti
Last Date: August 30, 2011

Country Directors Liberia & Haiti
Concern Worldwide are recruiting for Country Directors for Liberia & Haiti.
The Country Director role is to direct the management and development of the Concern country programme ensuring that it is effective in meeting the objectives set out in the strategic plan. The Country Director will lead the senior management team and represent the organisation with government, donors, other international agencies, UN agencies etc. and will report to the Regional Director based in Ireland.
Contract Details: Salary €40,532 to €47,417 with benefits
Full details of both roles can be found on our website and all applications should be submitted through here https://jobs.concern.net
Due to the urgency of these positions, applications will be short listed on a regular basis and we may offer posts before the closing date.
We will be screening applications continuously.
Application deadline is: 30th August 2011
Concern Worldwide is an international non-governmental, humanitarian organization dedicated to the reduction of suffering and working towards the ultimate elimination of extreme poverty in the world's poorest countries. Founded in Ireland in 1968, Concern works in 27 countries throughout Africa, Asia and the Caribbean with a team of 3,500 personnel providing emergency relief, and long term assistance in the areas of education, health, livelihoods and HIV&AIDS. www.concernworldwide.net

Was this job of interest to you? Receive 20-25 jobs & consultancies via email each day. Subscribe to 3 Months DevNetJobs Value Membership. For only USD 44 for 3 months. Click here to proceed